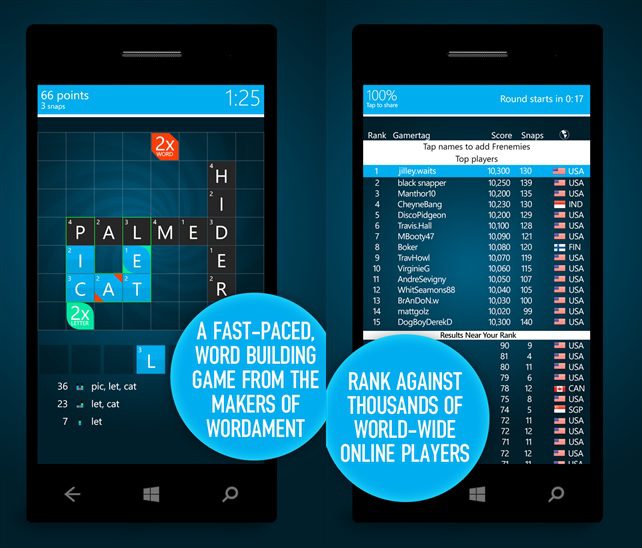 As we reported few days back, the sequel to the popular word game Wordament is now available in Windows Phone Store.  It offers Scrabble-type game play in which players receive seven letters they can use over and over to make words during a 2½-minute session. The letters snap into place on the game board, which has a few words in place to build upon. After each round, gamers are shown words they could have created and how their score ranks on a global leaderboard.
Game Description:
Wordament Snap Attack® is a brand-new, fast-paced word-building tournament that challenges your brain in 2 1/2-minute rounds. Players from around the world compete on the same board, using the same clock, making as many Snaps as possible. At the end of each round, a real-time leaderboard shows how all participants ranked by score.
Download it here from Windows Phone Store for free.