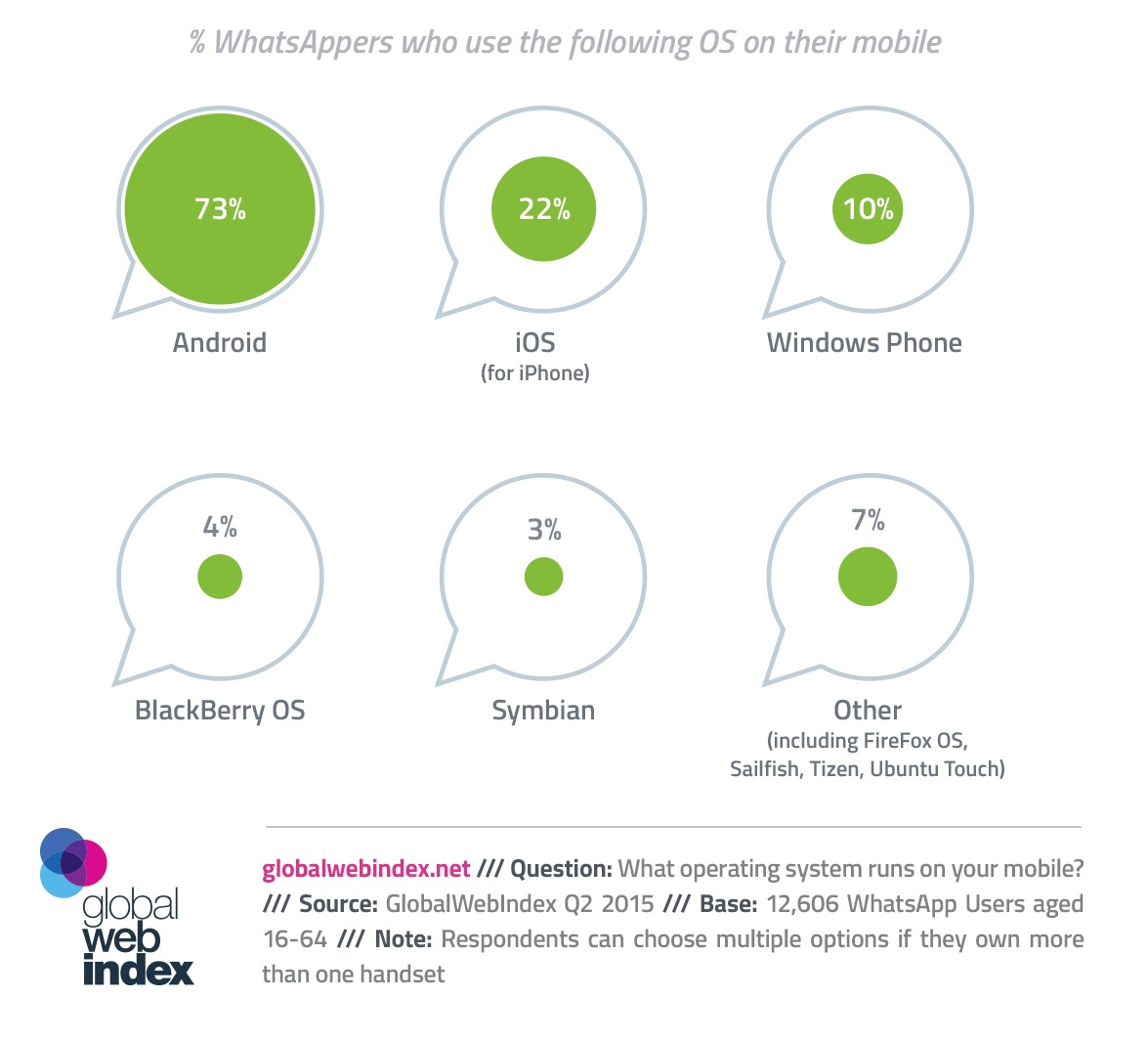 Venturebeat reports on a survey by GlobalWebIndex which found 10% of WhatsApp users worldwide own Windows Phones.
This number is in contrast to the around 2-3% market share for the OS when looking at web usage statistics, and appears to be a reflection of WhatsApp's own strength in emerging markets and Europe, where Windows Phone itself has found many customers.
The data was extracted from a broader study of almost 50,000 Internet users,  which included 12,606 WhatsApp users from 34 countries. It found that 73 percent of WhatsApp users are on Android, followed by iPhone, which claims 22 percent, and Windows Phone with 10%.
The numbers show that while Windows Phone may have a low global market share, in some regions and for some applications there are clearly enough of us to make a difference. This may explain the good support Windows Phone has seen from WhatsApp, with Windows Phone getting support for WhatsApp Web more than 3 months before iOS for example.
In fact with WhatsApp claiming 800 million users, it suggests there may be 80 million of us rattling around, something more developers should be bearing in mind when developing their apps.