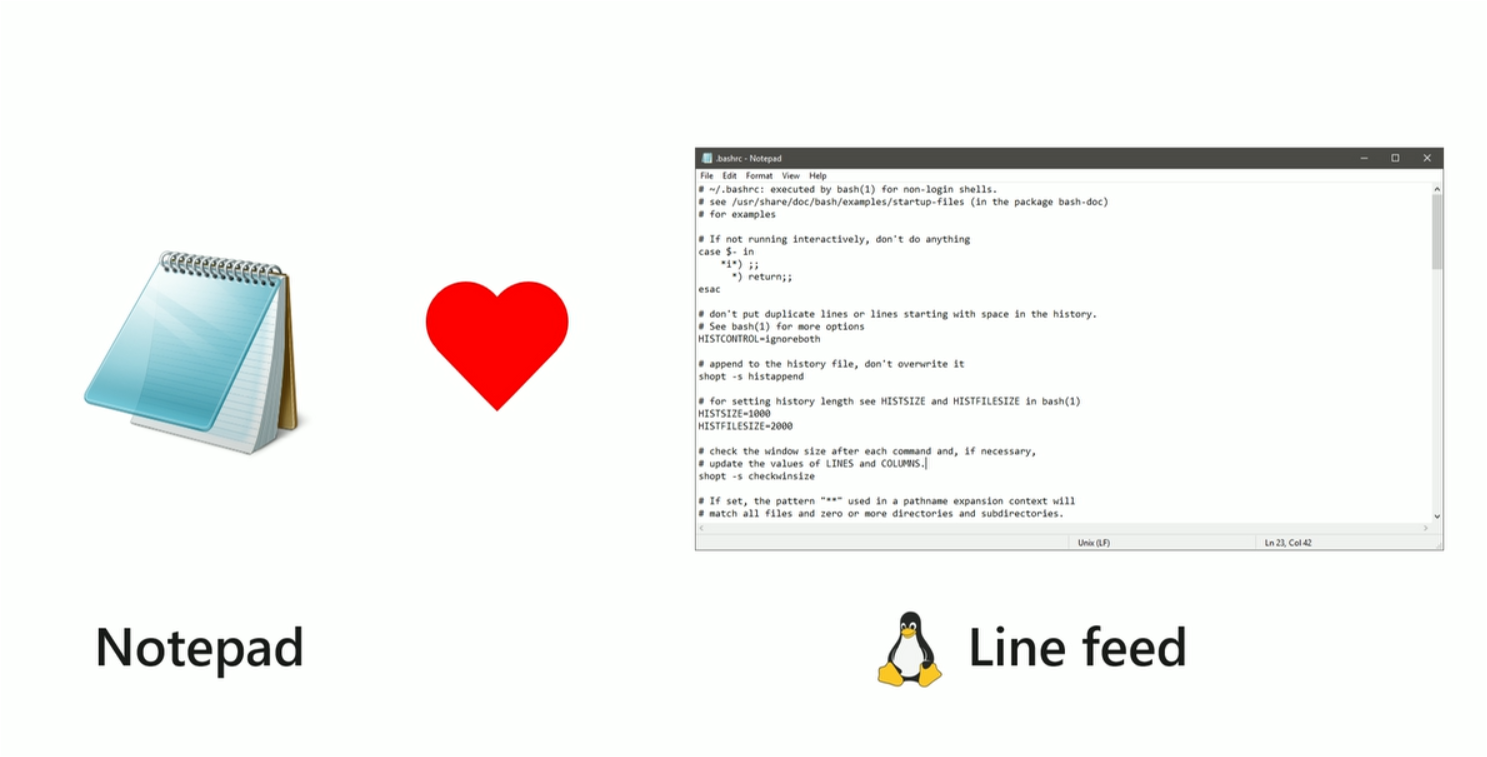 During the Day 2 keynote at Build developer conference today, Microsoft announced that they are updating the Windows Notepad app to support Linux Line feed. Basically, Notepad will now support Unix/Linux line endings (LF) and Macintosh line endings (CR) in addition to the carriage-return terminated lines (CRLF) which is default on Windows all these years. This will allow consumers and developers to copy and paste stuff from Linux to Notepad preserving the formatting.
New files created within Notepad will continue to use Windows line ending (CRLF) by default, but it will now be possible to view, edit, and print existing files, correctly maintaining the file's current line ending format.
You can also disable this feature if you want by editing the registry.
This Notepad update will be available for Windows Insiders soon.