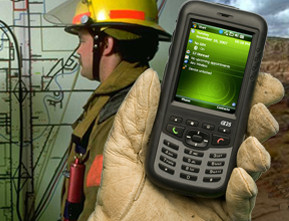 Fortified Holdings have announced their participation in Operation Golden Phoenix '08. Operation Golden Phoenix '08 is a four-day training event that provides the opportunity for local, state and federal personnel to train with the dissimilar agencies and organizations that would come together to deal with a major natural disaster or manmade event. Fortified DataCom will be participating under the auspices of the National Institute for Urban Search and Rescue ("NIUSR" – www.niusr.org) in order to assist NIUSR efforts to demonstrate processes that allow for the rapid formation of ad hoc cells within the community that function capably and effectively under a Common Operational Picture ("COP") in support of both military and civilian leadership within OGP.
Fortified will be providing a number of products including Inmarsat BGAN satellite Service along with Fortified's VantagePoint mapping application. Imagery and other WMS services will be available for those who wish to include satellite imagery content into their training and demonstrations during the event. VantagePoint Mobile applications on Windows Mobile Phones will also be available in order to demonstrate personnel tracking, sensor management, mobile map annotation and integration with the TIES Information Sharing Service.
Fortified uses Airo Wireless 25 IP67-rated rugged Windows Mobile handsets with intergrated GPS, push to talk and an emergency rescue button to connect to their ad hoc GSMNet man-portable micro-cell secure GSM infra-structure.
Windows Mobile is increasingly becoming the embedded OS of choice for rugged reliable but sophisticated and manageable mobile terminals. Unfortunately this market segment is not measured by companies like Gartner, but its hard to think of a mobile OS more suitable for this role at present. Expect more and more Emergency Response Services to be powered by Windows Mobile.
Source: Fortified Press Release