Microsoft released a new build for Insiders in the Dev Channel. Windows 11 Insider Preview Build 23430 comes with a handful of features that were first introduced in earlier releases. Nonetheless, the software company also included one new improvement in Build 23430, which should allow very important notifications to bypass the system's Do Not Disturb feature.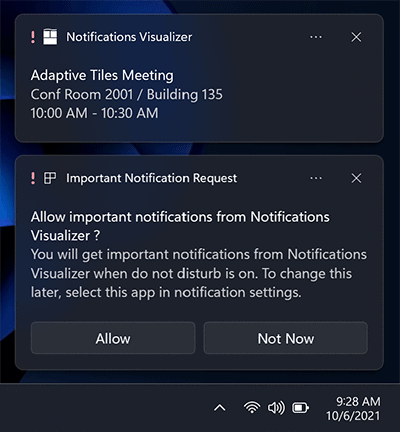 This new feature is one of the biggest highlights of Build 23430. Called "Important notifications," Microsoft said it would allow specific messages to bypass the Do Not Disturb (Focus Assist) mode of the system while using apps at full screen. The Redmond company, nonetheless, promised that users could modify and choose via notifications settings what notifications first-party and third-party apps can send them.
Meanwhile, Microsoft clarified in this release the feature about allowing the Content Adaptive Brightness Control (CABC) to work on devices even if they are connected to a charger. In particular, it stressed in its recent blog that it does not work on desktop PCs and that the feature should be enabled by the device manufacturer. Thus, not all Insiders will see this in their units.
On the other hand, Microsoft included in this release the new ability of the Windows 11 system to end tasks when right-clicking apps on the taskbar. It can be found in Settings > Privacy & security > For developers, where a toggle should be switched on. Sadly, however, the feature is not yet functioning in this build.
Lastly, Build 23430 will impose a 20 most recent tabs limit when users want to view tabs via the ALT + TAB shortcut or Windows 11's Snap Assist function.
You can view the fixes and known issues of Build 23430 here.