Is Copilot the best AI companion out there? Help us find out by answering a couple of quick questions!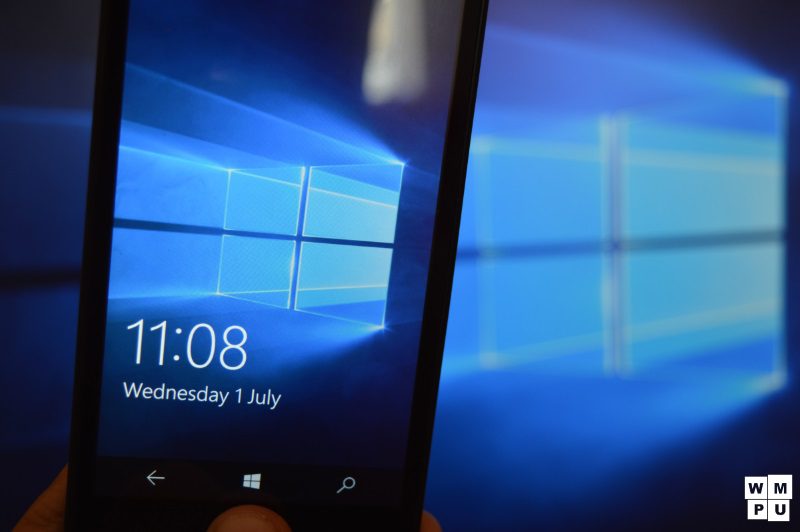 In the first piece of this series we discussed the extent to which Windows 10 improves the messaging and media experiences on Windows Phone 8.1 and now we are moving on to what I believe the next crucial aspects of a modern smartphone. Email management, navigation and photos.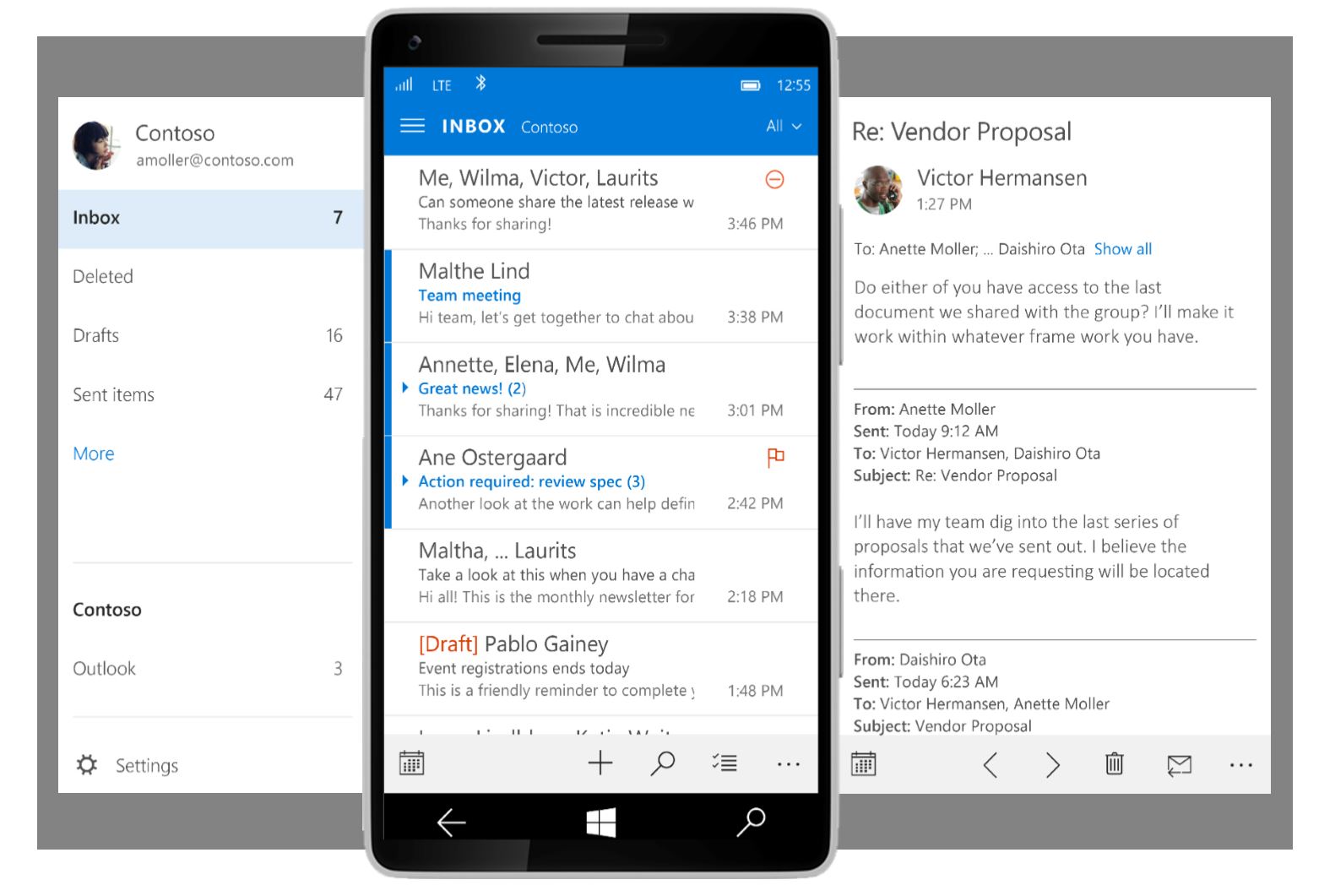 Email may be the most hated of modern communication standards, but it is still pretty important. Bills, official correspondence and a lot of important messages still get passed through there. It stands to reason that one of the most important aspects of a smartphone is how it handles email. While some users may choose to use third-party mail apps, on Windows Phone there is a deficit of good mail apps making it twice as important that Microsoft nail the mail experience out of the box.
The Windows Phone 7 – 8.1 mail experience was fairly good. It had linked inboxes, the ability to pin tiles, supported multi-file upload (limited to images, unfortunately) and was overall a pretty well thought out experience for a mobile experience. However, once Windows Phone launched, times changed. People wanted swipe gestures and snooze functionality and replying to emails with documents attachments (crazy huh?) and Microsoft did not deliver, at least until Windows 10.
The new Windows 10 Outlook client (the old Windows Phone app was also called Outlook) now handles mail and calendar differently in an attempt to meet modern expectations. Is it good? Yes. Is it 100% better? Almost but not quite.
The new outlook app comes with an intuitive design, letting go of the old pivots of Windows Phone in favour of a more standardised menu bar and drop down pane. You can now swipe to flag, archive, delete or move emails with a user configurable gesture simple gesture either to the left or to the right.
The attachment issue is also fixed as Outlook Mail allows you to attach arbitrary documents using the share contract with opens either file explorer, photos or OneDrive.
Like with many of the new apps, there is a caveat on the Outlook Mail app. This Outlook app however lacks the linked inbox feature at this time and may not get it for the near future. While the Windows Phone 8.1 app had linked inboxes as standard, the Mail app on Windows 8.1 did not and neither does Windows 10. In addition, while you can now check directions to locations mentioned in the body of an email, the ability to create calendar events from dates and times mentioned either via email or SMS is now lost.
What I should regard as the worst part of Outlook on Windows 10 is that it is still not as good as the Outlook app on other platforms. As of now you cannot schedule emails, neither do you have focus lists. These are small, tiny features that I don't necessarily use. Others may make use of them on other platforms and be disappointed when Windows Phone doesn't have them.
Sidenote: The better app on iOS and Android seemingly hasn't ended with Windows 10. Groove Music on Android and the Web recommends similar artists to you on Radio and in the Explore tab, the Windows apps do not. I'm tired of saying the Windows apps do not do X, and it is really unfortunate when Microsoft's own products bear that tag.
Also, while Windows Phone does not have access to Google maps – at least officially – Here Maps and Bing Maps have long been the official mapping apps for the platform. In Windows Phone 8 these apps were split apart into task-specific apps. We would have Here maps for general navigation, Here Transit for transport, Here Drive for driving, city lens for augmented reality and Bing Maps as a jack of all trades master of none app.
In Windows 10 mobile, that has all changed. The old Bing Maps app is gone, replaced by Windows Maps, an intuitive and modern mapping application that does everything. It is integrated with Cortana, can sync searches across devices and even allows you to print directions.
The local scout app has been removed and merged with the new system. You can still see POIs around places you search for, but there's no way to invoke it and just explore the area as elegantly as it was in Windows Phone 8.
Overall though, the Windows Maps application is a nice app that looks really good and is more functional than the 8.1 app. I have no complaints about it.
Finally, lets talk about Photos and Camera. Microsoft's Lumia phones are usually equipped with fine cameras that punch above their weight, from the Lumia 540's 8MP camera up to the 20MP lens of the Lumia 930 and the rumoured 940/950. As such, the photo taking and organizing the experience of said devices has always been top notch. Microsoft has built on the development of Nokia's Lumia Camera app and storyteller apps in other to built two new Windows apps – Windows Camera and Microsoft Photos. To put it in a few words. None of them impresses me.
Lets start with Windows Camera. Microsoft is positioning this app as a Lumia camera replacement and has even gone as far as to retire the Lumia Camera app found on newer Lumias in Windows 10. Naturally, the assumption would be that the new app would work as a fine replacement for the old one. However, it is not the case. I am aware that the mobile Windows Camera app is in beta/preview as of right now, but I'm also aware that Microsoft is fully capable of shipping beta quality software as production software.
My first gripe with the app is that it doesn't work with software buttons. I have a Lumia 640 which I use on Windows 10 and the camera UI is truncated when the software buttons are on display. The proper UI only appears when the buttons are dismissed.
The second gripe is focus and capture speed. The Windows Camera app is fast compared to Lumia Camera 4.9, but when compared to Lumia Camera Beta on the same OS (which incidentally lacks the software button issue), the speed pales. The latter is near instantaneous in taking photos and still includes the ability for DNG/Raw captures for users with Lumia PureView devices capable of RAW capture.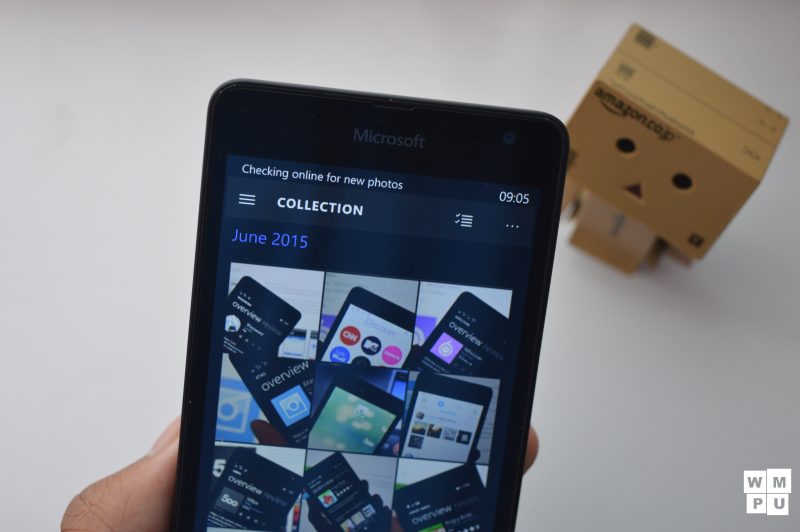 Now, let's talk about Photos. The new Photos app is interesting. It is far more full featured than the Windows Phone 8.1 app. It does auto enhancing, allows you to print and share photos. The OneDrive integration is done more elegantly than in 8.1. Here Photos simply appear in the library from your OneDrive account similar to how placeholder files worked in Windows 8.1 desktop. The full image doesn't appear (from my looking at storage sense) to be downloaded into the phone until you actually use it.
The bad part? Just a few things. The app is just slower than the 8.1 apps to index new photos. It can be frustrating when you're used to photos instantly appearing in the library. Even more irritating as of now is the albums feature. This feature was hyped at the launch of Windows 10 as a feature that would auto organize and tag photos according to location. In essence, it was Google Photos with OneDrive integration. This has not panned out. Not only has the albums feature not worked out as planned on desktop, but it is non-existent on mobile. The only albums you are offered are Saved Pictures, Camera Roll and screenshots. User created albums are non-existent and even the auto grouping by location that used to be present in Windows Phone 8.1 is no longer there. Once again, its a case of a few steps forward, and some more steps back.
This is just a preview so it could change in the next month (I hope it does), but once more, Microsoft has been known to ship beta or even alpha quality software on release.
To round this up, we've looked at Photos, Outlook and Windows maps and they evoke mixed feelings compared to their predecessors. They are "better" in some ways, they just aren't better overall yet. They may reach that better overall stage in the next month, but that's just not now.
What do you think of these new mobile apps for Windows 10? Let us know in the comments.