Last week, Microsoft released the first (post Build) Windows 10 anniversary edition build to insiders in the fast ring on PCs, and this build was quite the feature packed one.
Aside from the major changes and new apps released, Microsoft also updated the emojis in Windows 10 on PCs and phones (yet to be released).
These new emojis (pictured below) sport a new more playful, more lively look and a nice step up from Microsoft's older emojis.
It is distinct from Google's take on emojis which appear to feature marshmallow people, and iOS's somewhat 3D shapes. Arguably, it tales the best from both to become its own thing.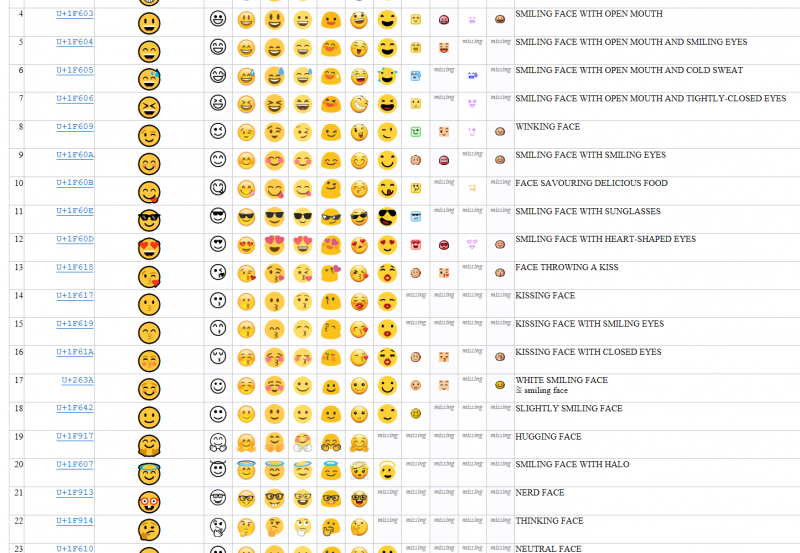 Aside from the redesign implemented in the update, Microsoft has also added all the emojis currently being used by the unicode standard with the exception of flags (which render as letters).
Among some of our favourites are the new eye-roll emoji, nerd face and taco emoji – because everyone inexplicably loves tacos.
What this means is that anyone running Windows 10 Anniversary Update on their phone or PC will be able to text, Facebook or tweet with users of other platforms, without running into the emoji gap issue.
We last talked about emojis in December 2015, when we wondered about Microsoft falling behind other platforms in adopting the unicode standard. Since then, Microsoft has clearly taken feedback from insiders about emojis and have now leapfrogged their competitors in design and diversity.
While it is somewhat unfortunate that the Windows platform still doesn't fully support flags, that's relatively minor and easy to overlook for most people (not all) in the grand scheme of things.
What do you think of Microsoft's new emojis and design? Let us know in the comments below.