All that it takes to go anywhere on the internet is just a web browser. But web browsers usually take up your system resources like memory and processor to navigate across the internet.
What if they demand a huge chunk of your memory or your system doesn't have enough resources that the browser may need?
In that case, you should look out for an optimal browser that uses low RAM and CPU. This article will help you find which browser uses the least memory and other system resources as well.
| | |
| --- | --- |
| Browser | RAM usage for 10 tabs |
| 1. Opera GX | 840-870 MB |
| 2. Edge | 900 MB |
| 3. Chrome | 900-1000 MB |
| 4. Brave | 900 MB |
| 5. Firefox | 900-950 MB |
1. Opera GX – Lowest memory usage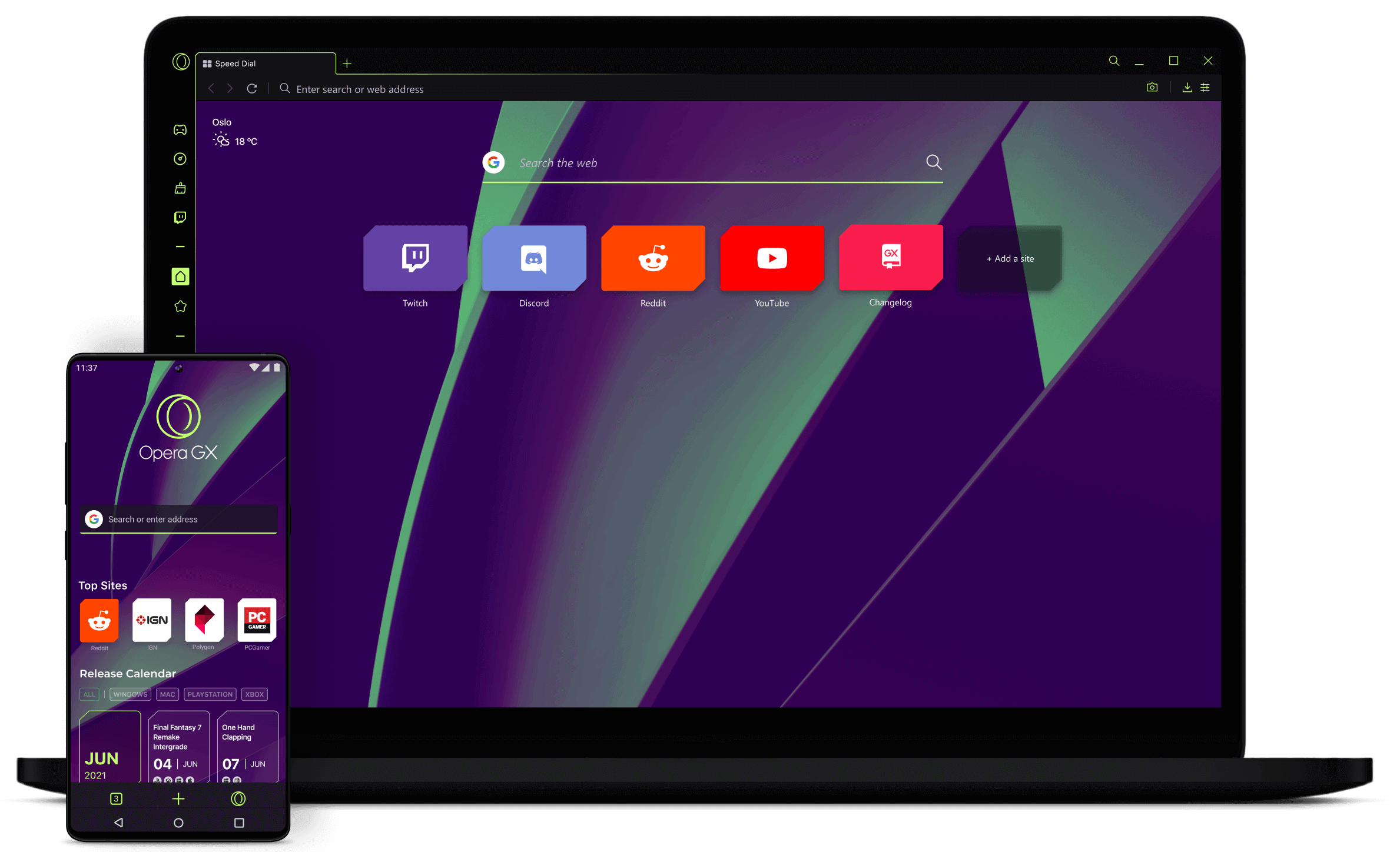 Opera GX has long been the best browser for gaming, however, this all-purpose tool is also good for everyday browsing. With numerous add-ons and plugins, Opera GX offers a highly customizable browsing experience to its users.
When it comes to resource consumption, this light browser consumes less memory compared to many of its competitors. Opera GX just took 350 MB for opening 5 multiple tabs while Chrome is taking 540 MB for the same.
Another best feature of Opera GX for being at the top of the list is its GX control. It is basically a RAM limiter that can be used to customize your RAM consumption.
Also, Opera GX comes first when you search for the top secure and private search engine in the market. If you believe in VPNs, Opera GX is one of the few browsers that come with a free built-in VPN.
Pros
Resource-friendly browser.
GX control feature to limit your RAM usage.
Free built-in VPN.
Built-in ad blocker.
Offers robust security features.
Cons
Its mobile version lacks some functions that its desktop version offers.
No feature like Google Lens.
2. Edge – Low RAM usage with unique features
Gone are the days of Internet Explorer, a popular web browser in the '90s and the early 2000s, but now an outdated one.
That doesn't mean that Microsoft is out of the search engine game. It just showed up a new face with Edge. Though the Edge holds just near to 5% of the browser market share, it's been quite popular among Windows users.
When it comes to stats, it requires 400 MB for the browser to fire up initially and uses 900 MB of your RAM to work with 10 multiple tabs parallelly. However, these numbers shouldn't pose a worry for today's modern systems.
Pros
Well-integrated AI functionality like Bing chat.
You can launch websites as apps.
Serves as an effective PDF reader.
Personalized news feed.
Cons
Loading time could be faster.
Extensions available are limited.
3. Chrome – Most popular browser with numerous plugins
As of today, Google Chrome is the most popular web browser that you would see on almost all Windows devices, and in many Apple devices too.
Opened 10 tabs? Typically, Chrome takes up around 1000 MB for this. Also, a single blank page of Chrome may consume up to 500 MB. But the numbers are cool when you have a system of above 4 GB RAM, which is common even among basic devices these days.
We don't say Chrome uses the least RAM, but at least it uses less memory comparatively and the memory usage doesn't fluctuate much.
So, you are good to go with Chrome unless you are using a low-end device with less than 2 GB of RAM.
Pros
Better synchronization with all the Google suites.
Intuitive and user-friendly interface.
Numerous Chrome extensions for added functionality.
It is fast.
The tabbed interface made it easier to switch and work with multiple tabs.
Cons
Not an ideal one for outdated devices with low specs.
4. Brave – Safest browser that demands minimal system resources
Brave is one such browser that consumes very minimal resources and yet offers nearly the same features as the dominant browsers like Chrome, Edge, etc., do.
Though it's not among the popular ones, you will find this browser less resource intensive. Similar to the browsers mentioned in this list, Brave also takes up around 900 MB for 10 tabs.
Moreover, the browser rewards you with points for watching ads. However, you can choose to avoid them with its ad blocker.
Pros
Privacy and security-focused browser.
Earn rewards for viewing ads on Brave.
Fast and efficient chromium-based browser.
It has its own free VPN and a native ad blocker.
Offers a crypto wallet to buy, store, and send crypto assets.
Cons
Occasionally, the browser breaks for some websites.
5. Firefox – Least RAM usage for secure browsing
Firefox is another excellent internet browser to answer your question of which browser uses the least RAM. This privacy-focused browser is popular for security and reliability since its release in 2004.
Usually, it takes 900 MB for opening 10 tabs in Firefox, which is even lesser compared to Chrome. So, if you need privacy and efficiency in one place, then go for this.
Pros
Less RAM usage.
Customizable browser with some good extensions and themes.
If security is your concern then Firefox is one of the go-to browsers.
Tabbed browsing interface.
Passwords and bookmarks saving option.
Cons
Doesn't integrate well with a few apps.
Not as many extensions as Chrome offers.
If you want to check out how a browser performs on your system, search for 'task manager' in the Windows search bar and click 'Enter'. Under the 'Processes' tab, you'll find all the ongoing tasks in the system, where you can check your browser's RAM consumption, CPU usage, etc.,
Conclusion
All the listed browsers in the article consume considerably less RAM than other options, so you can pick one by looking at other factors that might be of interest to you.
Moreover, closing unnecessary browsing tabs, clearing the cache, and disabling unwanted features and plugins can save some of your RAM.