Meta is hard at work adding new features to all its products. Besides new features, it also improves upon what is already there. The social media giant is now working on a new feature that aims to improve the sharing experience of WhatsApp status on Facebook. The feature has recently been spotted on the WhatsApp app for Android.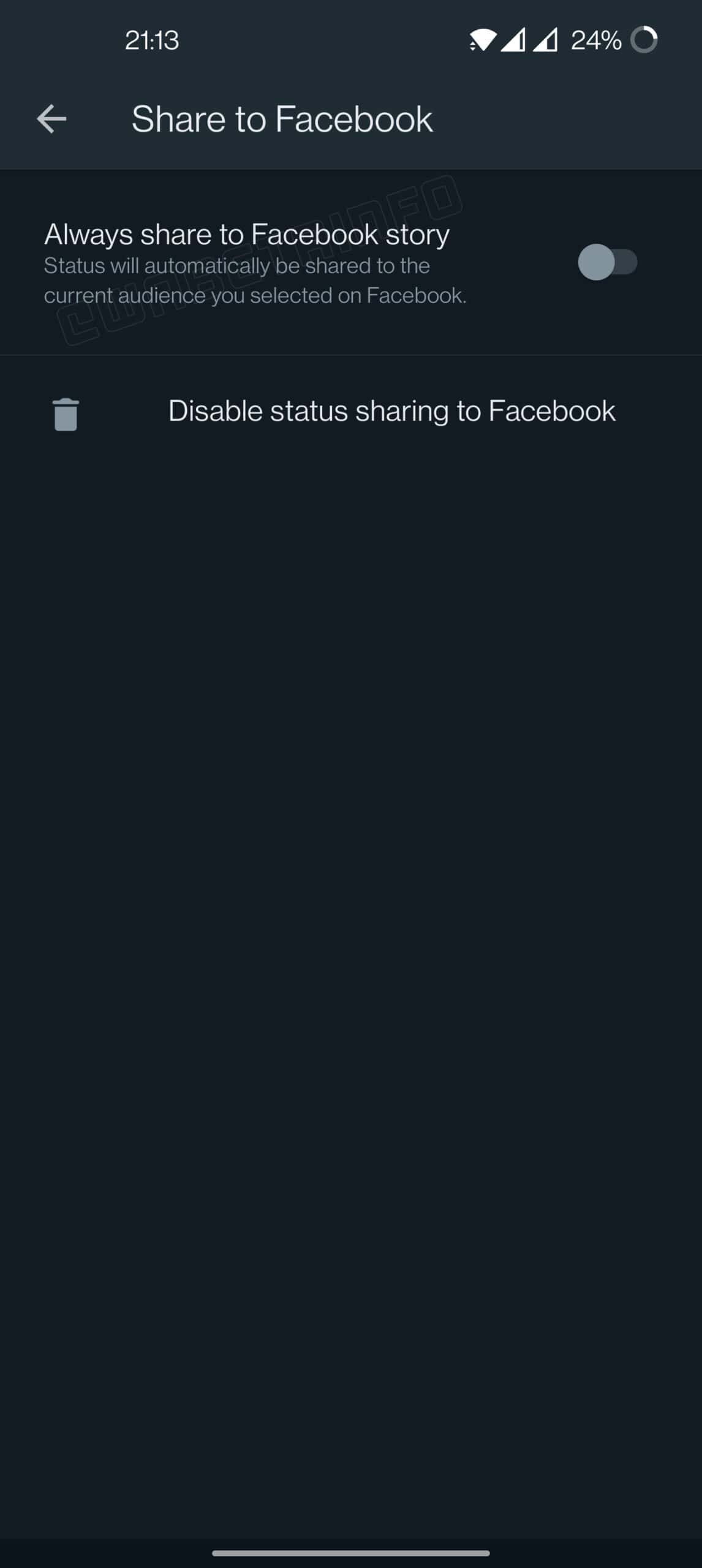 WhatsApp already allows users to share their status updates on Facebook. However, users will have to do that manually and leave WhatsApp. The new feature will eliminate that extra step and allow users to share those updates automatically on Facebook. Meta will not impose this functionally on everyone, as the sharing experience will remain optional. To grant permission to WhatsApp to share updates on Facebook automatically, you will need to turn on the Always share to Facebook story toggle switch.
When you disable the toggle switch, WhatsApp will no longer share your updates with people on Facebook. After disabling it, you will still have the option to share WhatsApp updates with people you know on Facebook manually. If you want all your WhatsApp statuses to appear on Facebook, you will want to enable the upcoming toggle switch. However, manually sharing updates will work best if you do not want every update to appear on your Facebook story.
When you share your WhatsApp stories on Facebook, the content reaches a broader audience. Therefore, if you love making short videos or uploading funny status updates in written form, Facebook can get you a lot of viewers. On the contrary, WhatsApp contacts are, most of the time, the people we know in real life. So, you must choose whether to keep those updates private or let them reach a broad audience.
As noted by WABetainfo, Meta is developing the feature for the WhatsApp Android app. The feature is unavailable for WhatsApp beta testers, but they will likely be the first to get the functionality when Meta launches it.