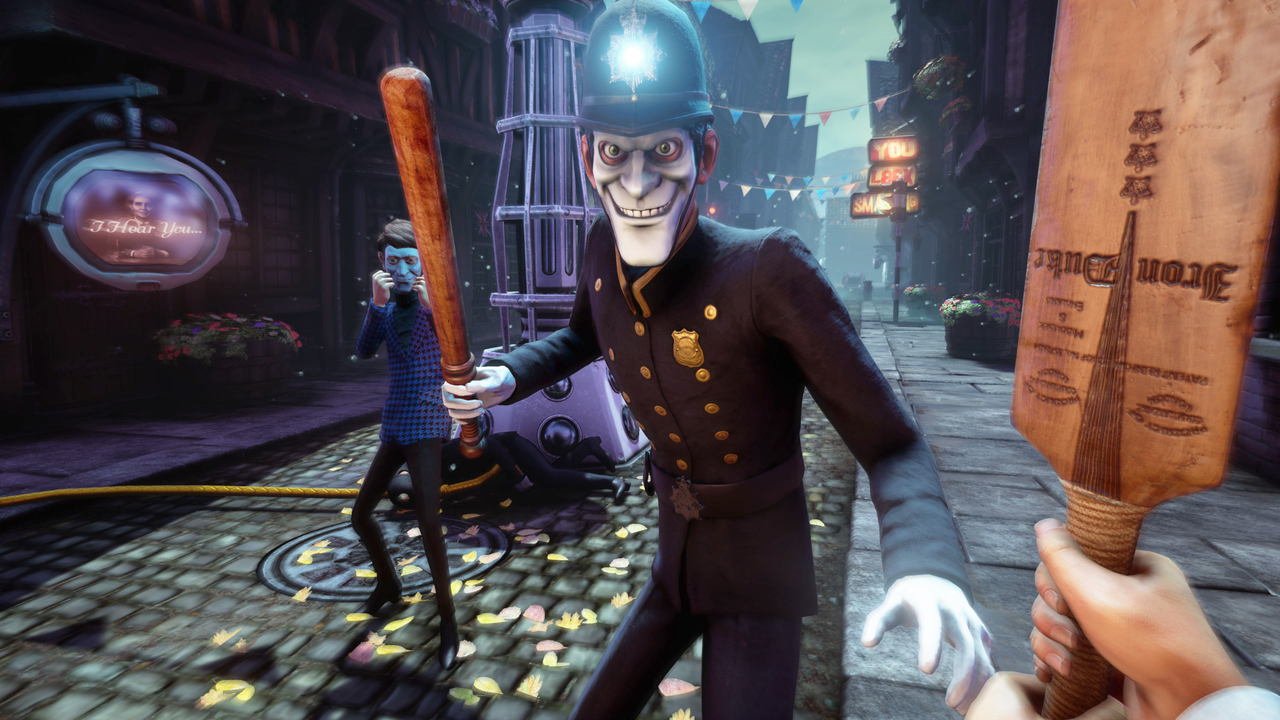 Get ready to jump into the final version of the dystopic world in We Happy Few, developed by Compulsion Games. After spending quite some time in Early Access and going through a myriad of changes, its full release is now upon us.
We Happy Few takes place in a society that's kept in line through the use of a hallucinogenic drug called Joy. While they are technically more 'happy' using Joy, they're also unaware of the true nature of their situation. The game combines survival elements along with RPG mechanics. Sometime after launch it will be getting a sandbox mode as well that lets players customize more of the world around them.
Thanks to backing from Gearbox Publishing and Compulsion Games' recent acquisition by Microsoft, the studio could allow the game to flourish and reach its full potential without cutting back on their original vision.
According to Compulsion Games, We Happy Few runs at native 4K on Xbox One X with HDR support. The PlayStation 4 Pro version, by comparison, only supports HDR.
You can purchase We Happy Few from the Microsoft Store for $59.99.