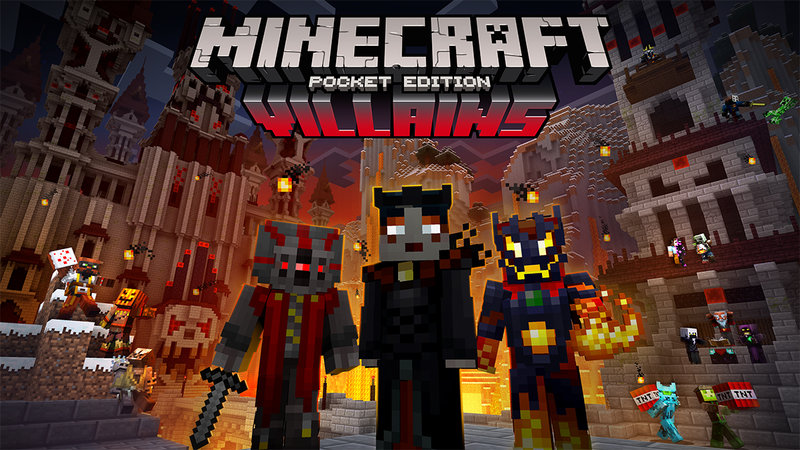 Mojang today announced the new Villains Skin Pack for Minecraft Pocket and Windows 10 Edition.
Grab it and join forces with Minecraft's most dastardly denizens: slink from the shadows as the sinister Stronghold Seer, unleash the fury as the ferocious Lava Fiend, or, er, sell silverfish as the monstrous Silverfish Monger. The evilest of all mongers!

Then there's the grotesque Patchkin, the enigmatic Endergaunt, the chilling Eyece, the Terror Spawner, Dungeon Spectre, Slymime and Cake Maniac. There's evil of every flavour: 17 skins in total – the evilest of all numbers!
The Villains Skin Pack will be rolling out later today. This skin pack costs $1.99, but you will get a few for free!