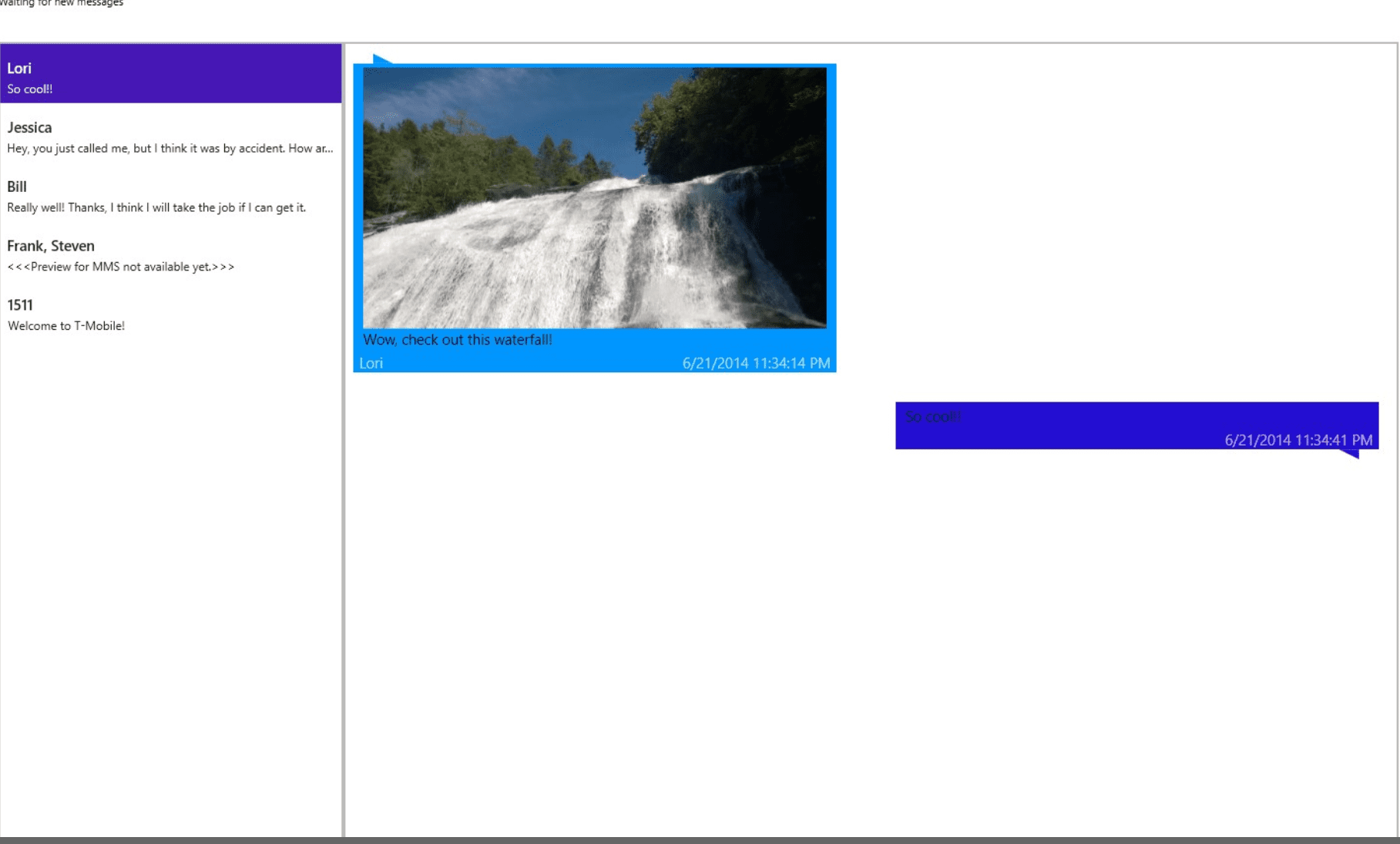 Microsoft may not yet have an official solution for viewing SMS from your Windows Phone on a none Windows Phone device, but that doesn't mean that is impossible.
An enterprising developer has made use of Microsoft's Windows Phone backup to create a Windows app that downloads the SMS messages from the server and presents them in an interface not dissimilar to the old Windows 8 messaging app.
Here's the app description:
Read your text messages without needing your phone nearby
Export messages for archival or analysis
This app works similarly to the way SMS syncs between two Windows Phone devices and all messages sent, received and deleted are synced accordingly.
Give it a try from the store link below and let us know what you think in the comments.