Is Copilot the best AI companion out there? Help us find out by answering a couple of quick questions!
With the increasing popularity of Venmo in today's digital era, it has become a common ground for scammers. Being on the run for money, these scammers use various Venmo text scams to trick people into sharing vulnerable information, hence posing a serious threat.
In this guide, we will share with you how these scams work and their different types, so you know what to look out for. Moreover, learn about various protective measures to avoid getting scammed and keep your money safe. So, let's get started!
How Venmo Text Scams Work
Venmo text scams, similar to other phishing scams, work by deceiving the recipient into sending their private details via phone number. This information, in turn, may jeopardize an individual's personal security and privacy, and may potentially lead to unauthorized access to their Venmo accounts and various fraudulent activities on the recipient's name. 
Although some of these text scams can be easy to spot, others may be highly deceptive. That's why it's important to know how to identify these scams so that you can protect yourself from it. 
Most Common Venmo Text Scams
1. Fraudulent Surveys
One of the most common types of Venmo text scams include the scammer sending a text message asking the recipient to fill out a survey and win money. Once you click on the link for the survey, you will be taken to a site similar to Venmo, requesting private information such as your account or credit card details. 
However, this is all a scam, and the site is actually a phishing website through which the scammer gets a hold of your information.
2. Bogus Rewards
There are Venmo text scams in which the scammer sends a text message claiming you have won free rewards and money. In such types of scams, you are asked to click a link and enter your Venmo login details, which go to the scammer. Similarly, you may also receive a text scam offering you gift cards. 
3. False Payment Confirmation or Transaction
This type of scam includes receiving a text which states that your Venmo account has received a payment or made a transaction. The text will further ask you to click on the given link to confirm the amount received or sent. But when you click on such links and provide your login credentials, no funds will be transferred to or from your account as promised. Instead, the scammer will now have access to your Venmo account through which they can steal your funds. 
4. Impersonating Friends Asking for Money
In this text scam, the scammer may pretend to be one of your friends and request you to urgently send them money. The sender may include information gathered from your social media platforms to give you the impression that they're actually your friend. By adding this sense of familiarity, the scammer can successfully convince you to transfer them money. 
How to Protect Yourself from a Venmo Text Scam
1. Don't Share Your Private Information Outside Venmo
First and foremost, protect your sensitive information. If you get any text message asking for credit card details or your Venmo account information, never give it out. Scammers pretend to be legitimate companies seeking private details from their victims, therefore it's important to never share any information outside of Venmo or other social media platforms.
2. Don't Respond to Text Messages
Another method to prevent getting scammed by Venmo text scams is to never respond to any suspicious messages. Scammers use several methods to attain information via texts, hence you should always ignore such messages. 
If you receive any text that contains a link, don't click on it unless you verify the source. You may do so by logging into your Venmo account and checking if there's any survey or reward available for you to claim. Similarly, if the sender is not in your contacts list, it's advisable not to trust anything stated in the text. 
If you happen to respond in any way, either by clicking the link or replying to the text, the scammer will identify you as a potential target and make further attempts to scam you. 
3. Block Spam Texts
In order to protect your information and your funds, it is essential that you immediately block spam messages. Depending on your device, you can block these texts in the following way:
For iPhone users:
Go to the

Settings app

on your device.

Then, scroll down and select

Messages

.

Under

Message Filtering

, turn on

Filter Unknown Senders

.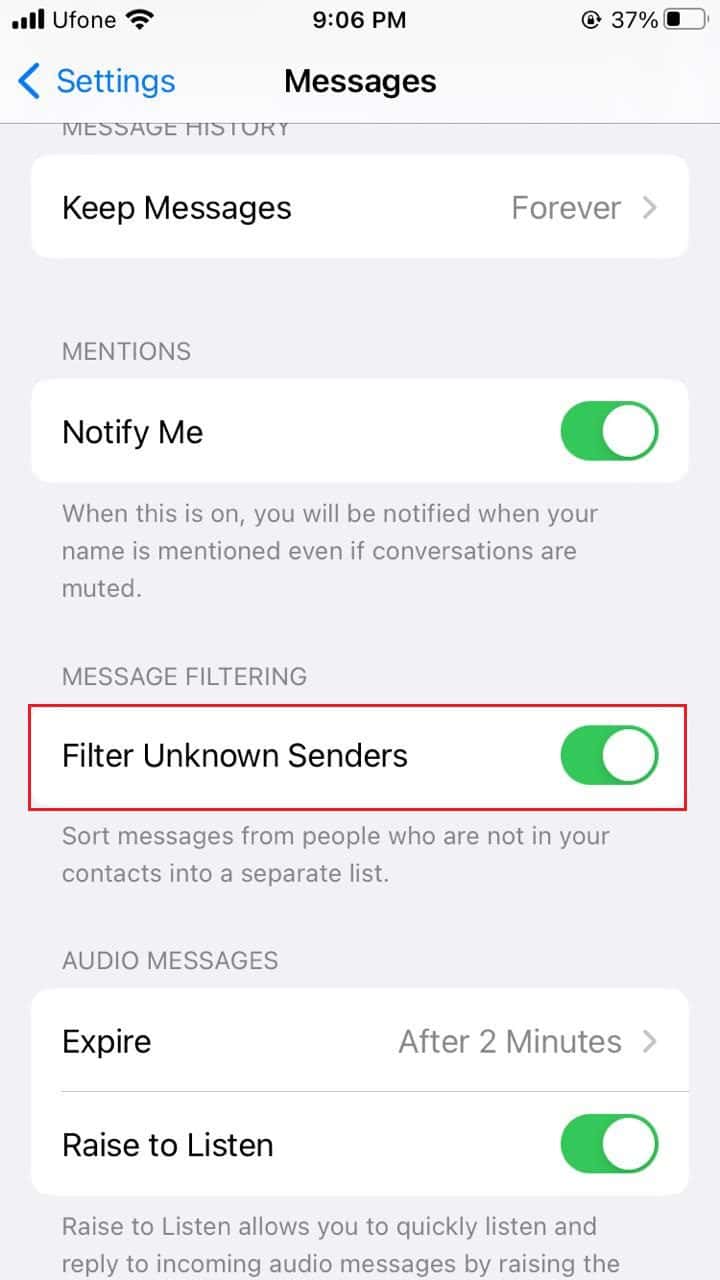 For Android users:
First, launch the

Google Messages app

from your device.

After that, select the

profile icon

from the top-right corner and choose

Messages settings

.

Scroll down and tap on

Spam protection

. 

Finally, turn on the toggle for

Enable spam protection

.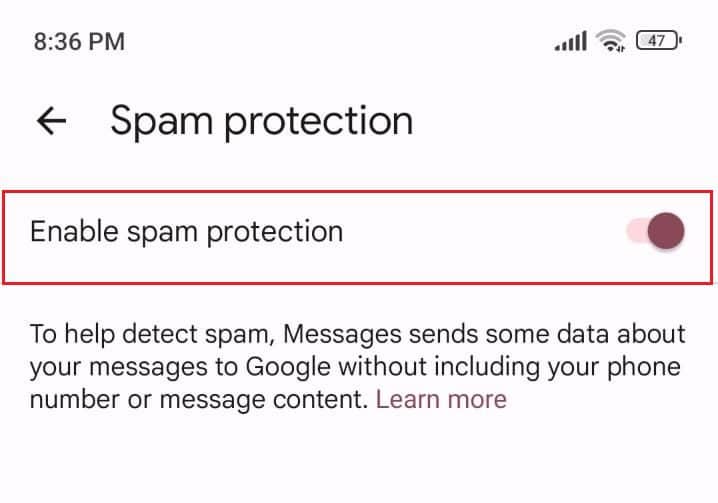 Note that this method only works to filter out spam messages on Google Messages pre-installed in some devices. If you don't have this option, you may block the specific sender by following these steps:
Open the

Messages app

and go to the spam text. 

From the top-right corner, select the

three vertical dots icon

and tap on

Details

. 

Next, tap on

Block & report spam

and confirm your action by selecting

OK

from the confirmation prompt.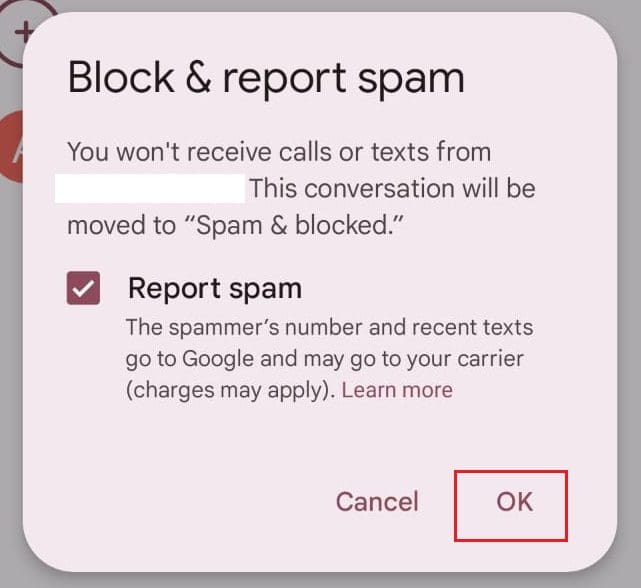 4. Use
an

Antivirus

An antivirus program also provides added security to protect your Venmo account from malicious viruses sent by scammers. If the Venmo text scam contains fraudulent links, robust antivirus software, such as Bitdefender, will quickly identify and block the accessed sites and files. 
5. Report Texts to Venmo
Another way to safeguard yourself from any Venmo scams is to report any such act to the Venmo Help Center. Provide them with the number you received the text from and the link it contained. This way, Venmo will look further into it and also inform others so that they can also protect themselves from these activities. 
You may either contact them by filling out the form on their website, call them at 855-812-4430, or email them at [email protected]. 
Conclusion
So now that you are aware of how Venmo text scam works and its multiple types, be on the lookout for such deceptive messages. Furthermore, keep yourself and your money safe from scammers by taking the necessary precautions mentioned in this article.
Also, if you have further queries regarding this topic, feel free to reach out to us in the comment section.