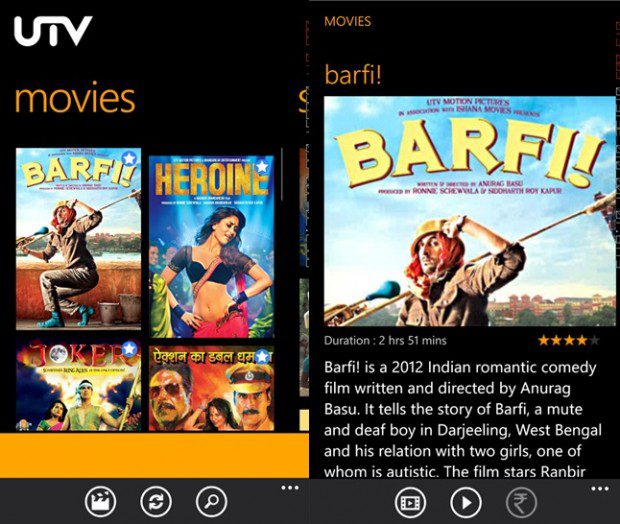 Disney-UTV India has released their entertainment app for Indian users that will allows users to watch full length movies, LIVE TV and more.
App Description:
Get the world's best Movies app, from India's biggest house of entertainment, Disney-UTV. Use our Timeline to keep abreast of the latest news, gossip, paparazzi images, full shows, and videos on your phone. Watch the best full length movies. Watch UTV Stars while on the move with LIVE TV and much more! Use the power of Visual Search by clicking a UTV Motion Pictures movie poster, and see the magic unfurl.

New language movies added to the app:

Tamil
Telugu
Kannada
Bengali
Download it here from Windows Phone Store for free.