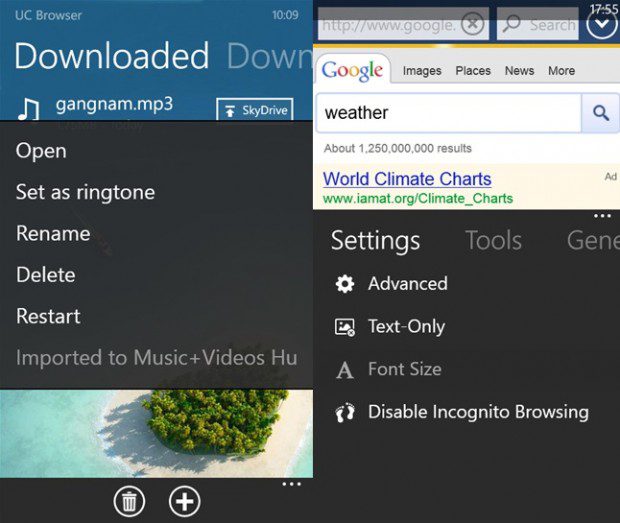 UC Browser is one of the popular 3rd party browser in Windows Phone Store. This app was released first on focusing Chinese users and later added support for users around the world It includes features such as Incognito (private) browsing, personalized wallpapers, download manager, and full screen view and more.
The latest update brings in the following new features,
What's New:
Rendering Optimization
Full support for HTML5 features by default. If you need a faster connection instead of full features, you can use Speed Mode.
File Syncs & Ports:
Downloaded music files will be synced to the Video+Music Hub. You can also find them in the Music folder when you connect your device to your PC.
Find in Page
Find the text in a lengthy page by key word to help you focus on your interest.
Bug Fix
Fixed some problems that caused browser lags.
Lumia 920 UI
A special UI optimization for Nokia Lumia 920 users. Enjoy a purer experience!
Download the app for free here from Windows Phone Store.