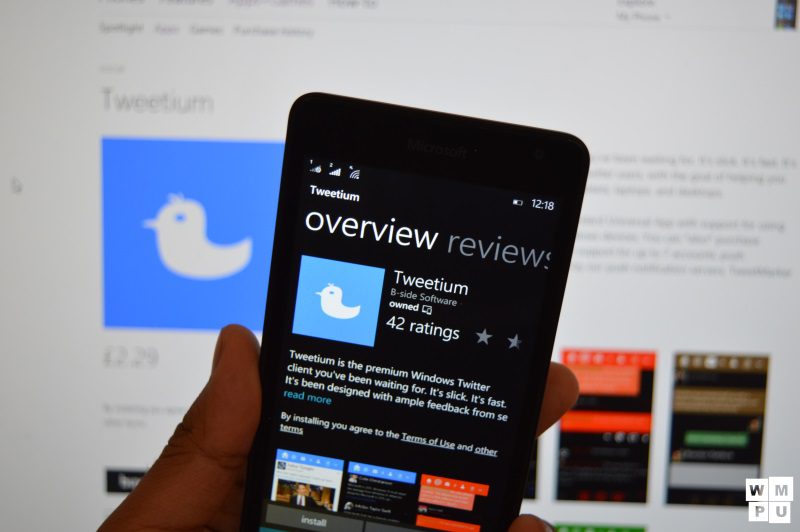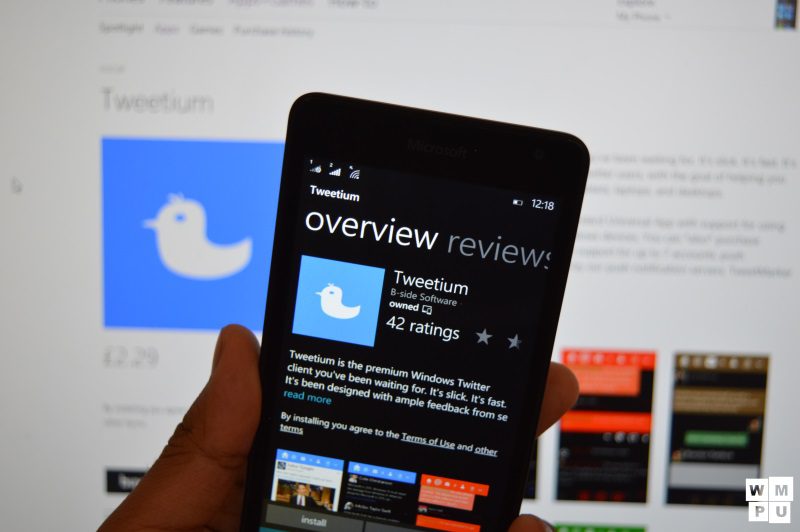 Tweetium Twitter client received minor update in Windows Phone Store today. This update v2015.714.45.0 includes several bug fixes and improvements.
Change log v3.6:
Highlights:
– Quote Tweet notifications for Pro users
– Media in Quoted Tweets
– View full-size images without expanding threads
– Smoother top-loading and various bug fixes

Details:
– Support for Quoted Tweet notifications for Pro users
— Includes both push notifications and Connect+ support
— Currently shares notification settings with Retweet notifications
— These will be enabled by a server update soon after this app update is published
– Tapping/clicking image previews now loads the full-size image in the image viewer instead of expanding the thread
— This can be changed back to the old behavior in Advanced Settings
– Quoted Tweets now include media previews
– Improvements to how tweets are added to the list as you scroll up to reduce jumpiness seen in certain cases
– More fixes to new-line/multi-line issues on phone
– Fixed a couple of error handling bugs, such as the error shown when viewing profiles with no tweets
– Fixed a bug where duplicate follow notifications could appear for Pro users in certain circumstances
– Fixed a bug where the same user could appear multiple times in the list of who has favorited a tweet if they favorited then unfav'd then re-fav'd
– Fixed a crash when opening the compose menu (i.e. drafts/snippets) while the app is a Share target
– Improvements to background task cancellation handling
– Small performance tweaks
Update it here from Windows Phone Store.