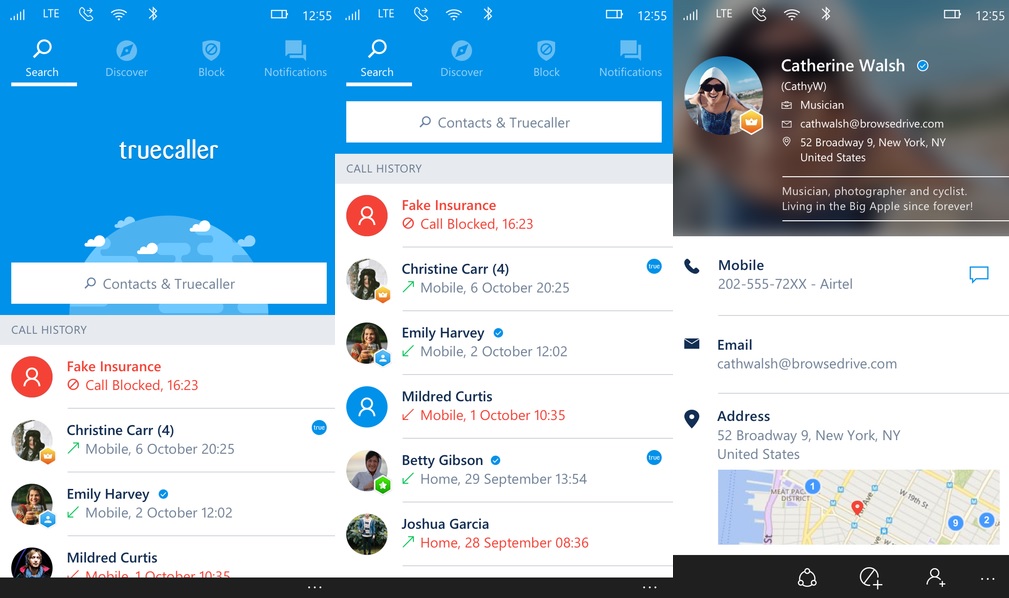 Truecaller has delivered a new update for its Windows 10 Mobile specific app. This update includes no.of new features. Call history will be auto populated with Truecaller information including badges and profile pictures. Find the full change log below.
New, advanced blocking features: Compile your own, custom block list and block unwanted calls. Now block hidden or private numbers too.
Enriched call history: Put a name and a face to your call history with enriched information including names, and pictures.
After call identification: Easily see who called, save a contact, report spam after the call without even opening the app.
Profile details: Updated information to ensure you have the best information at your fingertips. Now showing location with embedded maps based on the area code, and phone number, as well as operator information.
New design: Higher quality in list view screens including search results, call history and discover. Profiles also now feature location and operator information as well.
The app can be found  in the Windows Store here.