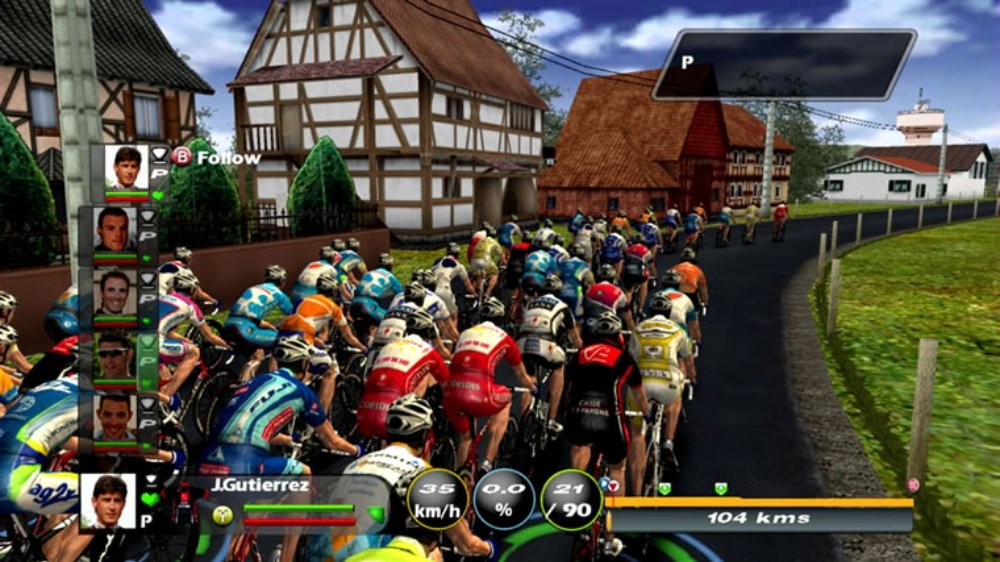 With the release of Xbox One Backward Compatibility, consumers can play some of their favorite Xbox 360 titles on their Xbox One, with more titles being added regularly to the list of available games. Microsoft today added Tour de France 2009, Half Minute Hero and FLOCK! as Xbox One Backward Compatibility titles.
Tour de France 2009 is the most famous cycling race's official simulation game. Choose one of the 18 official teams and lead it through 2009 edition's 21 official legs by interacting directly on you riders. Early breakaways, fights for jerseys, sprints are some of the possible behaviors that are particularly specific to the sport. Race up to 4 players, wheel to wheel, on Live Arcade to lead your team to the highest step on the podium.
The world is at its end, and you have 30 seconds to save it. Welcome to HALF-MINUTE HERO -Super Mega Neo Climax-! A complete hypersonic RPG adventure: start your quest, meet people who need your help, fight through dark dungeons, earn money, upgrade equipment, level up, level up, level up, and take down the final boss…all in just half a minute! There are 62 entire RPGs in HALF-MINUTE HERO, each with its own leaderboard to earn medals and compete with friends. You've never played an RPG like this before!
Protect your cornfields and lock up your livestock, because FLOCK is here! Herd cute, cuddly animals through over 50 sandbox puzzles with the help of your UFO tractor beam! Flock together with a friend, and even create and share your own crazy levels online with the built-in level editor! With so much to do, the potential for fun is out of this world! Buy it today!
How to install and play Xbox 360 backward compatible games on your Xbox One
Disc: For disc-based games that are a part of the Back Compat game catalog, simply insert the disc and the console will begin downloading the game to your hard drive. After the game has finished downloading, you will still need to keep the game disc in the drive to play.
Digital: The digital titles that you own and are part of the Back Compat game catalog will automatically show up in the "Ready to Install" section on your Xbox One, and once they are installed they will show up in the Games section of your Xbox One.