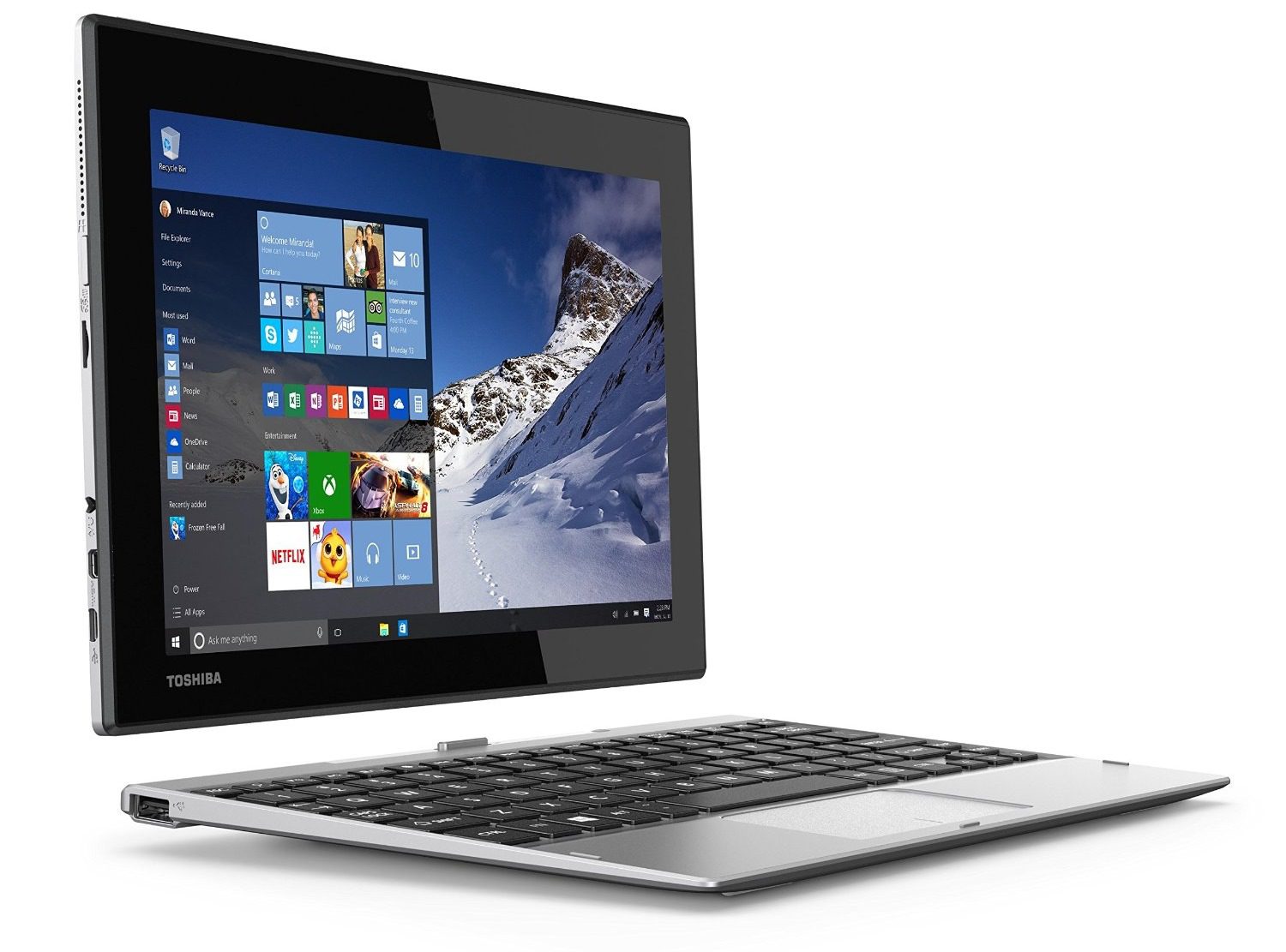 Toshiba is set to release a new 2 in 1 Windows tablet for Windows 10 which is designed to take on Microsoft's Surface 3 line directly with a low price and more accessories, while providing that all important lapability offered by a solid hinge and heavier base, all at a lower and more competitive price.
The device features an 1.6 Ghz Intel Atom X5-Z8300 processor (vs Atom X7-Z8700 processor on the Surface 3), a 10.1 inch 1920 x 1200 screen (vs 10.8 inch, 1920 x 1280 on the Surface 3) with 10 point multi-touch and is expected to retail for $449 including the keyboard dock, vs $499 for the Surface 3 without the $130 keyboard.
The tablet will ship some time in August with Windows 10 pre-installed.
The Toshiba Satellite Click 10 is 0.76 inch thick, features 2GB of RAM, 64GB of storage, dual-band 802.11 a/b/g/n, Bluetooth 4.1, an 8MP rear camera, a 2MP front camera, a micro HDMI port, micro USB 2.0 port, an SDXC card reader, stereo speakers, and a headset jack, and has an accelerometer and gyroscope.
The keyboard dock also includes two full-sized USB 2.0 ports, offer 8 hour battery life, and the whole kit together weighs in at a relatively svelte 2.4 pounds.
See the listing at Amazon here and Toshiba's gallery below.
While tablet shipments have seen consistent decreases over the last year, 2 in 1 devices are expected to soar over the next 4 years, reaching 14% of the tablet market by 2019 according to IDC.  Windows 10 with its Continuum mode which makes tablets more PC-like when docked, is expected to contribute significantly to this growth. Will our reader's next PC be a 2:1? Let us know below.
[gallerify title="Toshiba Satellite Click 10 2-in-1″]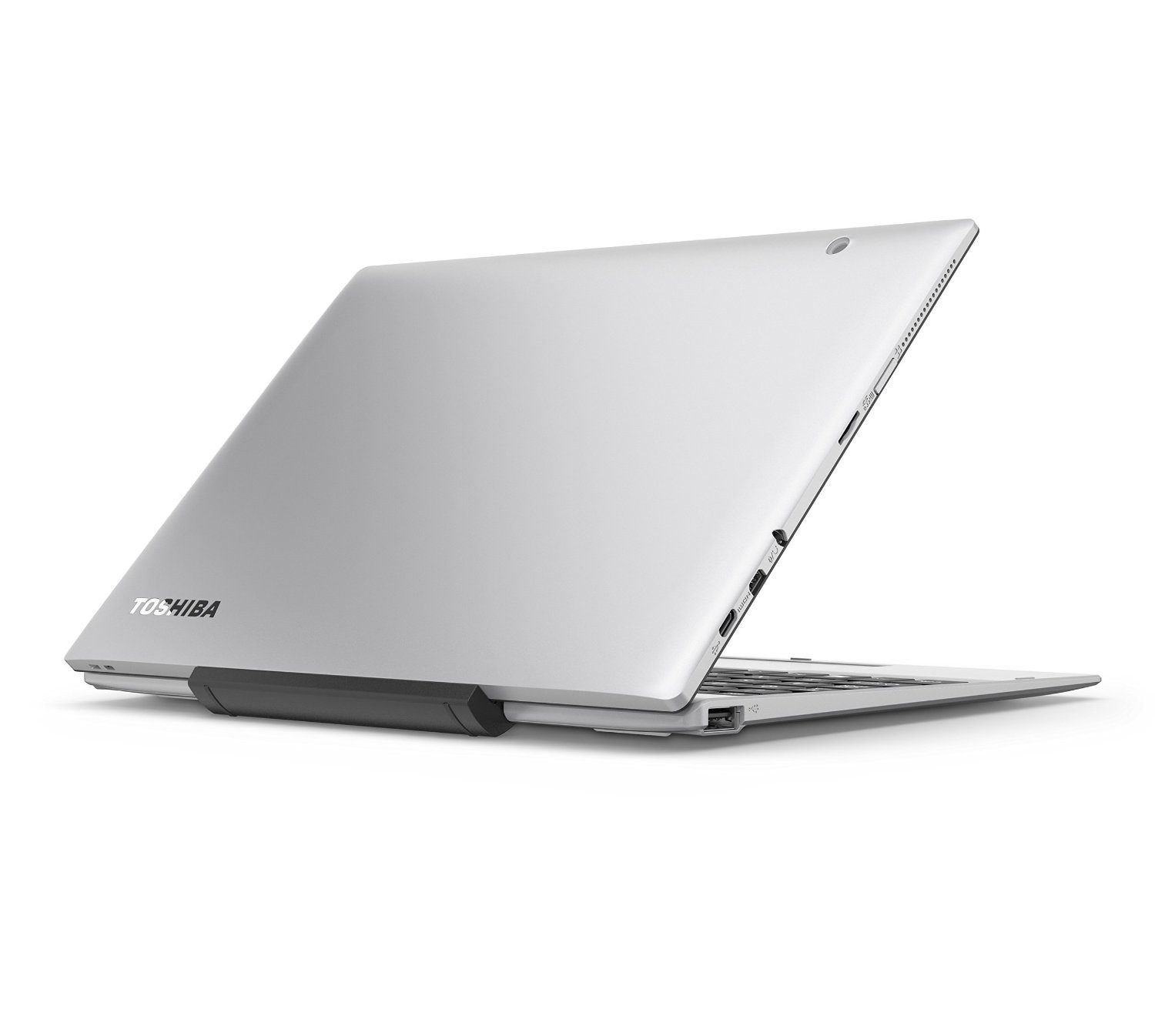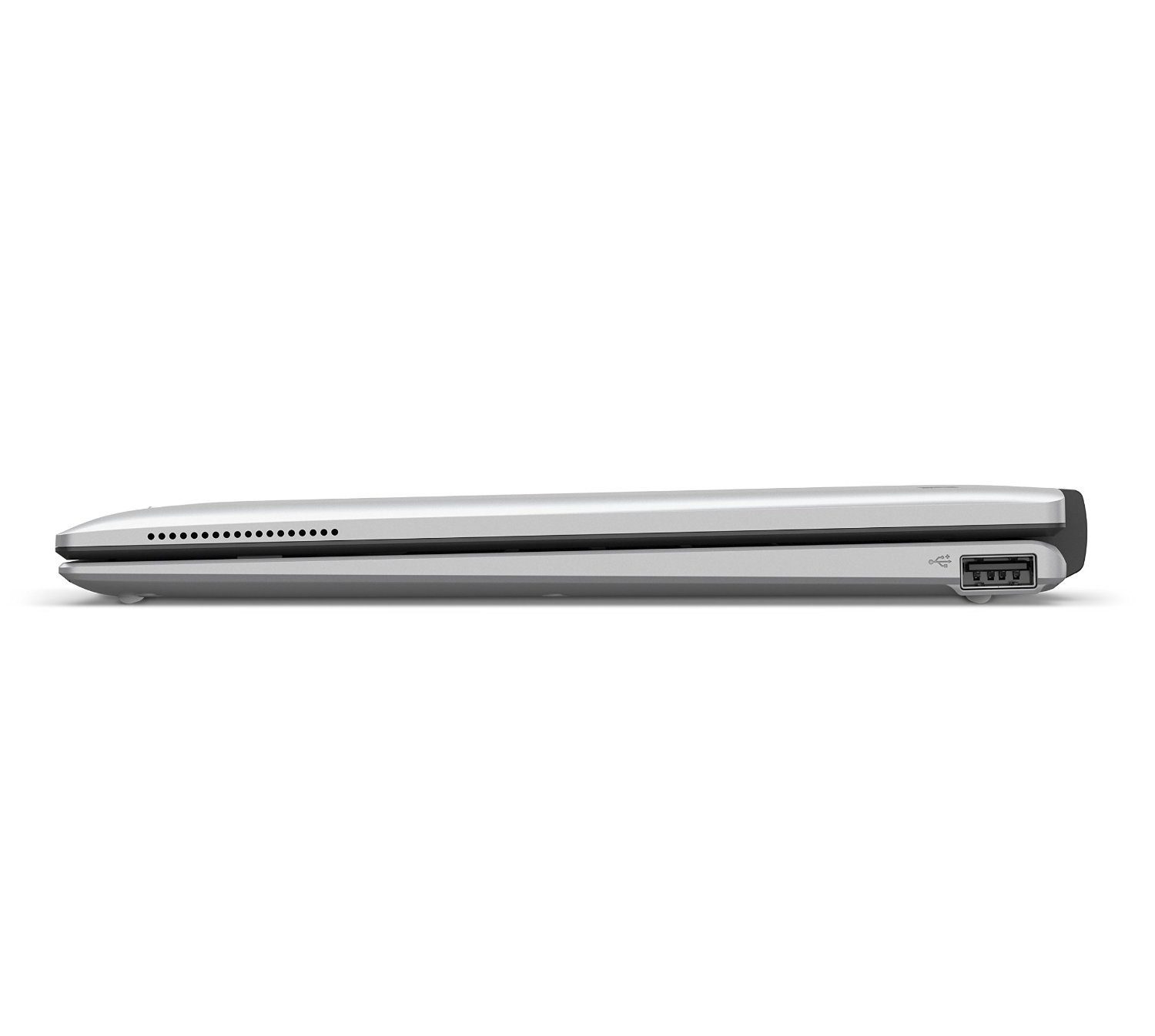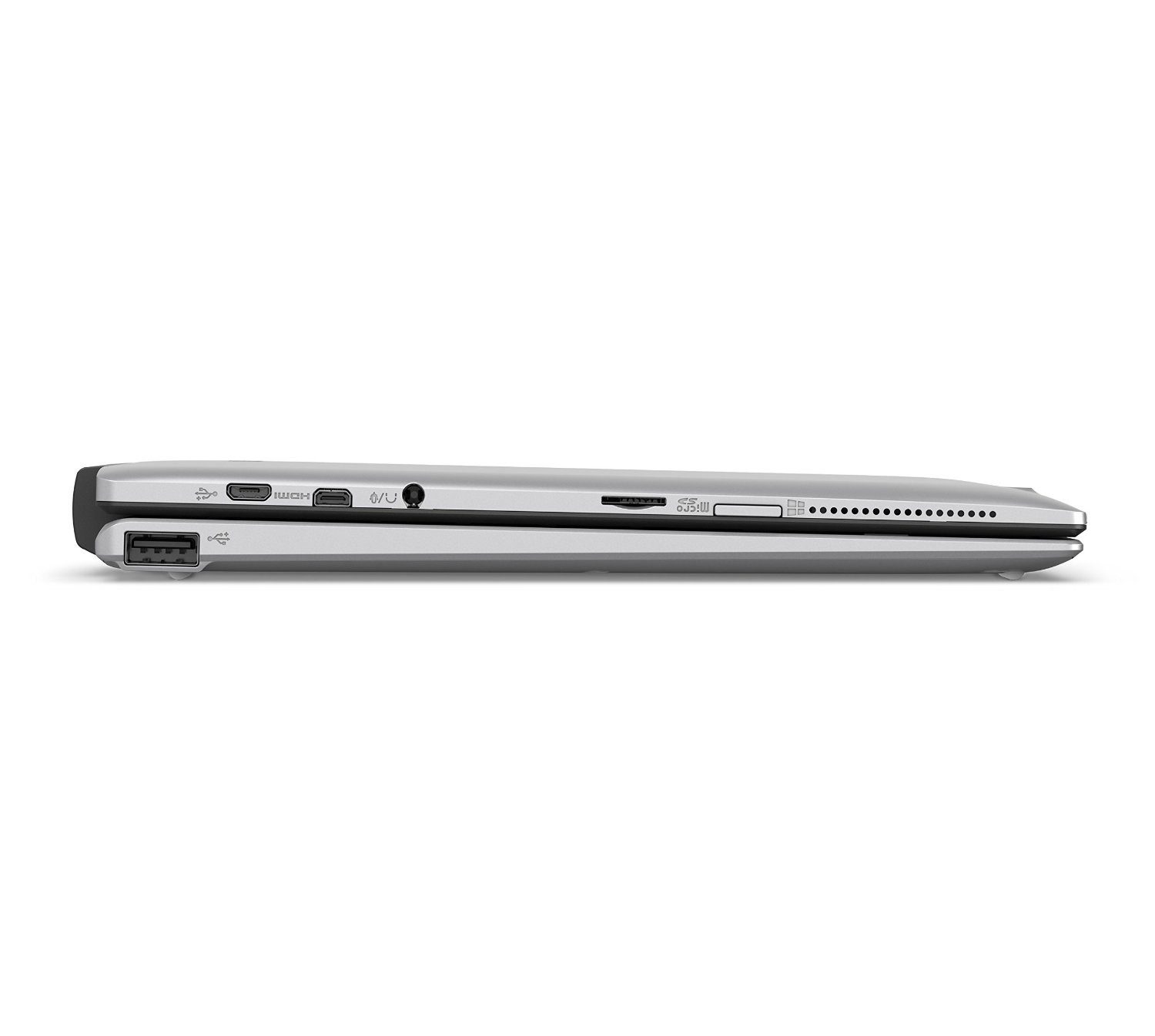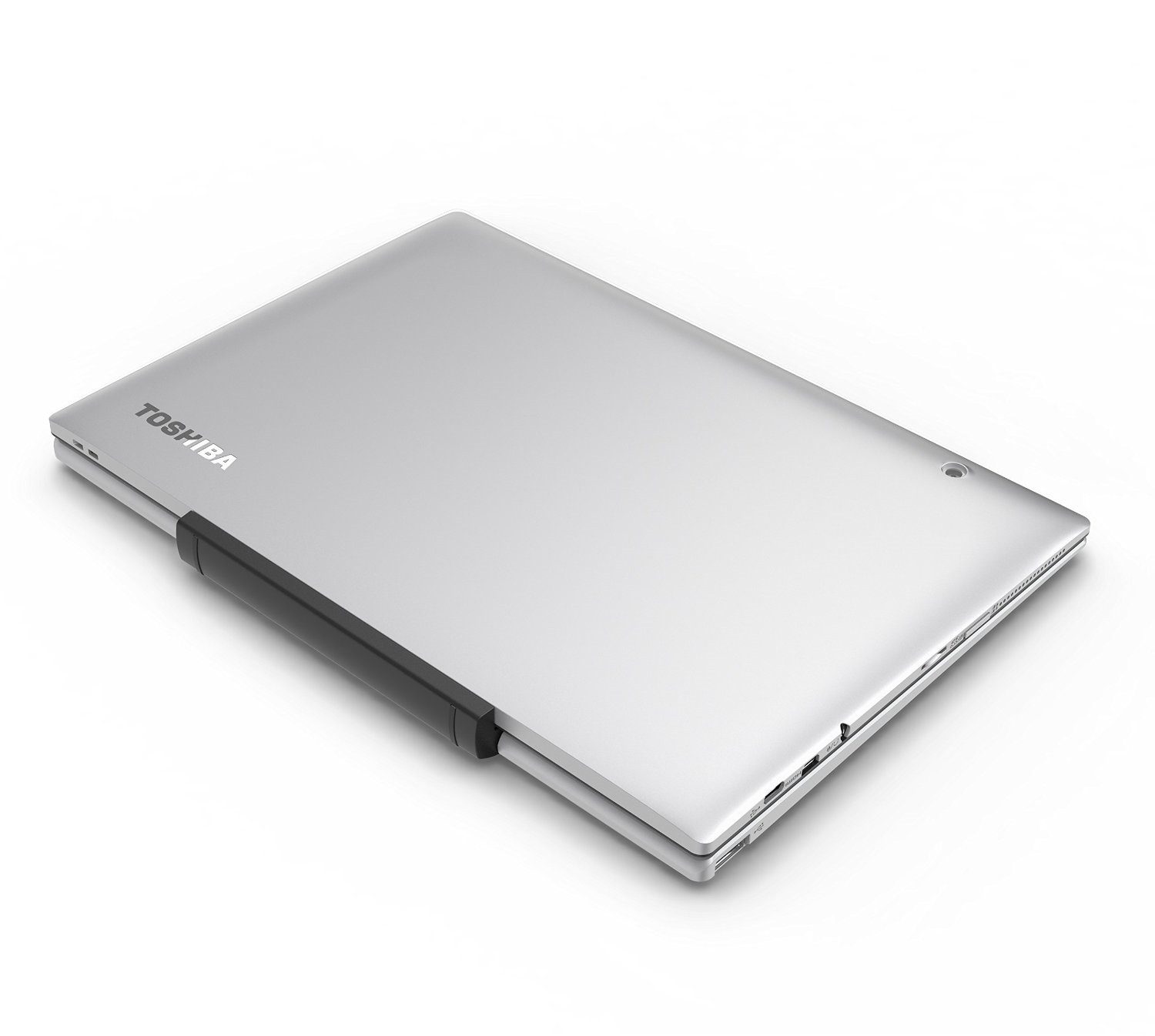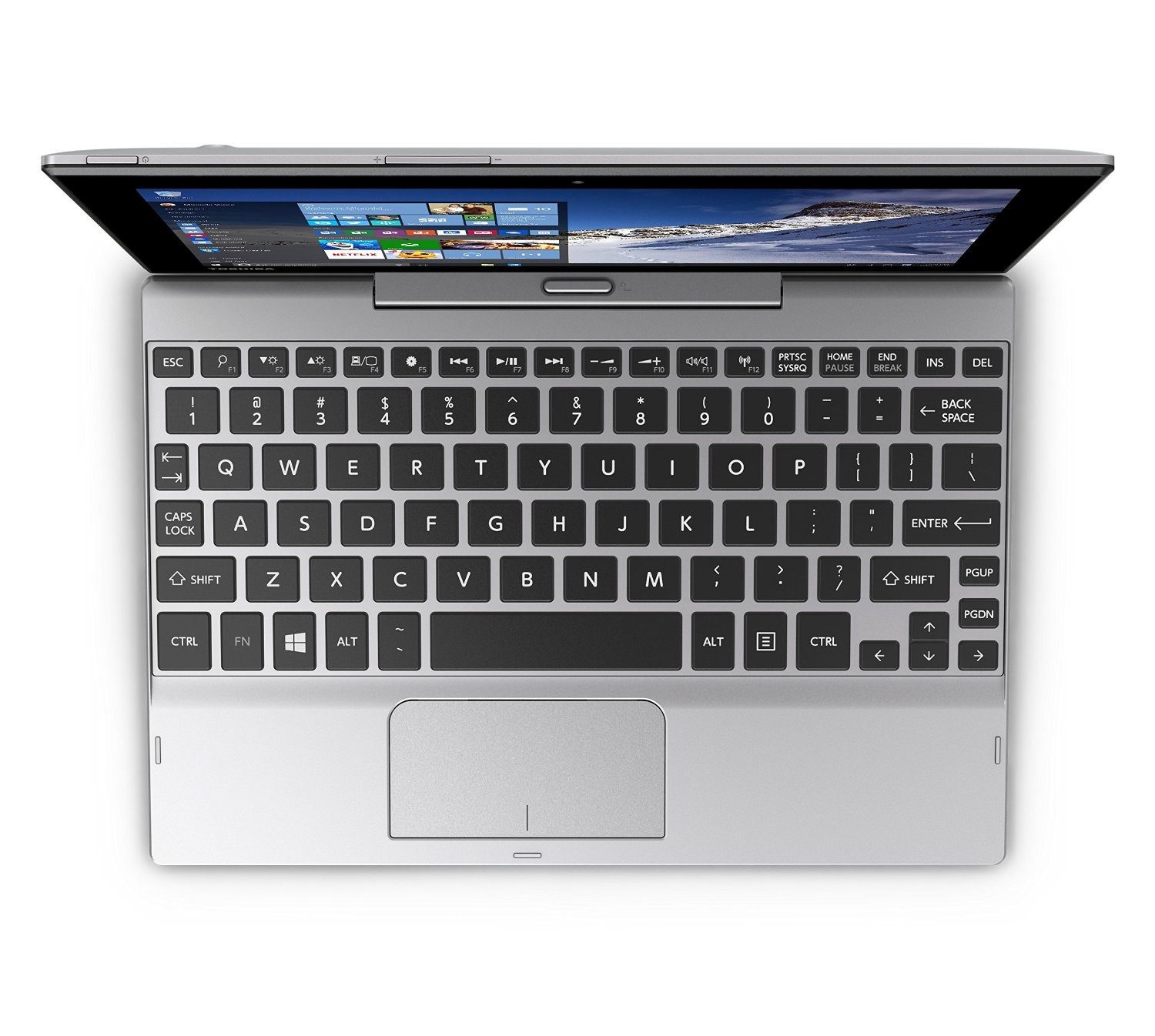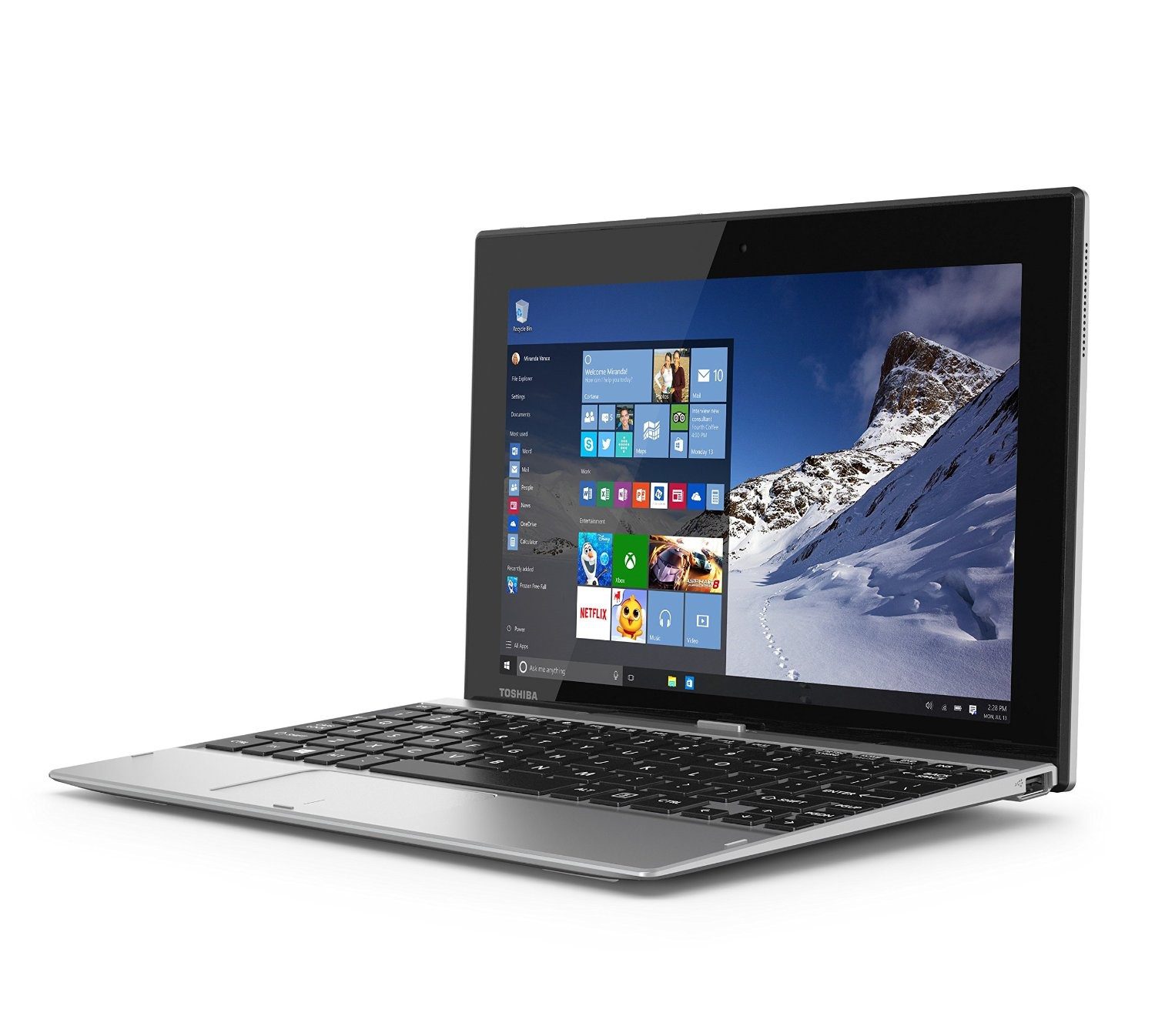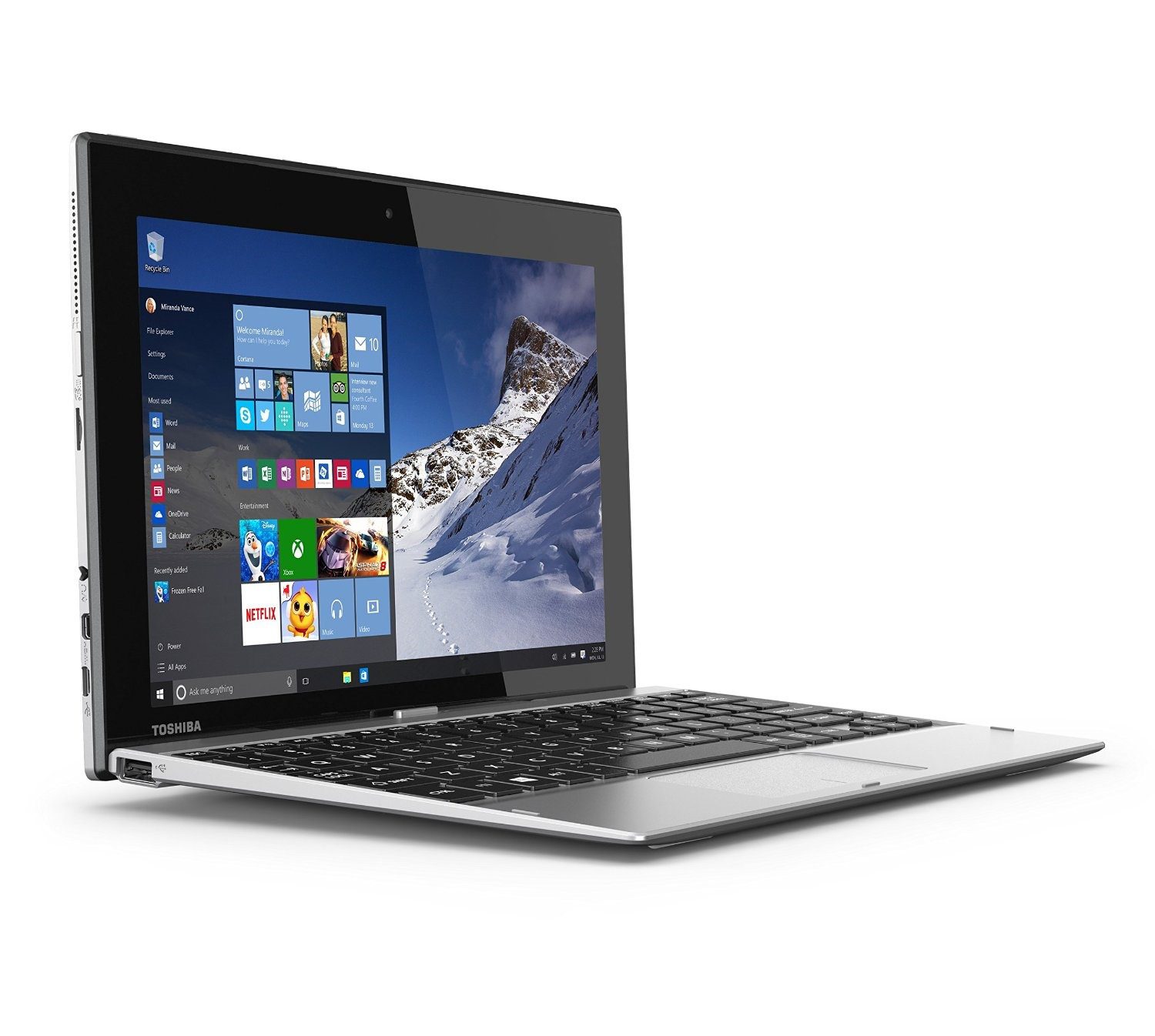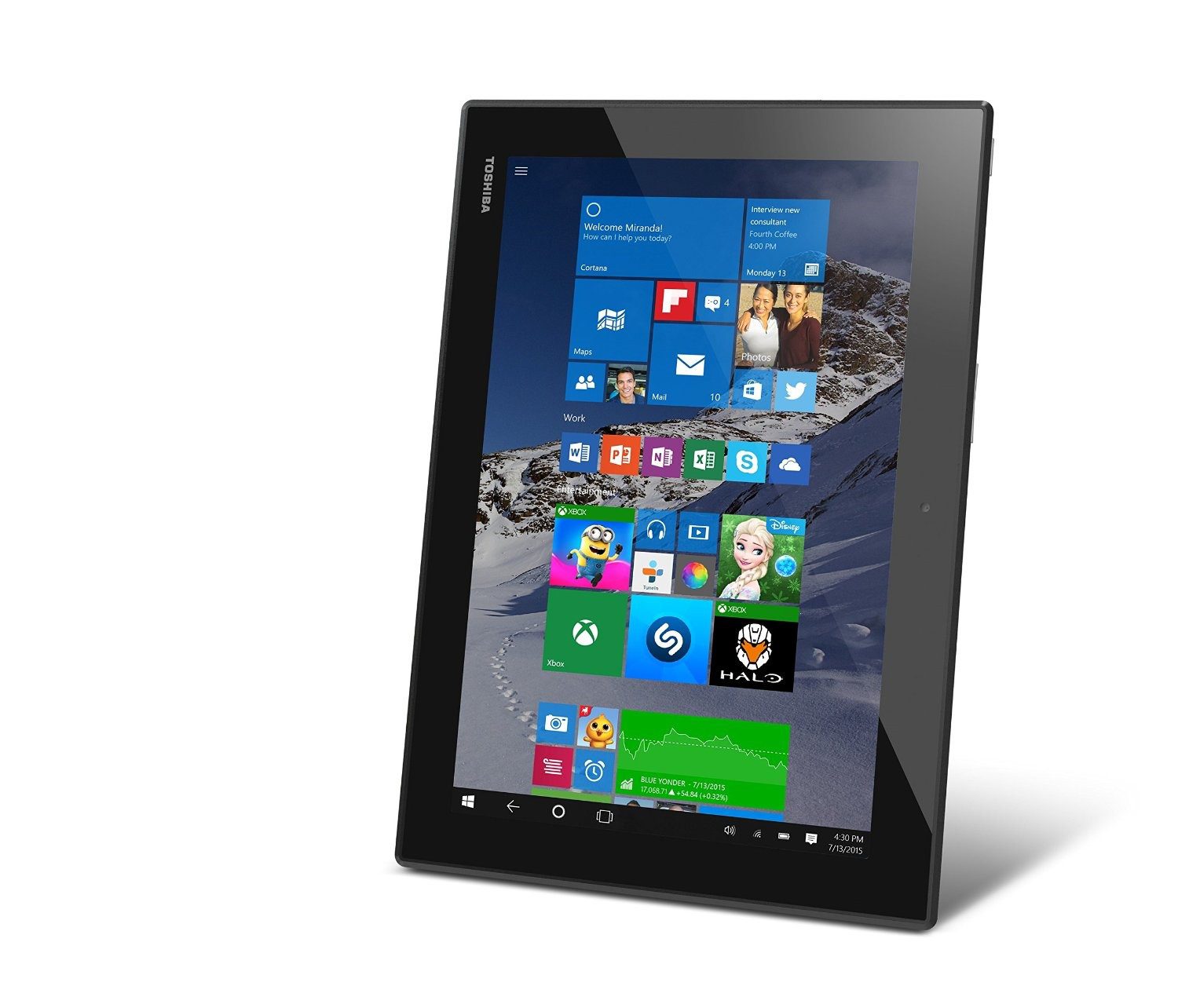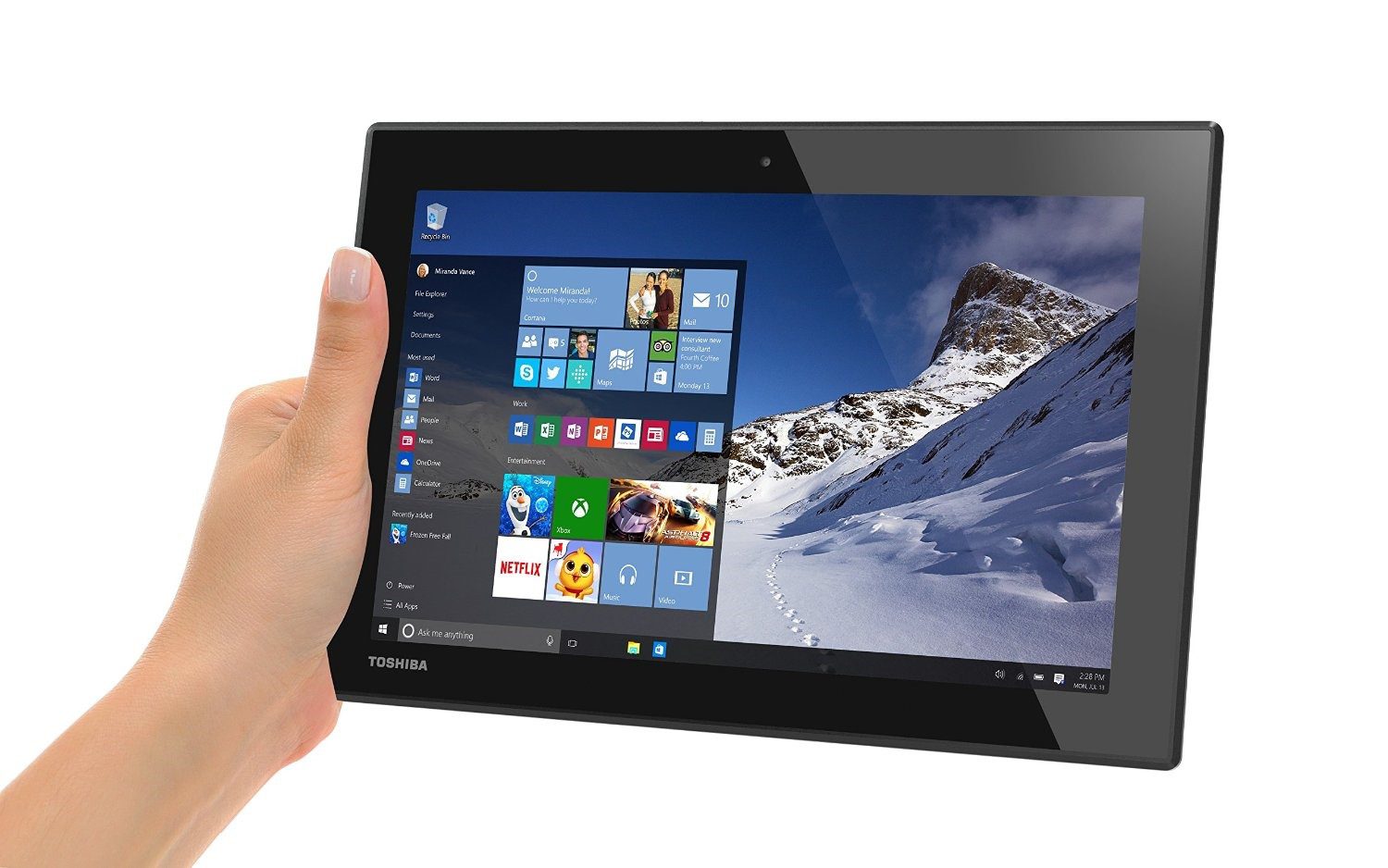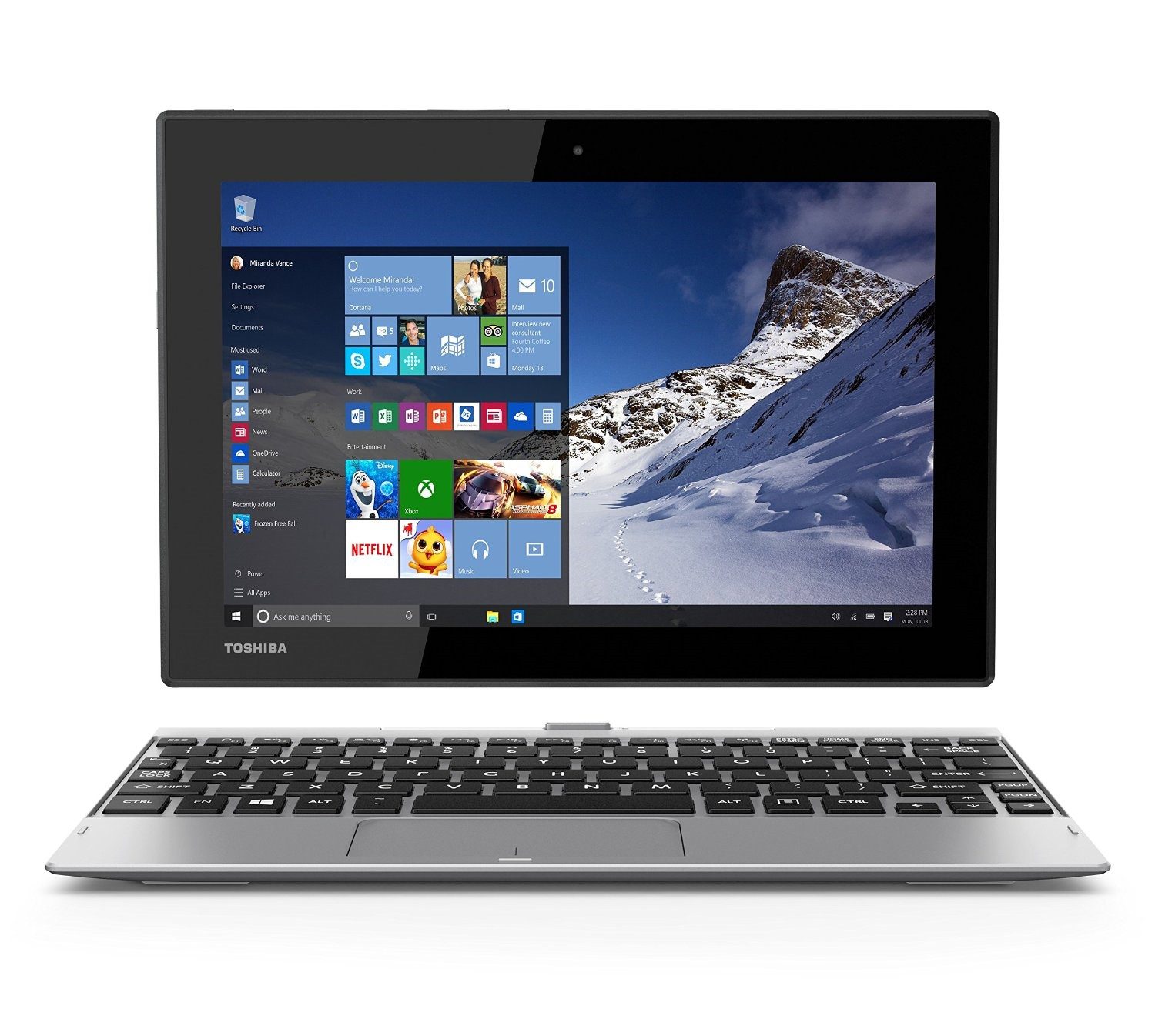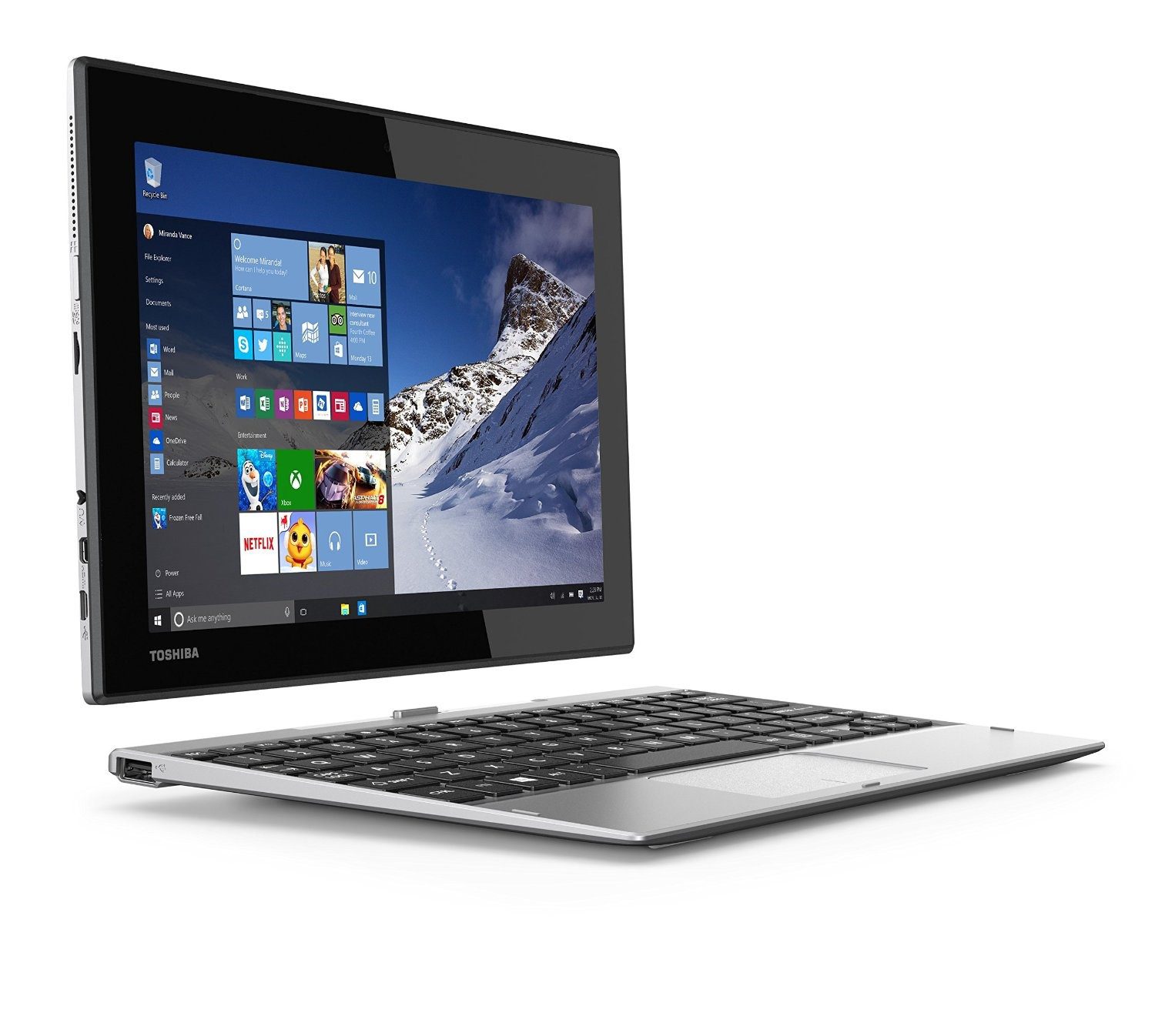 [/gallerify]