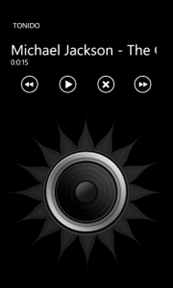 Tonido is a popular remote file access solution which allows users to easily access their desktop to stream music and video and access files such as documents stored on their desktop.
The service, which has hundreds of thousands of users, works either via software on your desktop or a small and cheap server which runs independently.
The company has just released a client for Windows Phone 7. The software allows one to browse your files, folders and favourites in the remote computer and open Word, Excel, Powerpoint and PDF files which can then saved for off-line access.
The client also allows one to browse pictures, stream music and even download media files locally.
The developers promise even more features, but read more about the existing ones at Codelathe here.
The Windows phone 7 Tonido client is free and can be found in Marketplace here.
Thanks Alex for the tip.