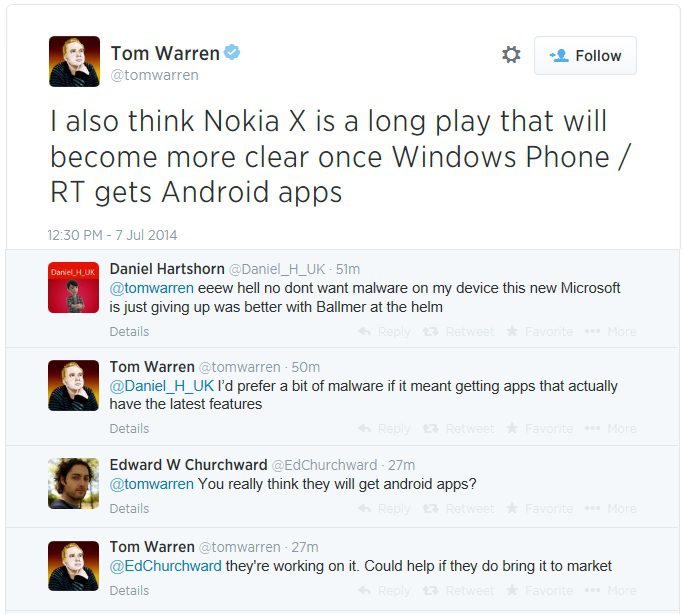 The issue of Android apps on Windows Phone has once again raised its rather ugly head, with Senior Verge Editor Tom Warren  claiming that Microsoft is currently working on the technology.
The Verge itself claimed in February 2014 that Microsoft is working on bringing Android apps to Windows Phone, but noted it was extremely controversial,  with some believing it could lead to "the death of the Windows platform."
Since then Microsoft has released their own Android handset, the Nokia X2 and is rumoured to be working on a higher end Android Lumia handset.
While Tom Warren notes such a move will bring more up to date apps to Windows Phone, unless Microsoft partners with Google to bring the Google Play store to Windows Phone, it is equally likely the apps will be old, outdated and not updated, like on the Amazon App Store.
Such a move, if it comes to fruition, would betray an extreme lack of confidence in Microsoft's Universal Apps strategy, and will also leave one to wonder what the point would be of buying a Windows Phone vs the real Google deal.
What do our readers think of such a move, particularly in light of rumours of Lumia Android handsets? Is Microsoft preparing to abandon their own mobile platform? Let us know below.