Is Copilot the best AI companion out there? Help us find out by answering a couple of quick questions!
Sometimes you want to extract snippets of text from a screenshot, picture or app (for example a reader app which won't let you copy or a PDF that is an image rather than text).
There are of course various apps to do Optical Character Recognition (OCR) but Windows 10 has a built-in tool which makes the process very quick and easy for small amounts of text.
Surprisingly we will be using the built-in Windows Search tool, and the process goes as follows.
Step 1: Get your text on the screen (e.g. this difficult PDF in the browser).
Step 2: Click on the Windows Search icon (the magnifying glass on your lower left), and then click on the Search with ScreenShot button.
Step 3: Using your mouse, highlight the area of text you want to process.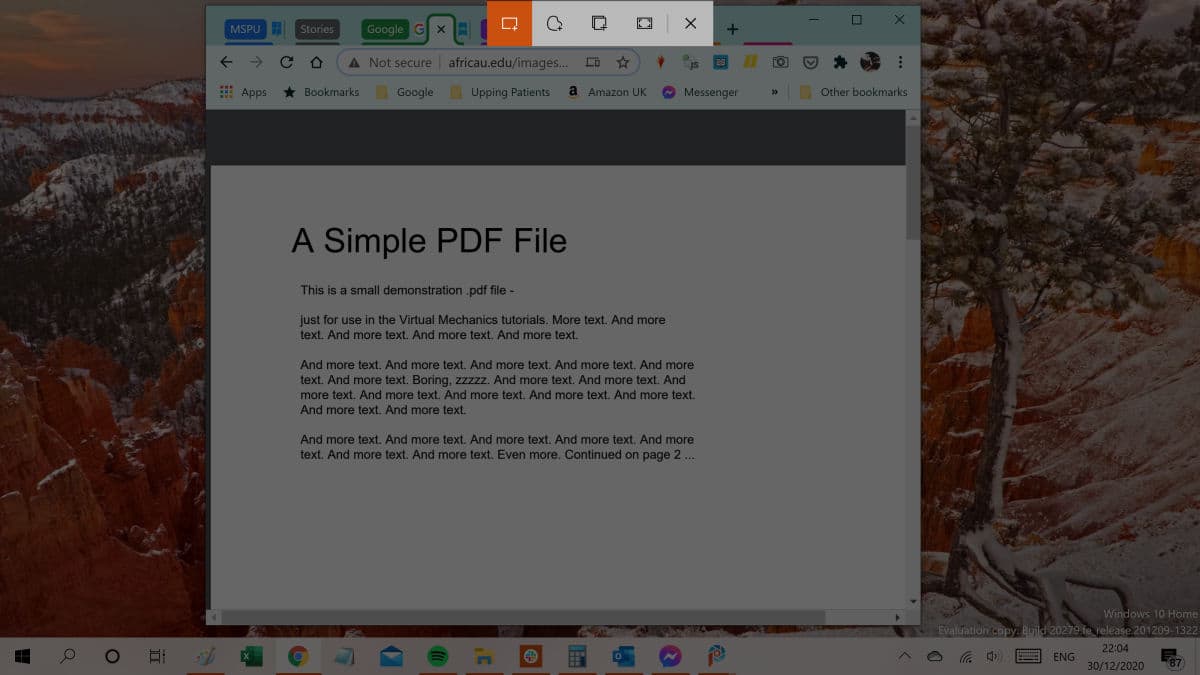 Step 4: Windows will then pass the image to Bing, who will do the recognition of the text, which you can then copy and do with what you want.
If you find this tip useful, let us know in the comments below.
Use ABBYY Screenshot Reader
Alternatively, you can use ABBYY Screenshot Reader as an all-in-one app for extracting texts from screenshots on Windows 10 and 11.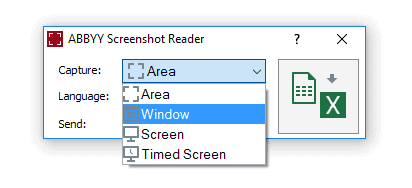 It is a versatile software that enables users to capture and extract text from images, screenshots, and other visual content quickly and accurately. ABBYY is one of the leading providers of intelligent OCR (Optical Character Recognition) technologies and solutions, Screenshot Reader offers a convenient way to digitize and utilize textual information found within images.
You can capture an area, a window, or the entire screen. ABBYY Screenshot Reader then deploys advanced OCR algorithms to recognize and extract text from these images, allowing users to convert visual content into editable and searchable formats effortlessly.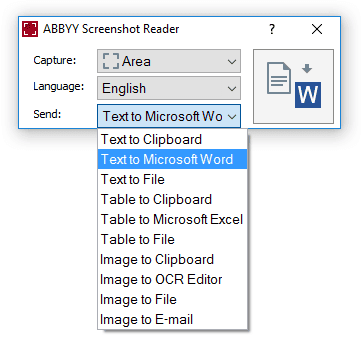 ABBYY Screenshot Reader is an indispensable tool for professionals and individuals who frequently work with content that is not readily available in text formats, such as PDFs, images, presentations, or web pages.
The extracted text can be saved in various popular formats, including Microsoft Word, Excel, plain text, or HTML, enabling seamless integration with existing workflows and systems. Moreover, ABBYY Screenshot Reader supports over 180 languages, ensuring that users can work with content in their preferred language with utmost accuracy.