Project Astoria is Microsoft attempt to support Android apps on Windows Phone with only little modification by its developers.
Now the move may just have won us another app, with Android IP Cam monitor tinyCam, with more than 5 million downloads, saying they will deliver a Windows 10 Mobile app after refusing earlier to consider a Windows Phone app.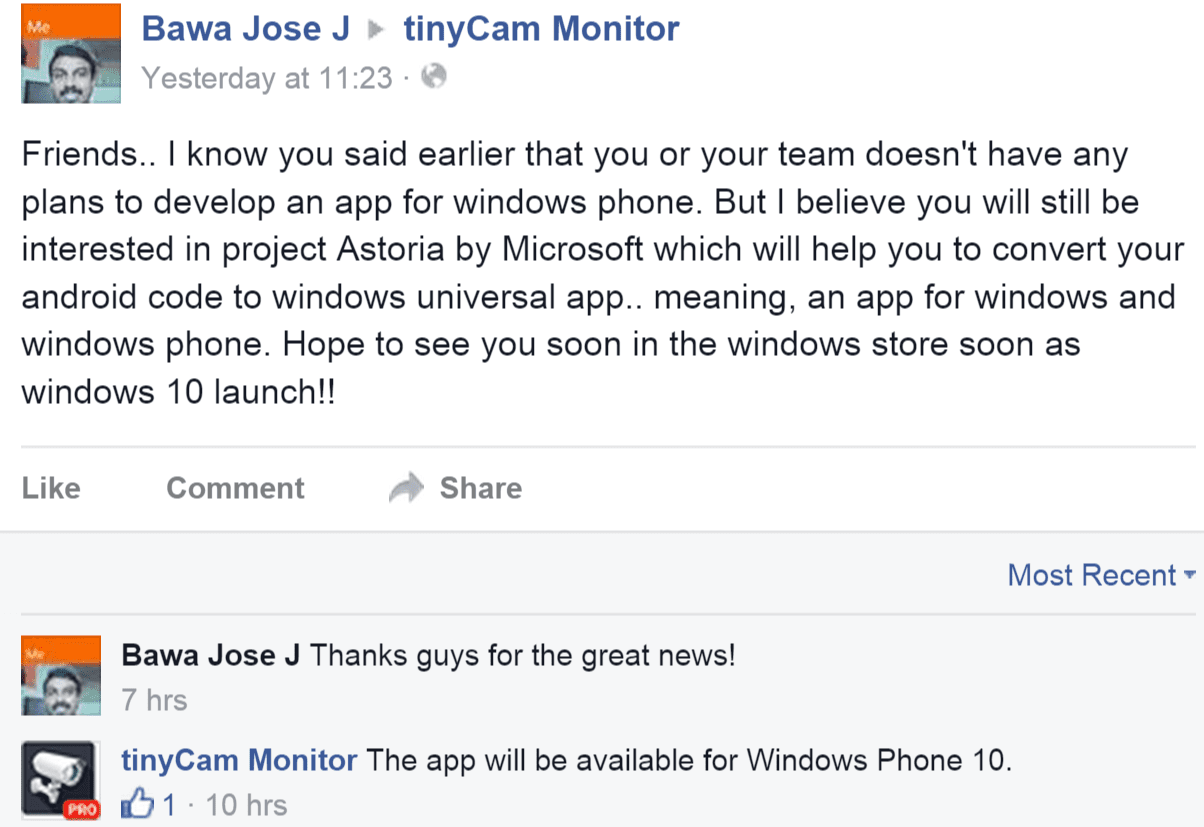 tinyCam Monitor is one of those apps which could do quite well as a Universal Windows App, being equally useful on your smartphone, desktop, Xbox and even hololens, and though Astoria apps are not Universal apps, we hope this developer is inspired to take the next step and make it happen.
Thanks Bawa for the tip.