Everyone knows and loves Pac-Man. If they don't, they're weird and probably a Slitheen or something. Numskull Designs and Quarter Arcades are assembling for a team-up cooler than Justice League, a million times better than Suicide Squad and about on-par with the quality of Infinity War: a quarter-scale replica of the original Pac-Man arcade cabinet.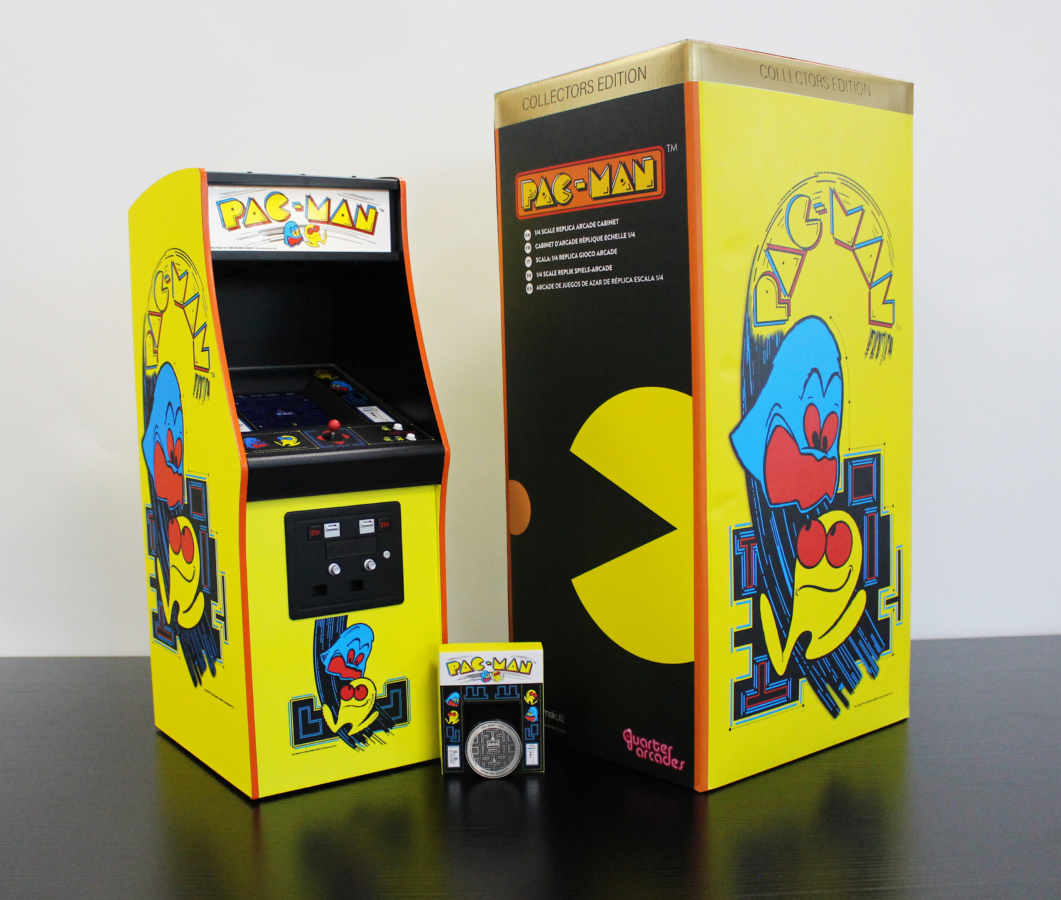 There are only 10,000 cabinets available to pre-order. After that? POOF! KABLOOEY! WA-WA-WA-WA, in Pac-Man terms. It means, "No more!".
Using the original arcade ROM file, the Pac-Man Quarter Arcade is an authentic recreation of one of the best classic games ever released. The original artwork is gorgeous redrawn included the original yellowed backlit sign on the top of the marquee. It's seriously a sight to behold. Look below to see the first one off the production line!
The very first PAC-MAN off the production line!

The official 1/4 scale PAC-MAN arcade cabinet is a fully playable, high quality replica – limited to 10,000 units worldwide!

Be sure to preorder for Xmas delivery: https://t.co/B6tZJngKVr ?? pic.twitter.com/8NbYdEJi9h

— Numskull Designs (@NumskullDesigns) November 27, 2018
This is a true recreation: a 4:3 screen (that is LCD instead of CRT, sorry), precisely replicated buttons and 4-way joystick – none of that 8-way nonsense! This is real Pac-Man! (Seriously though, 8-way joysticks on Pac-Man are awful, don't do that.)All of this is kept inside a Micro USB powered shell that's just 430mm in height, 160mm in width and 210mm in depth.
With your purchase, you'll also get a certificate of authenticity and a beautiful looking Pac-Man coin.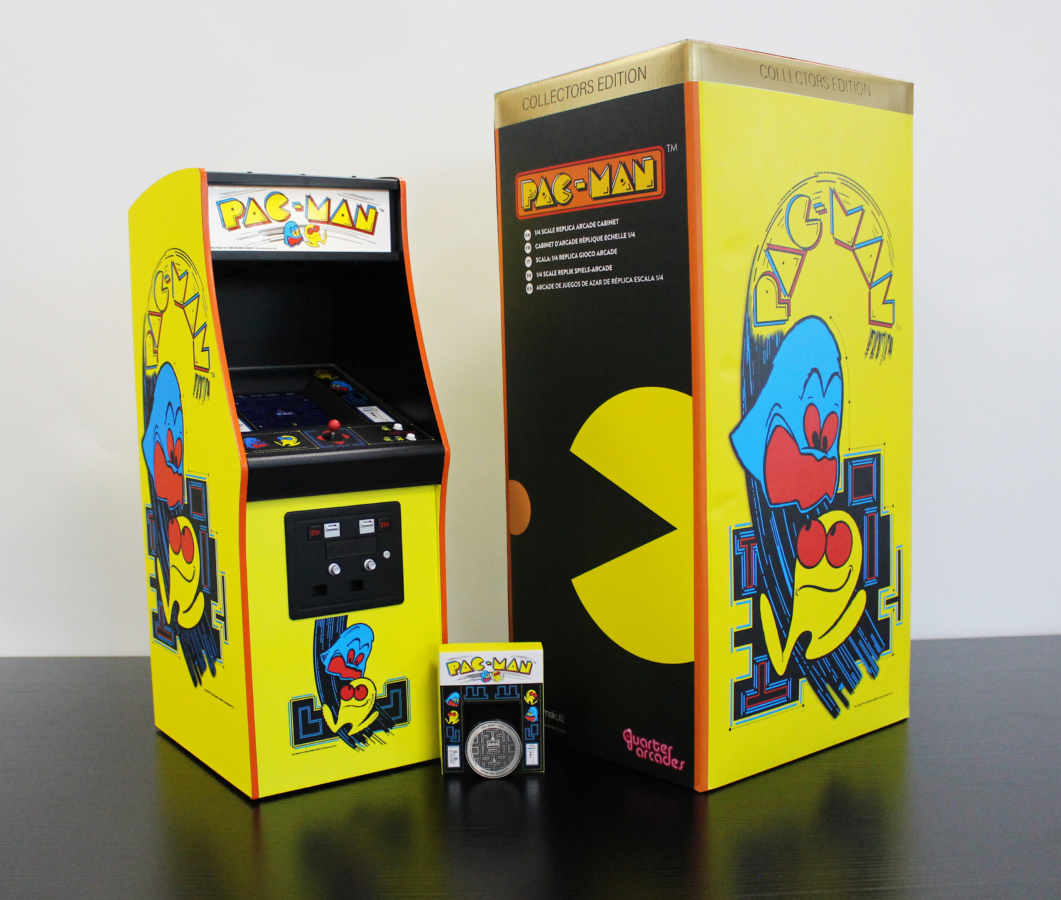 To pre-order the Pac-Ma Quarter Arcade Cabinet for just £149.99, click here for US customers and here for everyone else.
To see more Numskull products, be sure to check out our Gaming Christmas Gifts Guide in a couple of days. Spoiler: there are quite a few cool goodies on there!