Telegram Desktop for Windows 11 and 10 has received an update on Microsoft Store, taking the app version to 4.5.3. Aside from taking the app to a newer version number, it also introduces tons of new features or changes to Telegram Desktop.
Telegram Desktop 4.5.3 allow you to hide media by wrapping photos and videos you send in a fuzzy cover, the ability to set a picture of your choice for your contacts, meaning only you will see those pictures in their profiles. You can also suggest a photo for their profiles. The ability to set who can see your profile picture to nobody and add some users as exceptions are also noteworthy changes in the latest version of the Telegram Desktop.
Telegram Desktop 4.5.3 also gives more privacy to group owners. Owners of a large group can now hide the list of members if they wish to. However, the latest version includes no improvements or bug fixes. You can read the complete official changelog below if you want to read it.
Telegram Desktop 4.5.3 official release note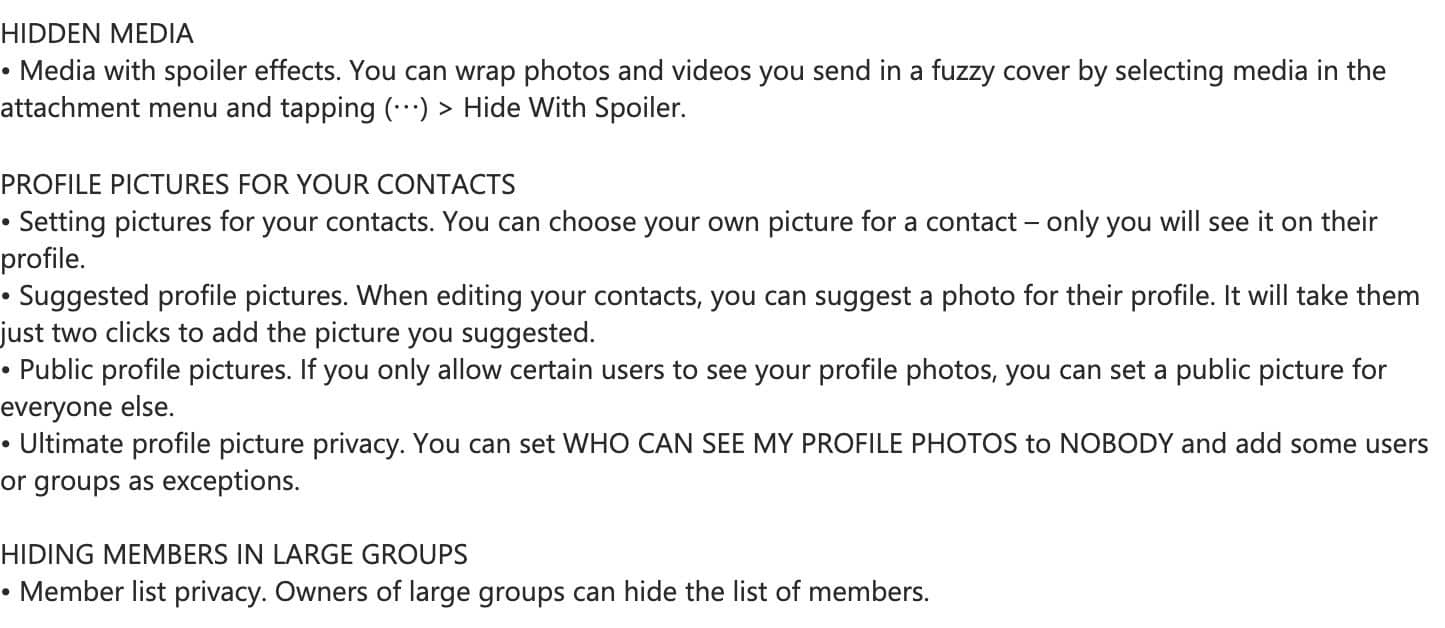 Previously, Telegram added several new features to its Windows 11 desktop app, including a new download manager, a new live streaming experience, the ability to create a unique @username from the Settings page, bug fixes, and performance improvements. But if you want to get more exclusive features, you should subscribe to Telegram Premium. One of the most useful features of the premium offering is free unlimited storage in the Telegram Cloud. Also, subscribers can send files of up to 4GB in size. You can learn more about Telegram Premium from here and here.
Are you using Telegram Desktop regularly? If yes, let us know in the comments if these features are of any use to you.