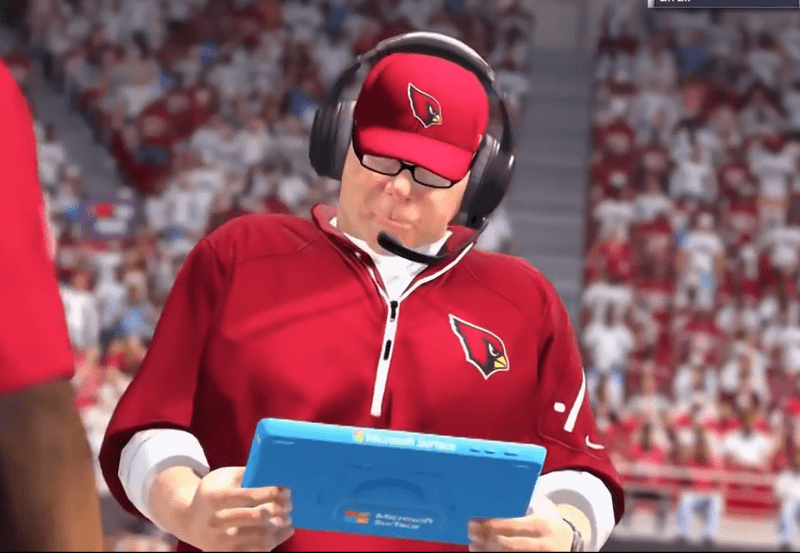 Microsoft has committed hundreds of millions of dollars to showcase their Surface tablets on NFL sidelines.  Now, it is the latest detail to EA Sports' wildly successful Madden NFL franchise.
Back in July, EA Sports tweeted a screen capture from the upcoming Madden NFL 17 game.  It shows a coach working with players on a Surface tablet.  The tablet is easy to spot.  But it did not carry any markings that connected it with Microsoft.
That @Microsoft @surface in action on the @RamsNFL sideline in #Madden17 pic.twitter.com/CsN3YI1y6m

— EA SPORTS Madden NFL (@EAMaddenNFL) July 16, 2016
Now, new gameplay footage that recently surfaced online, shows a more detailed image of the tablets in the game.  It shows branded Microsoft Surface tablets, just like they are in real-life.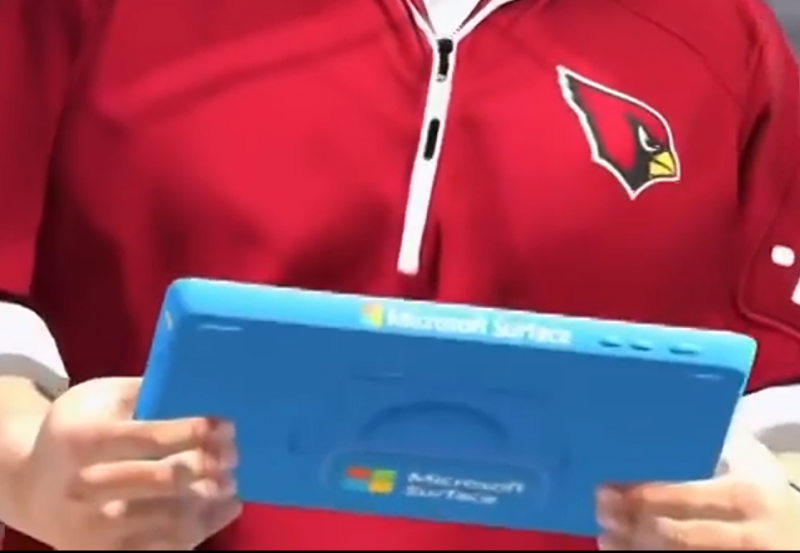 EA Sports tells us this is just another example of the detail added to this year's version of the best-selling game.
"Good eye! The coaches do indeed carry the Surface tablets on the sideline this year. One more way our presentation team is dedicated to making the game as realistic as possible. :)" Said Brad Hilderbrand, Senior Publicist for EA Sports.
If it's in the Game…
Bottom line, EA is doing everything it can to make the artificial seem real, right down to the logos printed on the devices in coach's hands.  Madden NFL 17 is scheduled for release on August 23rd.  Microsoft is already planning a bundle offer with the new Xbox One S.  In addition, EA offers early access to EA Access service subscribers.  You can preorder the game from the Windows Store here.