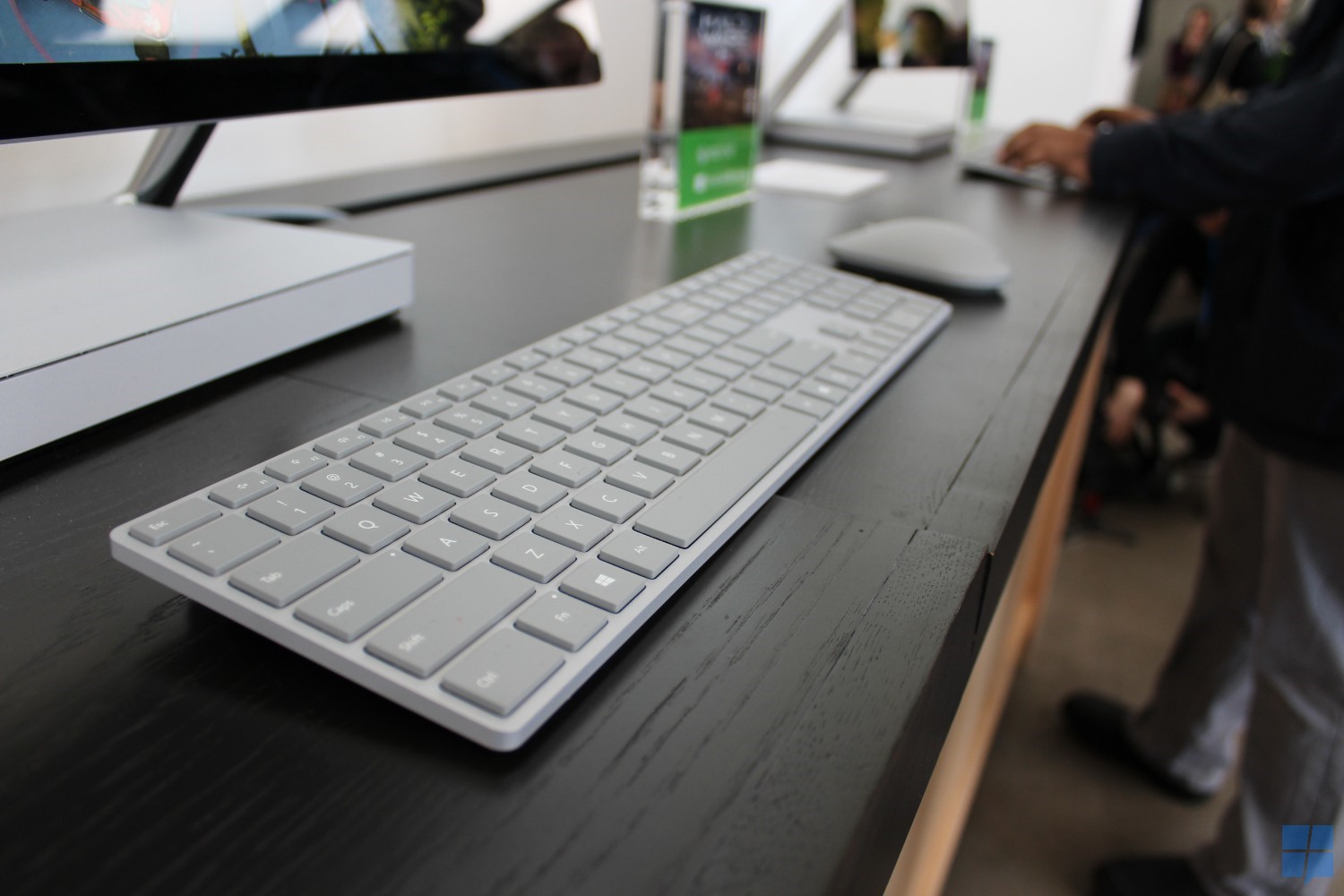 Microsoft's new Surface Keyboard and Mouse that comes with its Surface Studio is finally available in the United Kingdom and Germany from the Microsoft Store. The keyboard and mouse is also available in Australia, New Zeland, Canada and of course, the United States.
Microsoft's Surface Keyboard and Mouse are obviously the improved variants of the original Microsoft Designer Keyboard and Mouse. Surface Studio customers get the Surface Keyboard and Mouse for free, too. As the Surface Keyboard and Mouse is now available in the UK and Germany, Microsoft could possibly bring the Surface Studio to other countries such as the UK and Germany sometime soon.
The Surface Keyboard and Mouse can be a bit expensive for some customers — for example, the Surface Keyboard costs £89.99 in the UK and €109.99 in Germany. The Surface Mouse, on the other hand, costs £44 in the UK, and €54.99 in Germany. If you are interested, you can get them from the links below.