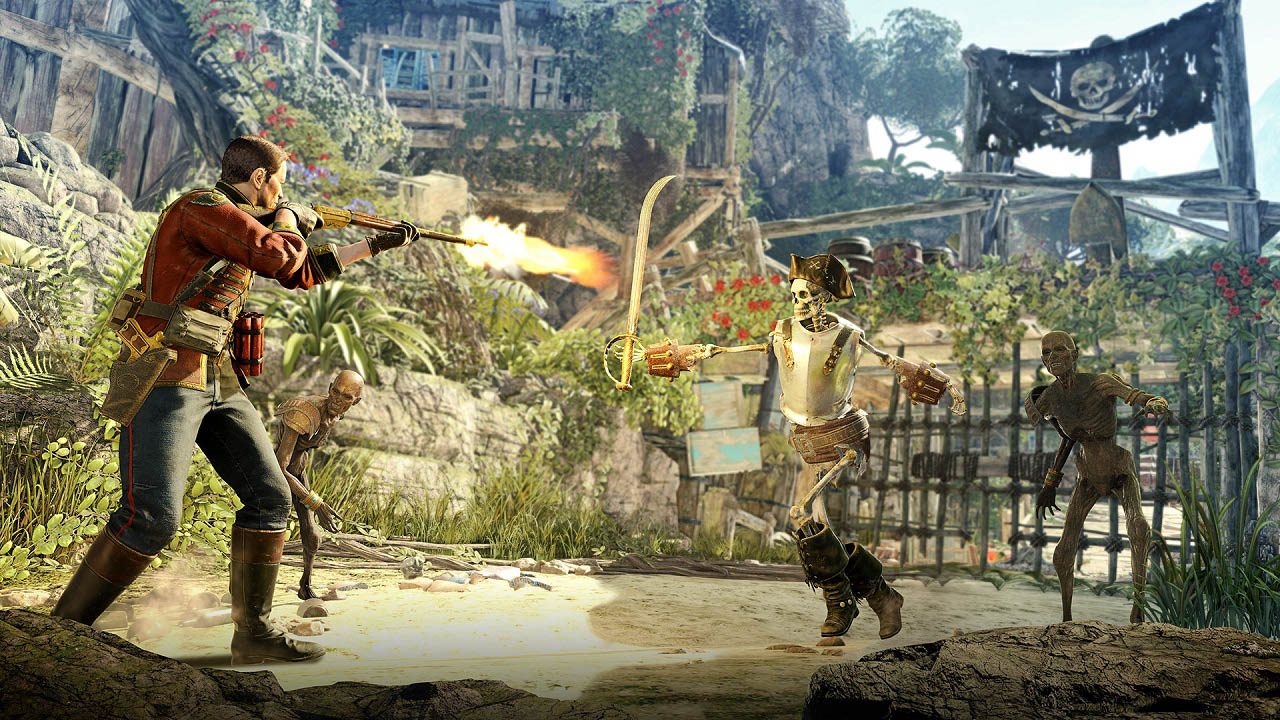 The four-person crew of the Strange Brigade are back to take on yet another spooky foe in their first of three DLC outings.
The Thrice Dammed Part 1: Isle of the Dead is out now on PC and console. Players must travel through uncharted waters of the Mediterranean to stop an oncoming plague from destroying the world.
Alongside the new mission, there is also a brand-new playable hero: Tessie Caldwell. Nicknamed the "Rebel of the Skies", Tessie comes bundled with the Coldbeck Wildfire SMG, a glacier bomb and the Infernal Firestorm amulet power.
That's not all, though, as the Strange Brigade's adventures are not halting for players who only own the base game. A free update grants everyone access to new content for Horde mode and Score Attack with Tunnels for the former and Towering Temple 2 and Cursed Village 2 for the latter.
Strange Brigade - The Thrice Damned #1 | PC, PS4, Xbox One
Isle of the Dead is available for $6.99/£5.59 whereas Tessie and her weapons are available through the American Aviatrix Pack for $7.99/£6.39. Both are available in the season pass.