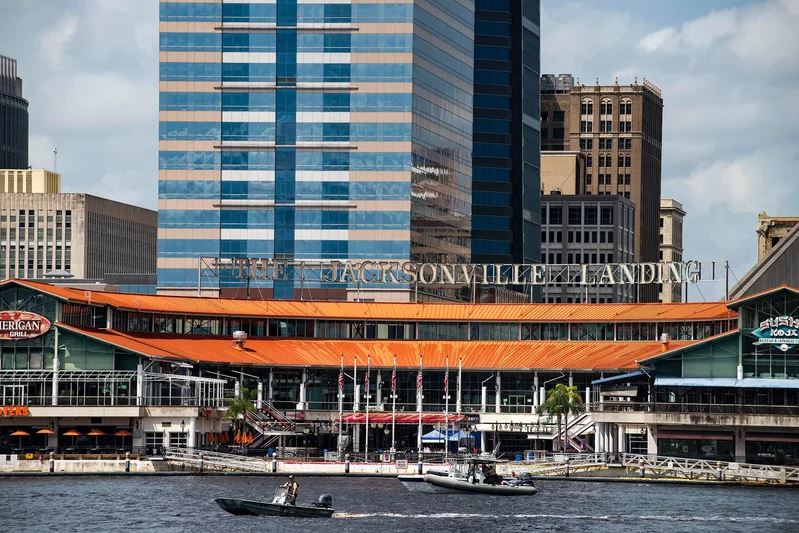 Update: The Sheriff's office in Jacksonville has confirmed that 3 people are dead and 11 others are wounded, according to Kotaku. The suspect is believed to be 24 year-old David Katz, from Baltimore.
---
Original: A gunman opened fire today at a Madden NFL 19 tournament taking place in Jacksonville, Florida, reportedly killing at least 4 people, including himself, and wounding several others. These numbers may change as the police work to identify the victims.
Speaking with the Los Angeles Times, Steven "Steveyj" Javaruski , a competitor at the tournament, stated that the alleged gunman was another competitor who had lost a previous match.
Warning: The following video clip is disturbing.
During the tournament's livestream captured in the video below, shouts can be heard before gunfire erupts. The video feed cuts off from the participants, but audio continues of more screaming and gunfire as people try to escape.
Electronic Arts, the developer of Madden, has made the following statement regarding the tragedy:
"We are aware of an incident at a sanctioned Madden Championship Series competition in Jacksonville. We are working with authorities to gather facts at this stage. This is a horrible situation, and our deepest sympathies go out to all involved."
David Hogg, a survivor of the Marjory Stoneman Douglas mass school shooting in February 2018 tweeted his own thoughts on today's events, calling for change this November when Americans vote in the upcoming elections.
While @50milesmore , @MFOLBoston and I were marching against gun violence in front of Smith and Wesson another shooting occurred in Jacksonville, FL in yet #AnotherFLshooting . We know change will not come until we demand it this November and after.

— David Hogg (@davidhogg111) August 26, 2018
Police are still working to identify the suspect.
Our deepest sympathies go out to all those affected by today's senseless tragedy.