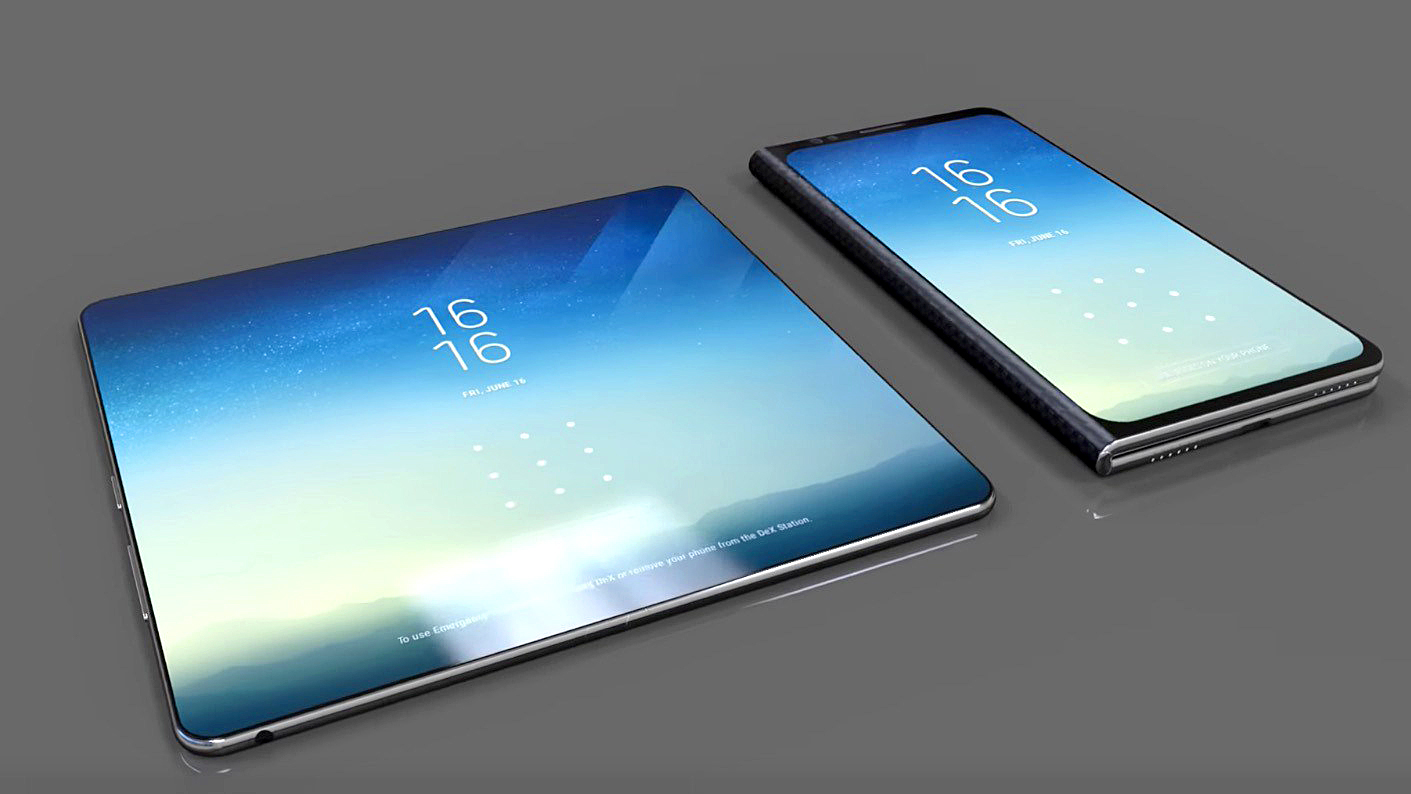 Samsung's either about to upend the smartphone industry with a new type of device with foldables or launch a short-lived fad, and it'll cost you an arm and a leg to find out what category the Samsung Galaxy Flex falls into.
Gizmodo reports that the handset will set you back about £1500 to £2000. For comparison, the Surface Book 2 starts at £1, 099.99 in the UK. This is a little higher than previous prices which placed the device at $1700 or about £1300.
According to Gizmodo's source, if you'd like to buy this in the UK you'd have to get it directly from Samsung  — or in a contract from cell phone carrier EE (Everything Everywhere.)  Both companies will reportedly allow a contract system where users pay a portion of the eye-watering price for a period of 24 months on average.
The Samsung Galaxy (X or F or Flex or whatever) is expected to launch at or around the Mobile World Congress in Barcelona next year.