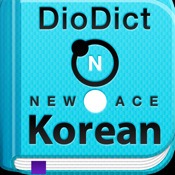 LG has been aggressively taking advantage of their exclusive software store to make their phones extremely attractive, despite relatively mundane looks.
Samsung has been resting on their great AMOLED laurels, but has now finally started the software flowing, releasing the dictionary app, DioDict, for free in their device-exclusive marketplace.
The software is based on the Collins Dictionary, and, except for some text formatting issues, is apparently very good.
Has any other goodies shown up in Samsung's Market? Let us know below.
Thanks David for the tip.