Is Copilot the best AI companion out there? Help us find out by answering a couple of quick questions!
Early this week, we reported that Samsung is set to release two new high-end Windows laptops this year. Today, the tech specs of the upcoming Samsung Galaxy Book Pro and Galaxy Book Go laptops were leaked online. Find the details below.
Samsung Galaxy Book Pro:
The Samsung Galaxy Book Pro will be the flagship laptop featuring the latest Intel 11th gen processors, Intel Iris Xe graphics and Nvidia MX450 graphics. This laptop will be available with 13-inch and 15-inch FHD AMOLED display options. In addition to Thunderbolt 4 connectivity, select models will feature optional LTE connectivity support. Samsung will also include several exclusive software experiences in this laptop.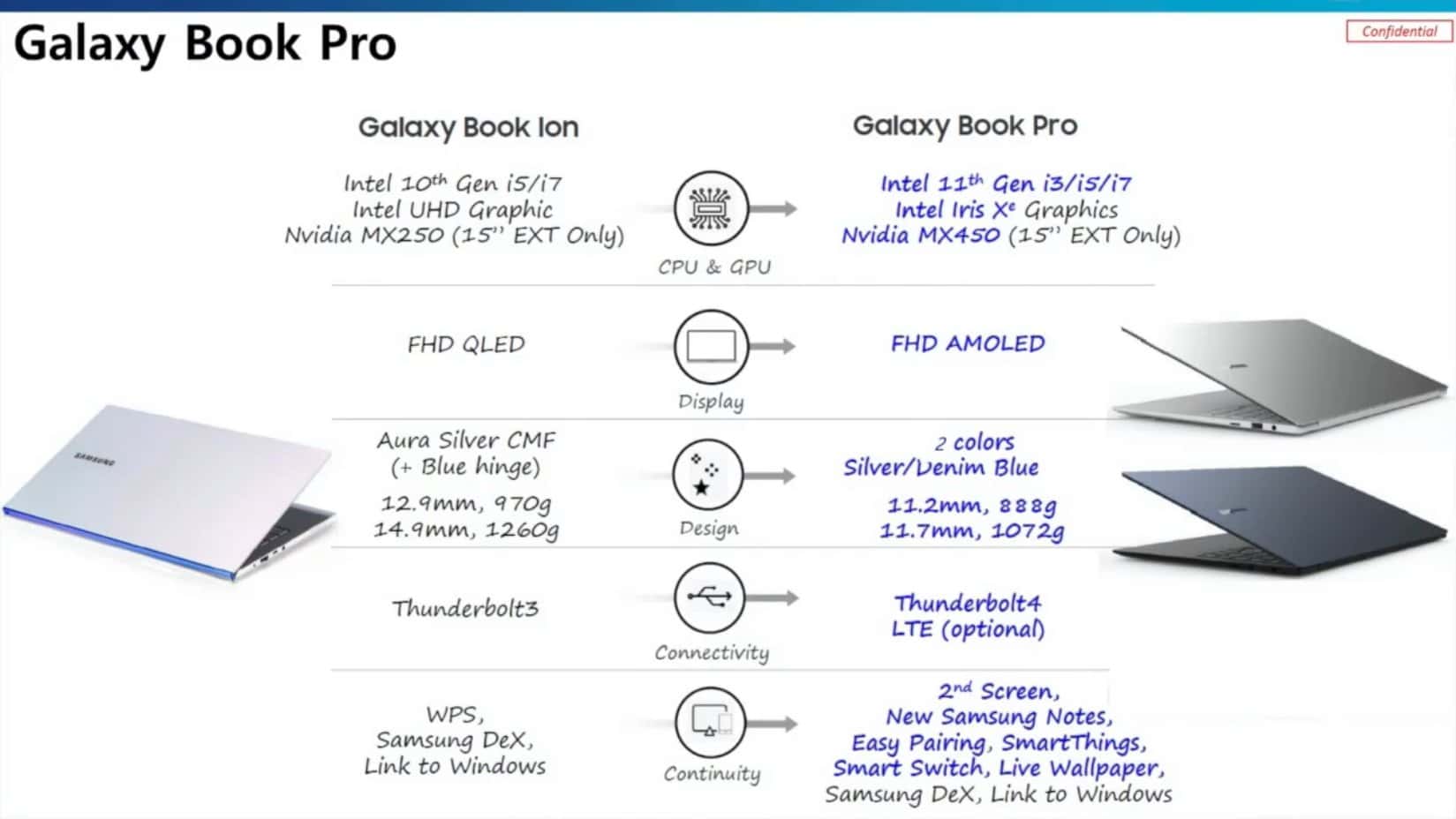 Samsung Galaxy Book Go:
Samsung Galaxy Book Go will be powered by Qualcomm Snapdragon 8CX and 7C processors. The 7C model will come with 4GB DDR4X RAM and 128GB storage while the 8CX model will come with 8GB RAM and 256GB storage. The new Snapdragon 8CX (Gen X) will deliver up to 10% improved CPU performance and up to 40% improved GPU performance when compared to Snapdragon 8CX Gen.1. Samsung Galaxy Book Go will feature a 14-inch FHD display for decent visual experience.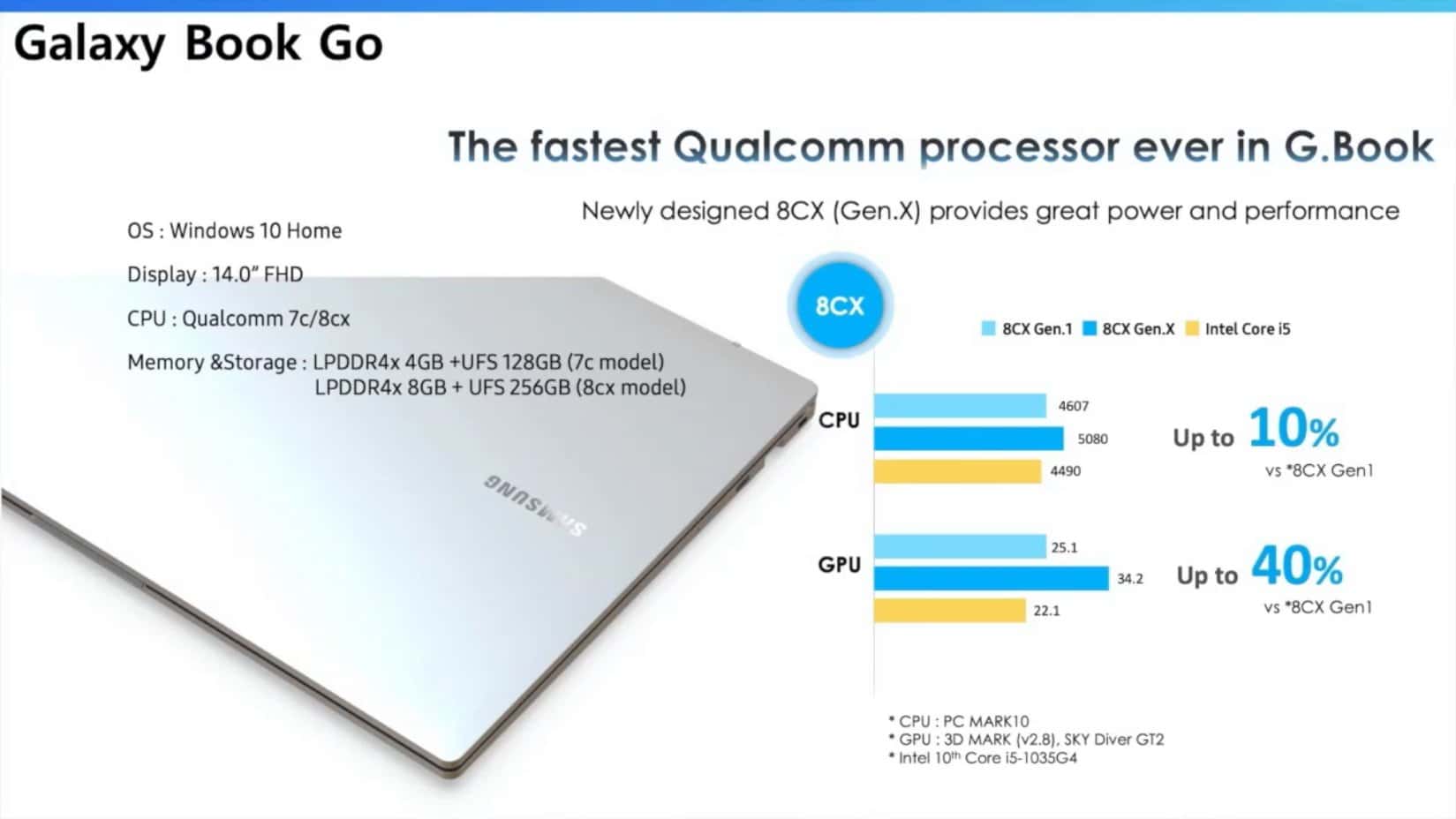 Both Samsung Galaxy Book Pro and Galaxy Book Go are expected to be available in May.
Source: WalkingCat