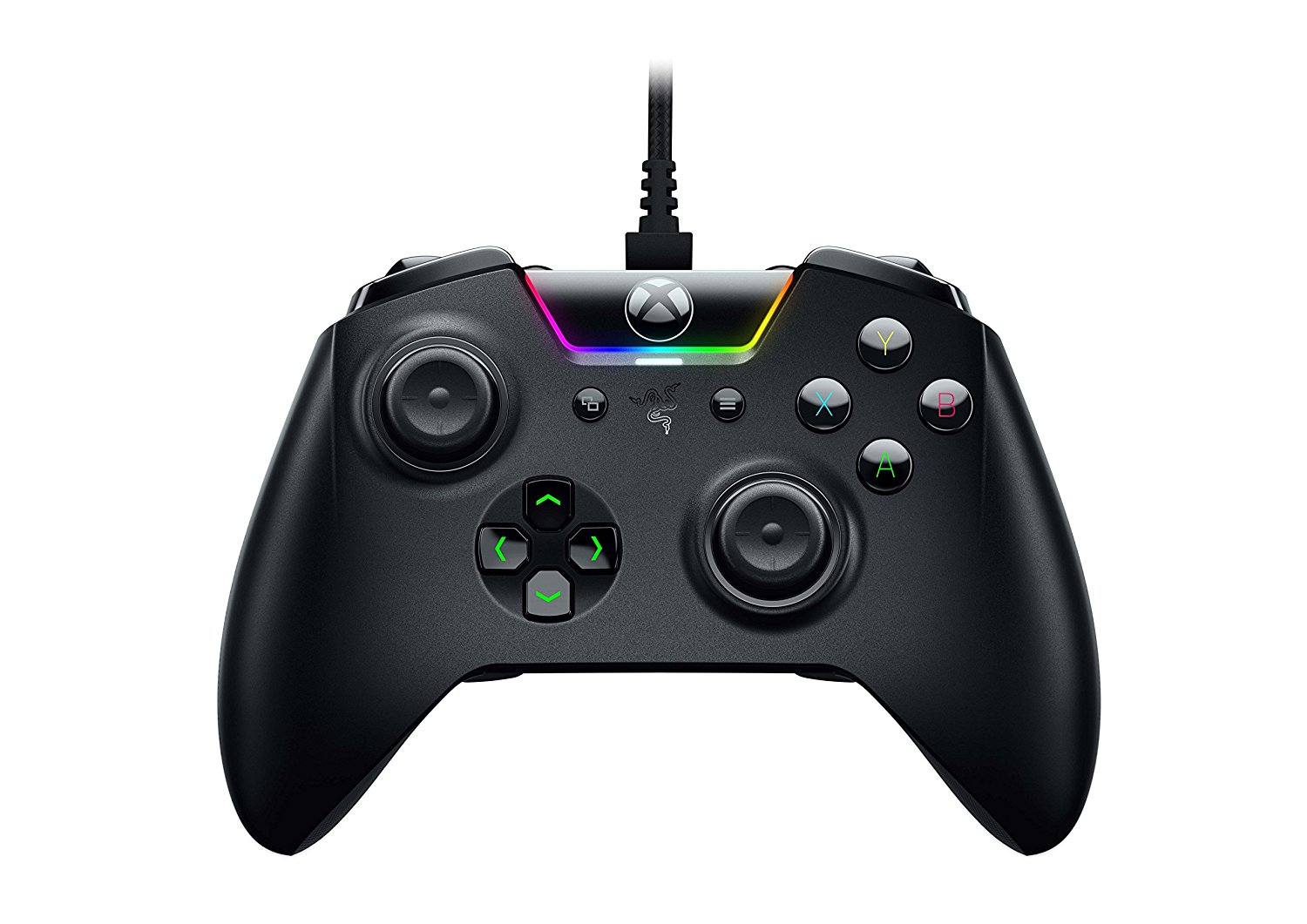 Controllers designed for eSports have been around for a while now, but Scuf Gaming popularized them for regular consumers. Since then many companies, including Microsoft, have launched their own versions. We used to believe that the Xbox Elite Controller was by far the best option out there for gamers looking for increased precision and more durability. However, is there another controller that beats Microsoft's offering? Razer recently unveiled the Razer Wolverine Tournament Edition Controller for Xbox One and PC. Not only does it contain a lot of buttons, but it also provides added flair due to a series of ever-changing lights at the top.
The Razer Wolverine Tournament Controller features a black hard plastic body with many of the same options as the Xbox Elite Controller. It just doesn't have as much of a rubberized feel. You also can't change your thumbsticks or D-pad, but it features hair triggers. However, the biggest change — for the better — is the placement of the additional buttons at the top and back of the controller. There are four more buttons you can customize using Razer Synapse for Xbox One. Unlike the Xbox Elite Controller, you don't accidentally press them at any given time and the controller is comfortable to hold. You won't have to hold it around the edges to prevent accidental paddles presses. It makes you wish Microsoft implemented a similar design for their product because we still can't use the Xbox Elite Controller with paddles.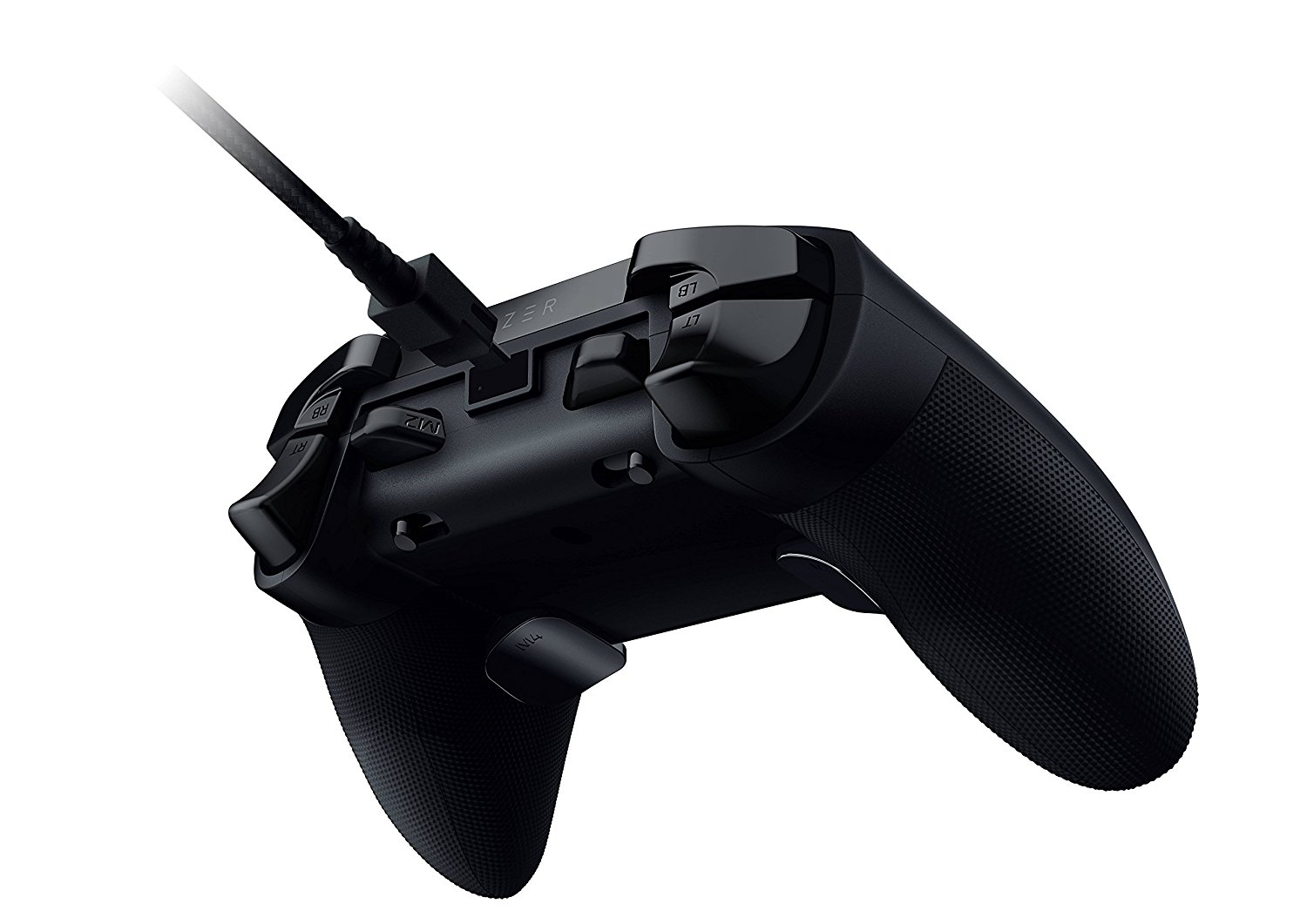 The Razer Wolverine Tournament Controller doesn't feel as premium as the Xbox Elite Controller. It doesn't use metal on the thumbsticks and D-pad, and in general feels less "expensive". However, there is another improvement that has to be mentioned here. Razer's buttons have more travel and a "clickier" feel. Unlike traditional A, B, X and Y buttons on any other controller, these feel like "switches". This gives them a satisfying and responsive feel. We've never experienced anything like it on a controller before and believe that this is how the industry should make buttons going forward. While the materials used in the Razer Wolverine Tournament Controller's construction could've been better, the amazing buttons make up for any inadequacies.
The Razer Wolverine Tournament Controller is wired so that means you'll have to connect it to your Xbox One at all times. This might seem cumbersome for some even though it improves input lag when compared to a wireless device. Additionally, the light strip on the front is gorgeous, but it doesn't add any functionality. It's still a nice touch though and helps the controller stand out among the crowd.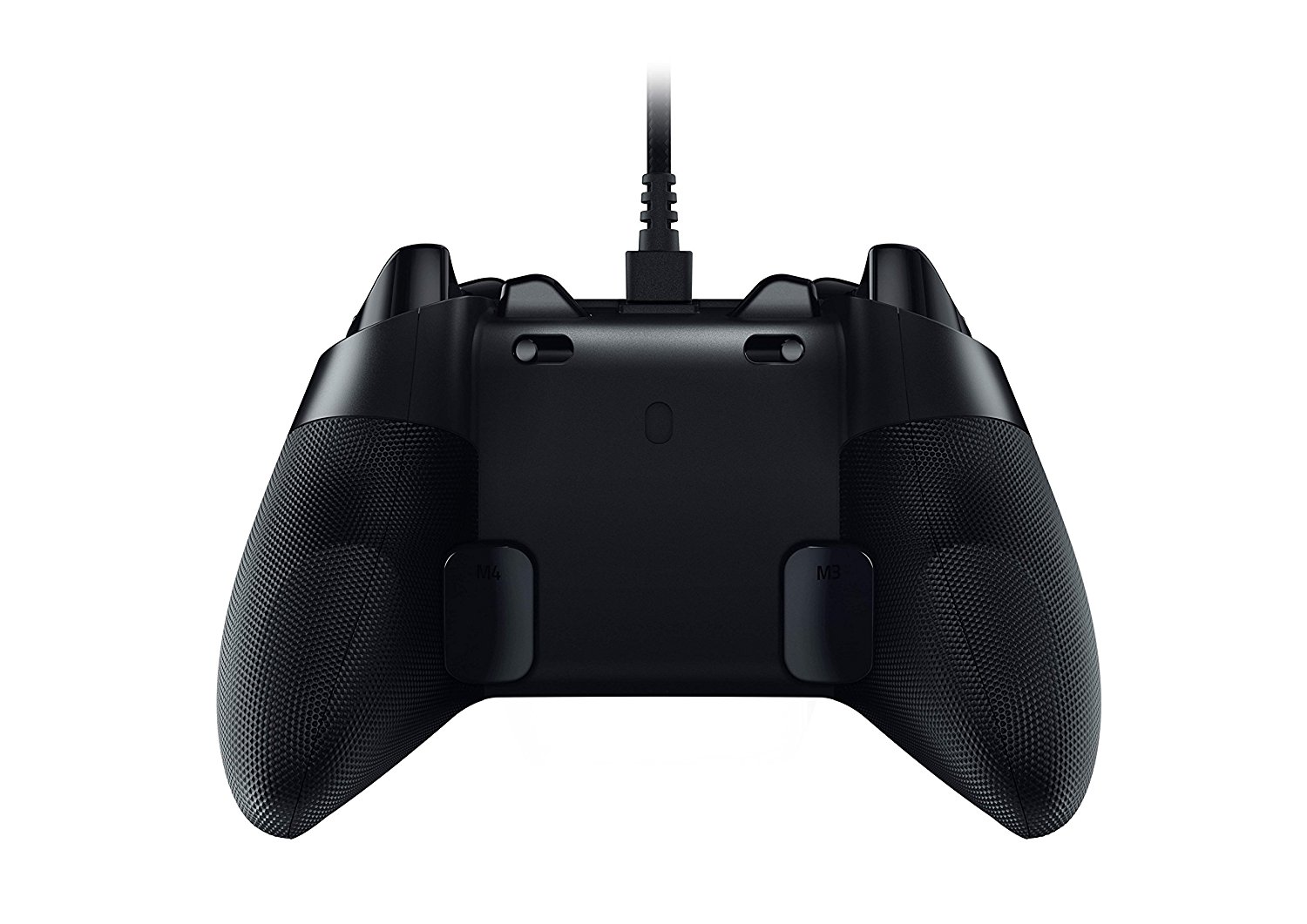 We've been using the Razer Wolverine Tournament Controller for a few weeks now and it's reliable and durable. Unlike the Xbox Elite Controller, you don't feel like pressing the bumpers will cause them to deteriorate quickly. After heavy use for a few days, the Xbox Elite Controller feels like it makes more noise than normal. While we would've loved to see the inclusion of metal components, everything in the Razer Wolverine Tournament Controller is designed to last. While the Razer Wolverine Tournament Controller may not have a completely premium feel, you can tell it's durable. Even after heavy use, we didn't notice a single quirk or issue. We've been using it to play Destiny 2 and Monster Hunter: World primarily as these frantic games are taxing on controllers. The buttons, thumbsticks and bumpers are just as solid and tactile as when we initially got it.
Overall, the Razer Wolverine Tournament Controller is great. Despite being wired, it brings a lot of innovation to the table. At $120, it costs less than the Xbox Elite Controller so that an added bonus. If you just want a wireless option and don't care about competitive games as much, then go with the Xbox Elite Controller. If you want better button placements and more feedback, then the Razer Wolverine Tournament Controller is your only choice. Just like past products from the company, this one is also geared more towards the eSports community than regular consumers. Despite that — if you're intrigued by the design and features — you should pick one up. In our opinion, it's even better than the Razer Wolverine Ultimate Controller which costs $160. We just wish it came with swappable thumbsticks.
8.5/10
Razer Wolverine Tournament Controller