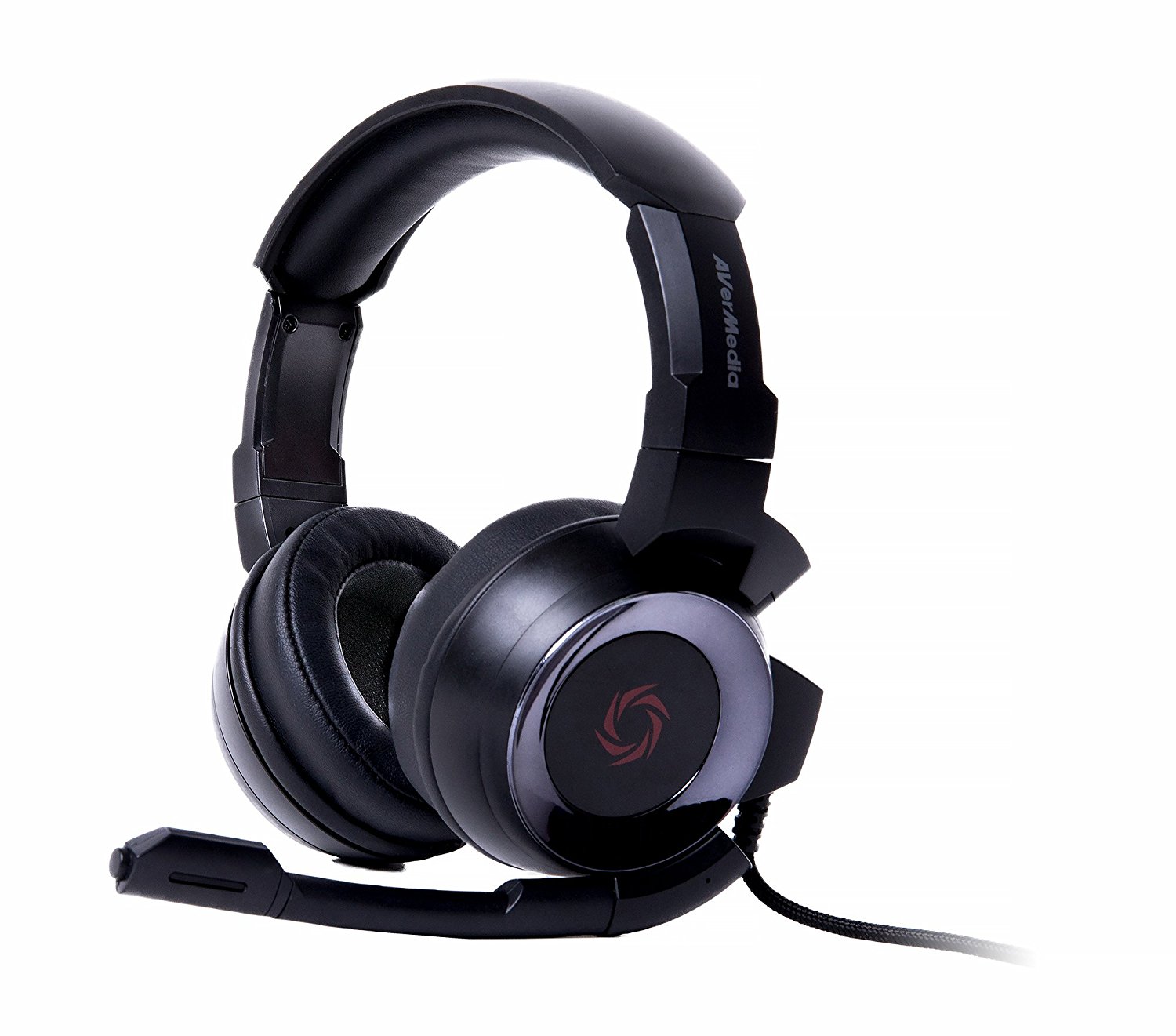 Recently, we were able to test out two AVerMedia gaming headsets. Both are designed to provide a comfortable experience even after hours of use. While no headset prevents the buildup of heat and humidity from the body, the SonicWave GH335 and SonicWave GH337 don't hurt your ears at all. Unfortunately, we can only recommend one because it offers a vastly superior experience over the other with a marginal difference in price.
The GH335 costs $59.99 and is a wired stereo headset. The body houses fifty millimeter neodymium drivers which provide a clear sound. According to the manufacturer, the closed-back design puts the game front and center. Apart from that, it features a retractable microphone which is quite sensitive. No matter if you're communicating with your teammates or talking to them over Skype, they'll always be able to hear you. Unlike the GH337, the GH335 features a 3.5 millimeter audio jack and comes with a splitter cable. This allows it to work with consoles like the Xbox One and PlayStation 4. Just like the GH337, there are alternate ear rests included in the box too.
The cord that attaches to your computer or controller features in-line adjusters which can change volume or mute the microphone. This comes in handy when you have to talk to others and don't want your friends to hear.
One of the best parts about the GH335 is that it only weighs 340 grams and features a massive 2.2 meter cable. This means that you can effectively use it anywhere without having to fiddle around with your position. Nowadays, a lot of companies offer short cords — which is either a bizarre oversight or cost-cutting measure — so it's great to see AVerMedia not go down that road. Giving gamers room to maneuver is greatly appreciated.
As great as the GH335 is, the wired GH337 is in a league of its own. For $79.99 — $20 more than the GH335 — you get a 7.1 virtual surround sound headset with the AVerMedia Sound Engine. This allows you to pinpoint your opponents and stay immersed in the game. The difference in audio quality is immediately noticeable because you hear so much more and can easily make out if an enemy is coming from behind due to the sound of their footsteps. This really isn't possible on the GH335 because it doesn't use 7.1 virtual surround sound technology.
Just like the GH335, the GH337 features fifty millimeter neodymium drivers which provide great sound. The difference just boils down to technology. The microphone is still retractable but contains a dual array for noise reduction. You can ignore ambient noise and hear your teammates clearly.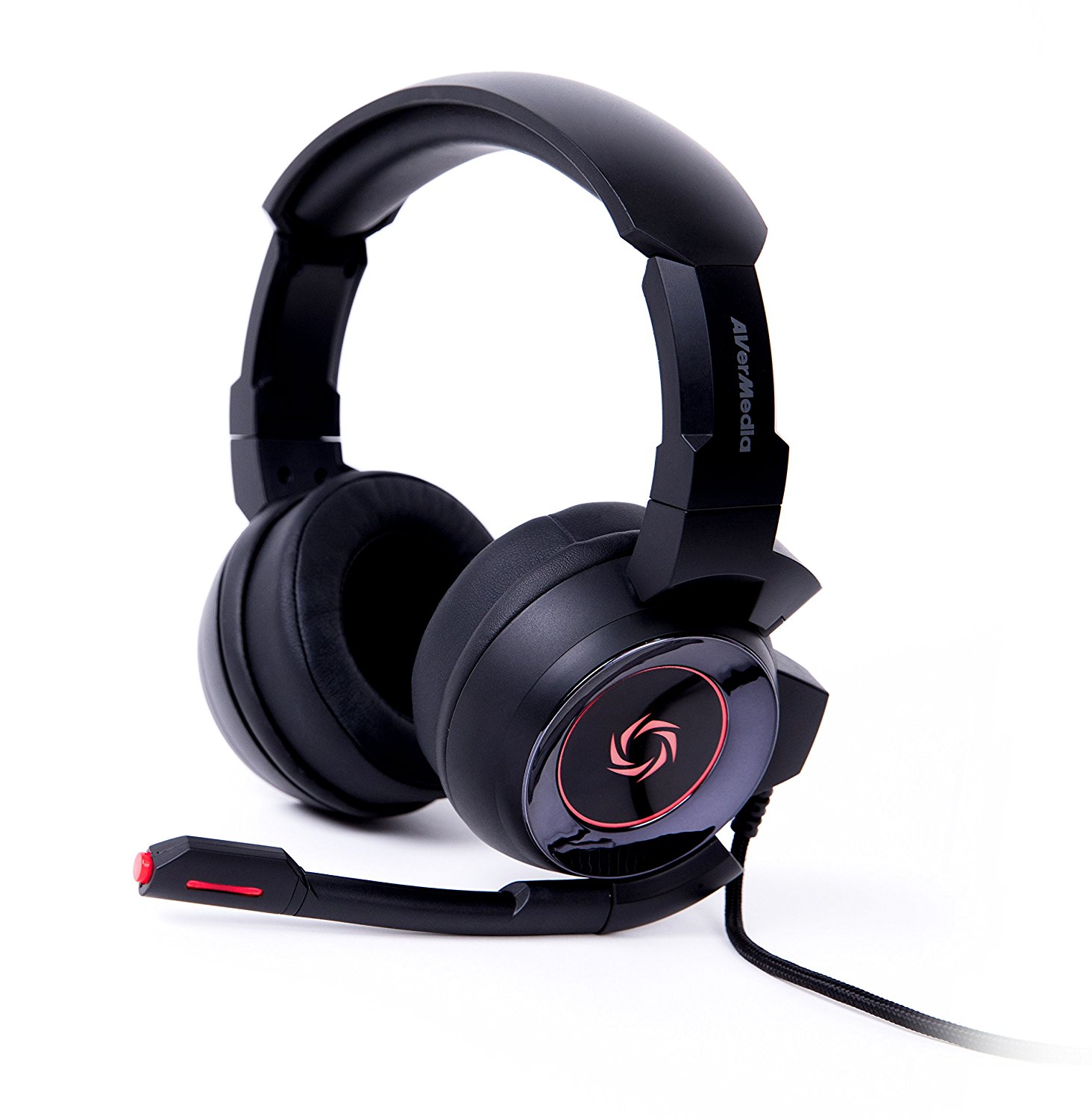 Instead of using a traditional 3.5 millimeter headset jack, the GH337 uses a USB connection. This still means that it can easily work with an Xbox One or PlayStation 4. We were able to plug it into the console itself — not the controller — and start using it without a problem on our Xbox One X.
This headset features more advanced in-line controls which are housed in a larger body. There are also a few red LED lights which make the headset stand out. However, if you don't like the look, you can always turn them off. Why you would want to do that is beyond us because it looks amazing!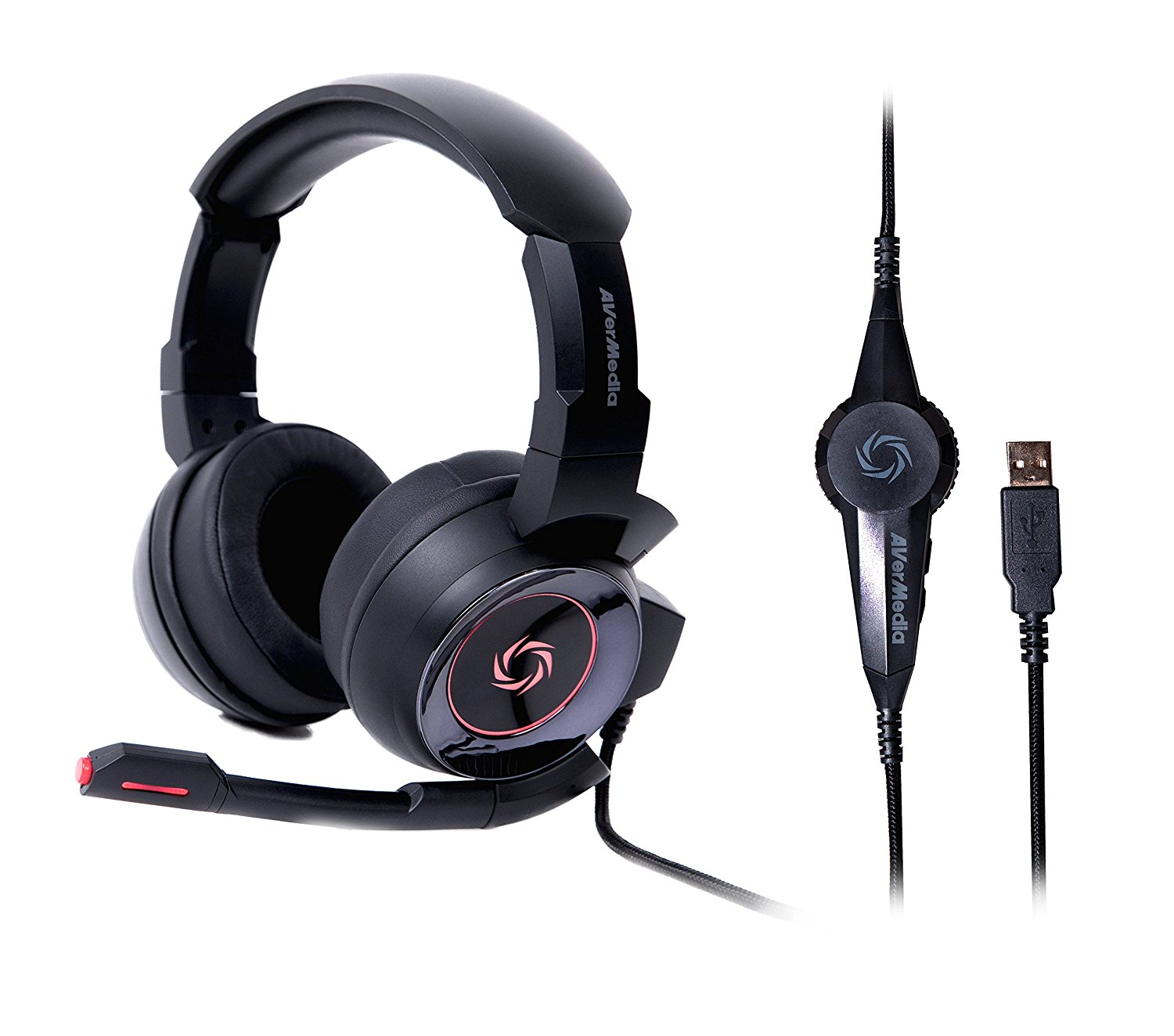 The only drawback to the GH337 is that it weighs 370 grams instead of 340 grams. We could hardly tell a difference because it's a sturdy device. Unfortunately, some gamers are quite sensitive to this so keep the weight in mind when making a purchasing decision.
Overall, both the GH335 and GH337 are excellent and affordable headsets, but the boost in audio quality the GH337 offers can't be ignored. Plus, the red lights make it stand out from the crowd. The GH335 is no slouch by any means, but why wouldn't you pay another $20 for a vastly superior product which still works with consoles and doesn't drain your controller's battery? It's not like it has a smaller cable or any drawbacks when compared to the other model. The choice is an easy one here. If you're in the market for a reliable gaming headset, we can wholeheartedly recommend the GH337. However, if you need a device with a 3.5 millimeter audio jack for a mobile phone, then the GH335 is a good choice.
8/10
AVerMedia SonicWave GH335 Gaming Headset
9/10
AVerMedia SonicWave GH337 Gaming Headset