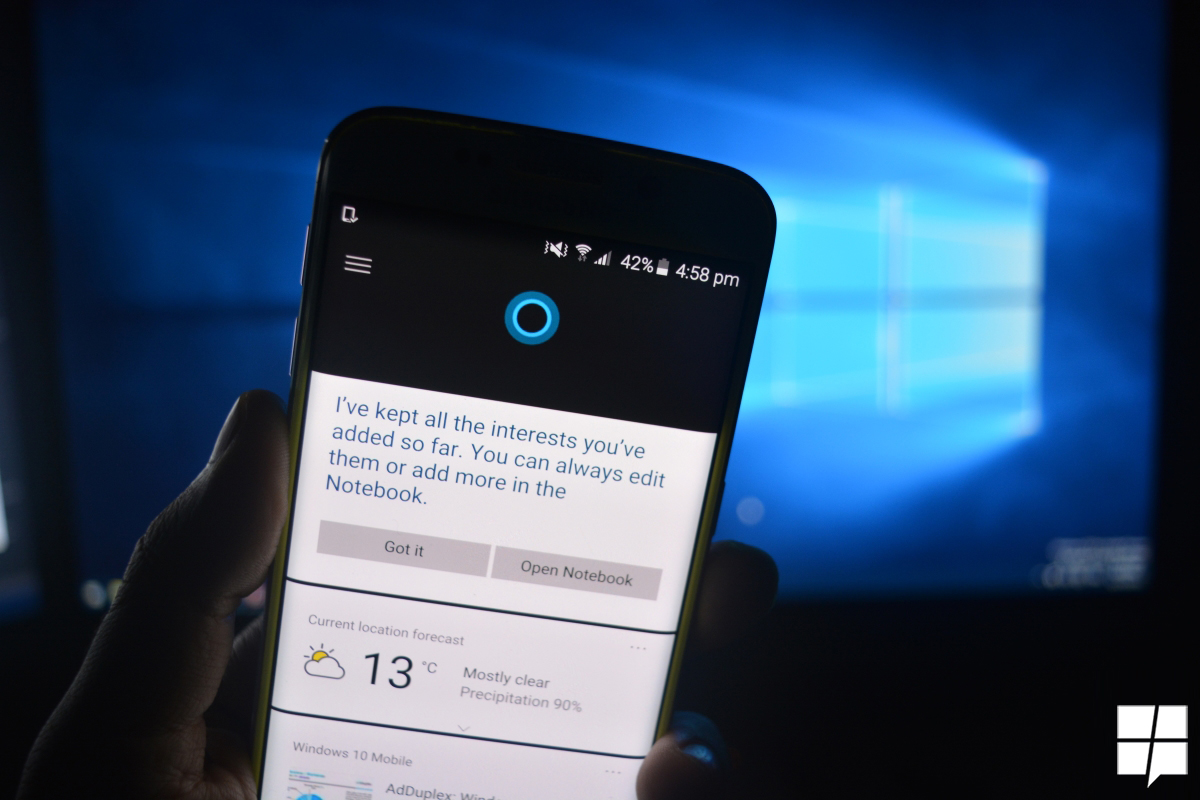 Microsoft's Cortana wants to be your smart assistant everywhere you turn Windows, Android or iOS. With the new Windows 10 Creators Update and the upcoming Fall Creators Update, Android users get more out of Windows 10 if they have Cortana installed – allowing them to sync notifications, calls, apps and more.The problem with this is that for users of non-Windows phones, there is often already a default non-Cortana assistant pre-installed. Huawei phones have Alexa, the Pixel has Google Assistant and the Samsung Galaxy S8 comes with the triple threat of Bixby, S-Voice and Google Assistant.
All that said, you can still set Cortana as your default "assistant" app on Android and gain quick access to Cortana from the long press shortcut on Google-powered handsets. You'll need to have Cortana installed, and your device will also need to have default "assistant" app settings. This how-to was conducted on a Samsung Galaxy S7 Edge, but the steps should be similar for other Android handsets.
Here's how to replace Google Assistant with Cortana on your Android device
Open the Settings app and navigate to the Apps submenu.
Locate the setting that lets you change your default apps settings, this can often be done by pressing the overflow button or long pressing on the screen in the case of some ROMs.
Under "Default Apps", there should be a "Device assistance app" section or something similarly worded for your Android ROM.
Tap the Device Assistant App sub-menu
You should be able to now change the default from Bixby or S-Voice or whatever it is to Cortana. Going forward, when you trigger the assistant shortcut by long-pressing the home button, it'll be Cortana that pops up to answer your call.

Gallery
Note: While this tip works on Android phones which let you select the default assistant app, due to the diverse nature of Android ROMs, we can't guarantee that it'll work on your specific Android device.