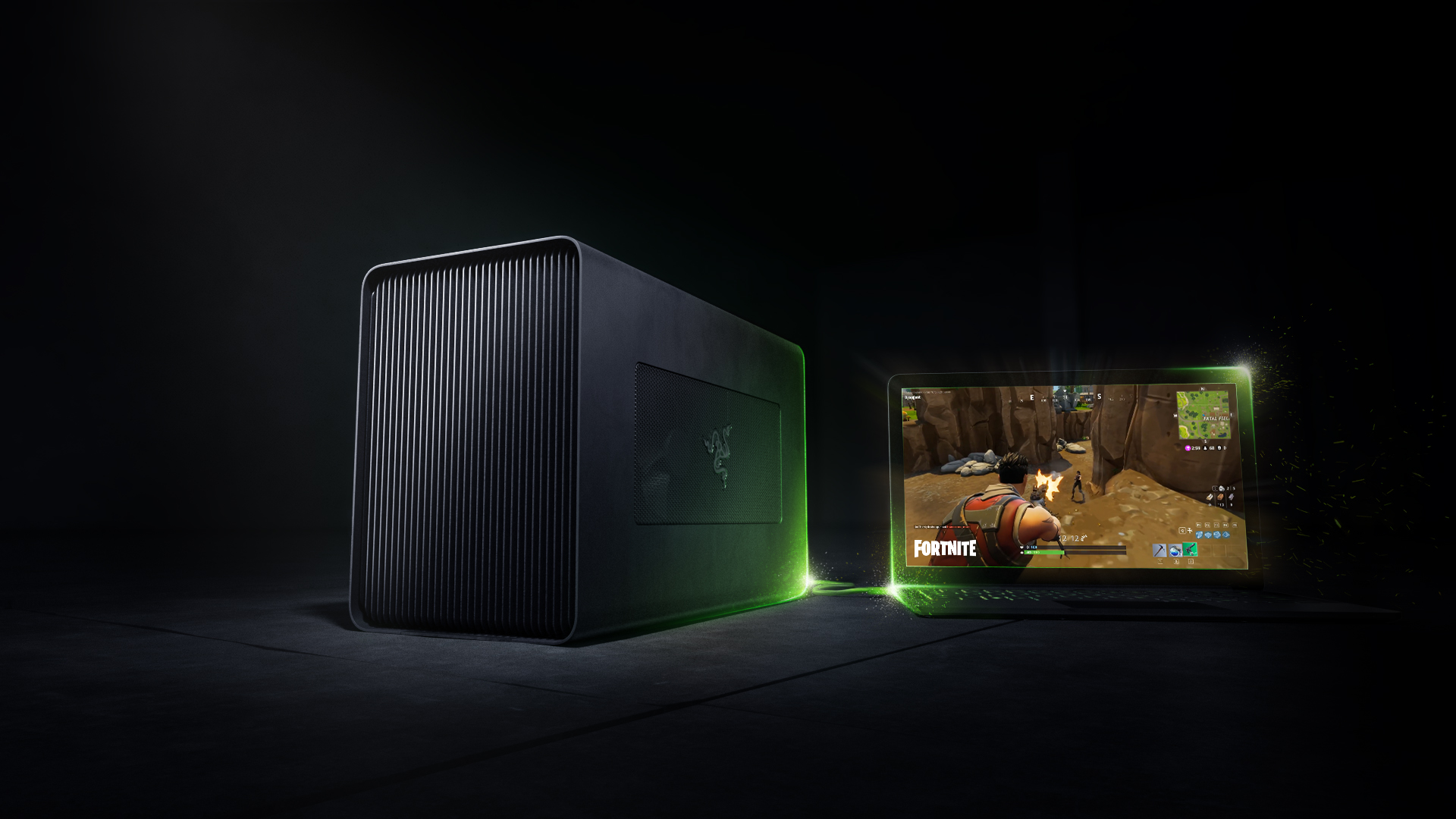 Today, Razer announced Razer Core X, a Thunderbolt 3 external graphics card enclosure for gaming-grade performance for $299. The Razer Core series of external graphics enclosures including the Core V2 and Core X are now compatible with Mac laptops with Thunderbolt 3.
The new Core X transforms integrated graphics laptops like the Razer Blade Stealth into desktop-class gaming machines by adding an external graphics card.
External graphics card exclosures don't come with a graphics card so you have to purchase a separate one. However, once connected to a PC or Mac, they can use the extra power to run games at amazing visual quality and frame rate.
Differences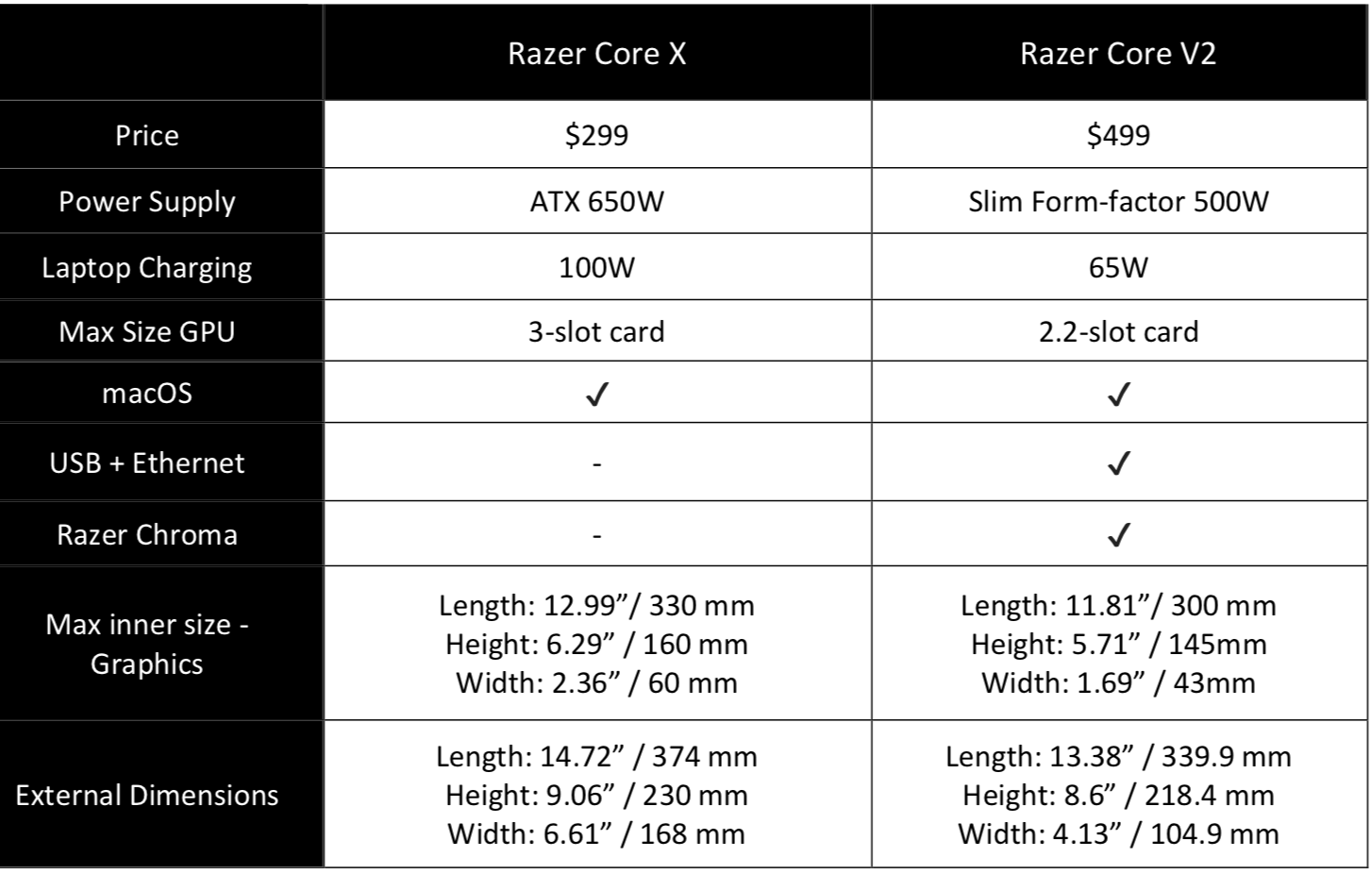 Specifications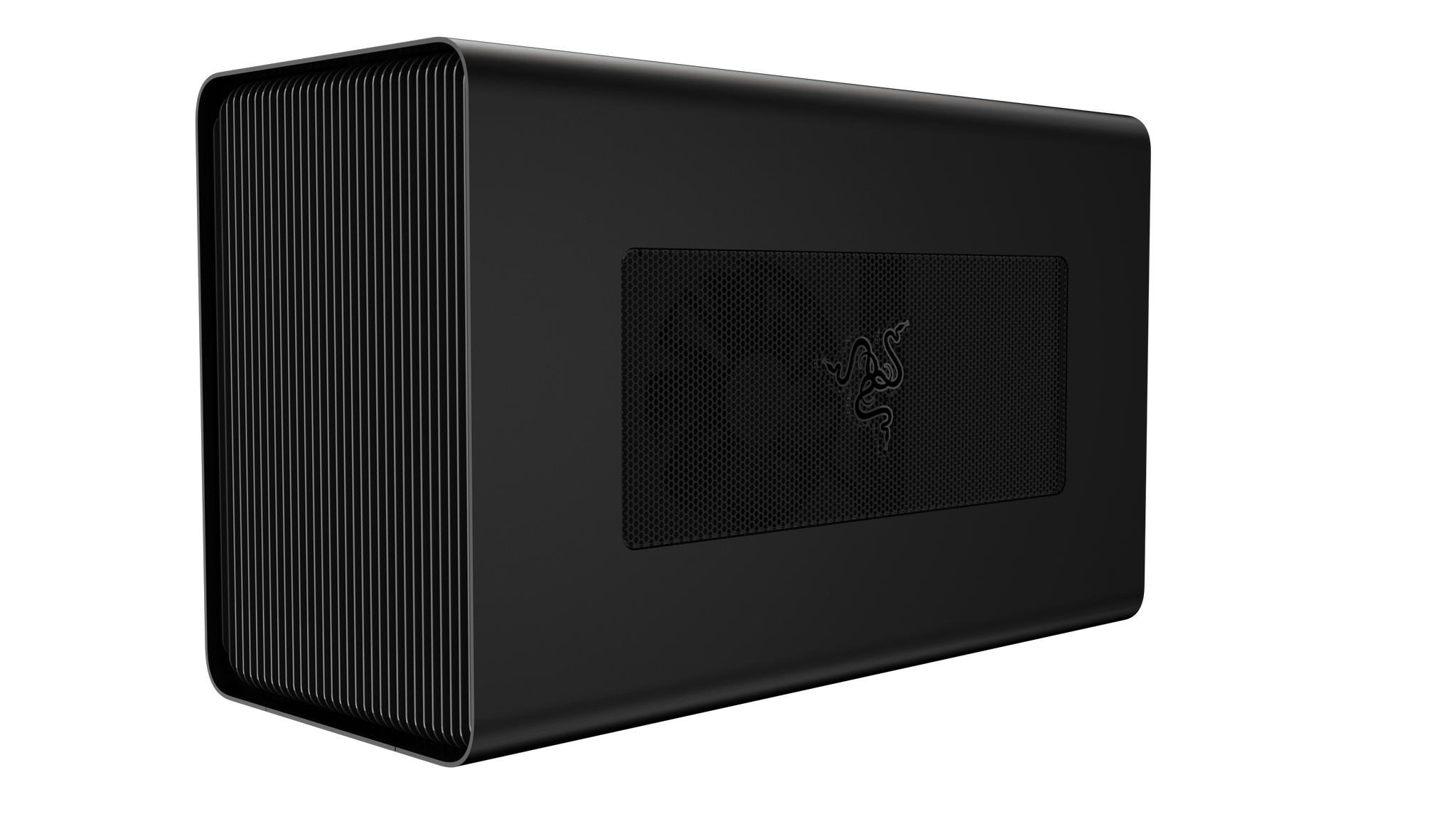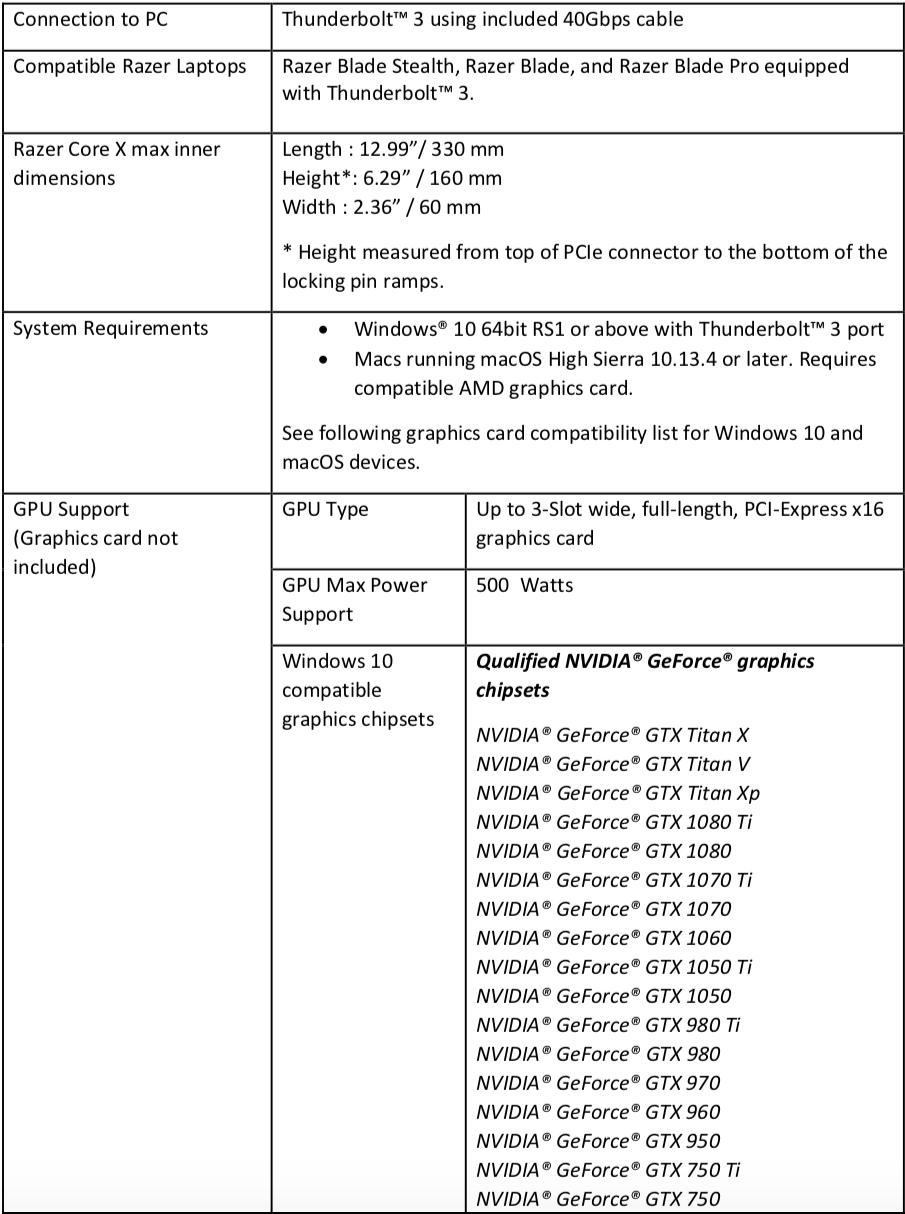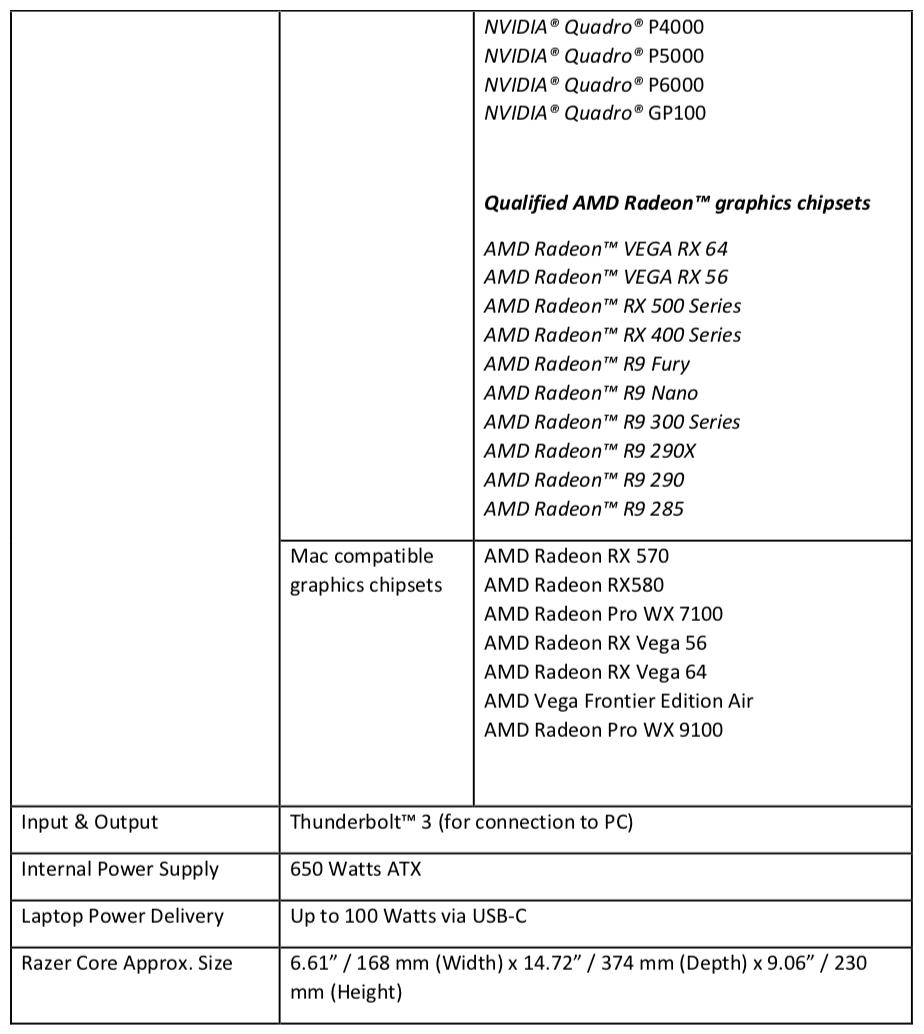 The Razer Core X is available today on the Razer Store.