Is Copilot the best AI companion out there? Help us find out by answering a couple of quick questions!
If you love your news, Microsoft News is working on a tool which is sure to keep you up to date constantly.
Project Newsbar is a desktop sidebar with a constant stream of news stories delivered by 1,200 Microsoft News partners.
The bar can either permanently take up 20% of your screen or auto-hide and show up when you nudge the edge.
When clicked on the stories open in your default browser.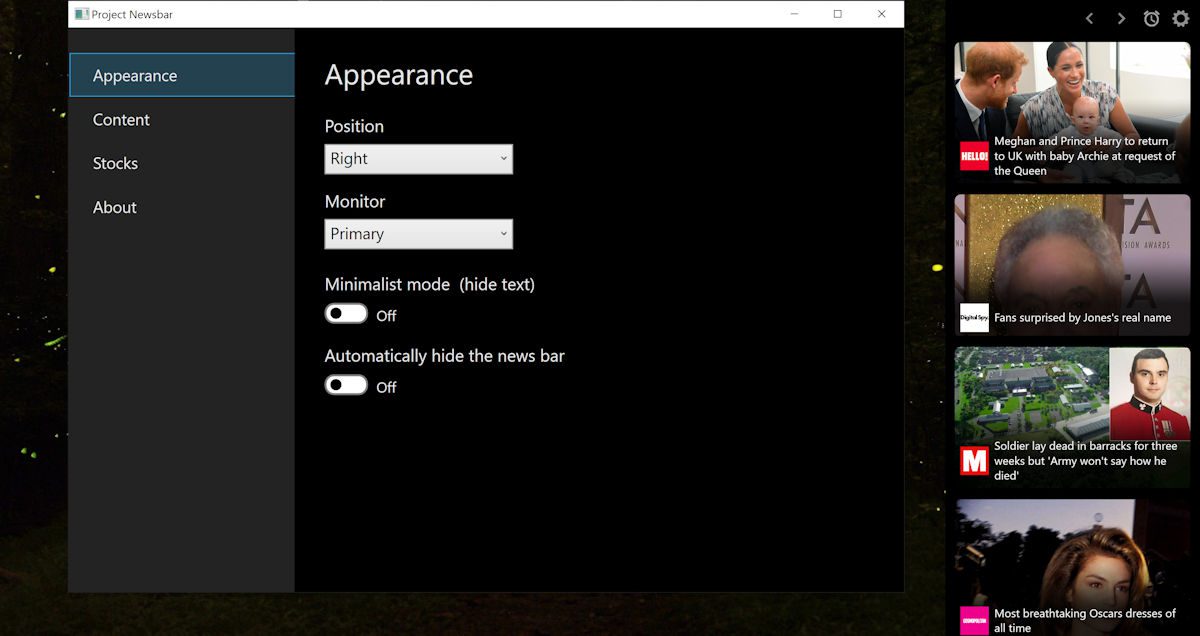 The settings allow you to set you news location, which stocks you want to watch, set your news location, and set on which monitor and which side of the screen you want the news to appear.
The app can also auto-start if you want, and there is a feature which lets you hide the bar for 90 minutes so you can get some work done without being distracted.
The app is not currently publicly available and is only in version 0.0.168.
Update: An earlier version of the story attributed the app and news to Microsoft Bing, but we have now been informed that the app is in fact a creation by the Microsoft News team, and that the news are sourced from Microsoft News partners.
The app is experimental and aimed at exploring new ways of delivering news from said partners. At this time there is no set release date.
You can keep an eye on the app at its store listing here, however.
Via WalkingCat