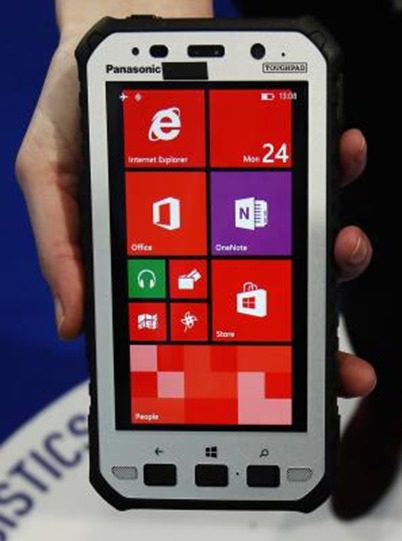 Reuters reports that Panasonic, who recently excited the smartphone market, has returned with two special purpose handsets aimed at the Enterprise market, one of which runs Windows Embedded 8 Handheld (FZ-E1) and the other Android.
The handsets will have the company's Toughpad branding, and only about 40,000 per year will be sold for about $1,300 each.
The smartphones have a 5 inch HD screen, are 3 cm thick, waterproof (IP65/IP68) and can withstand temperatures from –20 to 60 degrees Celsius and are powered by a Quadcore Qualcomm processor.
The device has a 6,200 mAh battery which can be rapidly charged and even hotswapped without suspending the device.
The FZ-E1 will be available from June. Read more about this fascinating handset at Panasonic here.