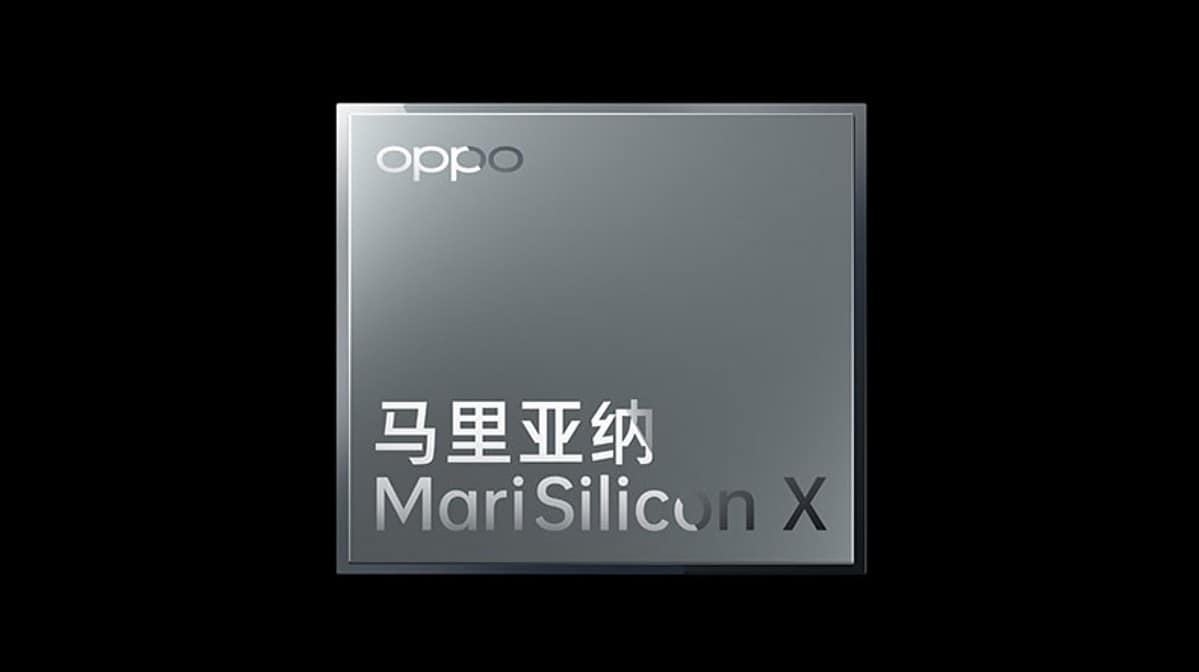 At OPPO INNO DAY 2021, OPPO today revealed MariSilicon X, its first self-designed imaging chip. MariSilicon X is built on 6nm process technology to deliver superior performance with great power efficiency. This chip enables 20-bit ultra-high dynamic range, real-time RAW processing, Enhanced RGBW Pro Mode, 4K AI Night Video, and live preview.
Also, check out the new OPPO Find X5.
Highlights of MariSilicon X:
With a stunning power efficiency of 11.6 TOPS per watt, the NPU delivers top-level performance without draining the battery.
MariSilicon X has a dedicated DDR with extra bandwidth of up to 8.5 GB/s.
When running OPPO's AI Noise Reduction Algorithm, MariSilicon X can achieve up to 20x faster performance compared with OPPO Find X3 Pro.
MariSilicon X can capture 4K AI Night Video by applying complex enhancements to each frame in real-time.
MariSilicon X has a powerful ISP that enables images to be captured with an incredible 20bit 120db dynamic range – 4x greater than that of Find X3 Pro. It gives images a contrast ratio of 1,000,000:1 between the brightest and darkest areas of the image, better keeping images true to life.
By processing original imaging data, MariSilicon X can achieve an 8dB signal-to-noise ratio for images, opening up a whole new world for computational photography.
Using Dual Image Pipeline design and double raw super sampling, MariSilicon X also unlocks the full potential of OPPO's RGBW sensor, supporting the separation and fusion of RGB and White signals to deliver a 8.6dB improvement in signal-to-noise ratio and a 1.7x improvement in texture quality.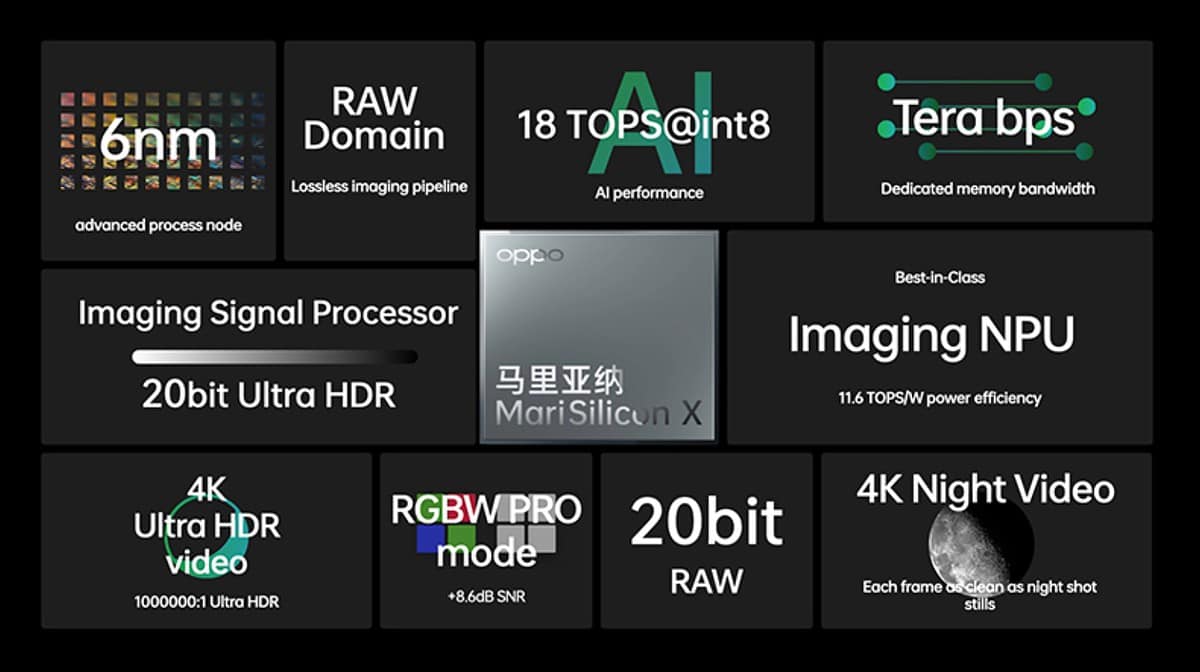 The Find X Series coming in Q1 2022 will be having this MariSilicon X chip.
Source: OPPO