Is Copilot the best AI companion out there? Help us find out by answering a couple of quick questions!
When it comes to entertainment, video games are still in their infancy, arriving on the scene relatively recently. Though they existed decades beforehand, Pong helped to establish the industry in the early 1970s. Since then, we've had several generations of home video game consoles, each with innovative, groundbreaking games and features. Because of advances in technology and the industry's mainstream success, now is a great time to be a gamer.
To get it out of the way, gamers today can take advantage of some of the most powerful hardware, whether it's in the form of a beefed up PC or a console like the Xbox One X. If you don't feel like spending over $1,000 on a PC with the best specs, the Xbox One X offers a tremendous amount of benefits. Thanks to its GPU housing a whopping 6 Teraflops of power, the Xbox One X can render 4K environments to create some of the most realistic looking games out there, with crisp images and an astounding amount of detail. In addition, High Dynamic Range (HDR) is enabled, giving players a greater luminosity range with more vibrant and true colors. The Xbox One X has increased memory and processing as well, allowing for larger worlds and a smoother gameplay experience. You don't even need a 4K display to experience its visual enhancements. Images rendering at 4K can scale down to a 1080p screen in a process known as supersampling, so an improved image quality and various texture improvements should still be noticeable and superior to that of a standard 1080p image.
All that power really doesn't mean much if games don't make the most of it though, so it's a good thing that games are constantly pushing barriers to look and run better than ever. Side by side comparisons between games releasing in 2017 and even those just 10 years ago are night and day, and those drastic differences increase exponentially when talking about older games. Just look at the original DOOM from 1993 and id Software's 2016 DOOM reboot. They aren't even in the same realm. Newer games don't just look better, they also pack a greater amount of content. Larger worlds, more NPCs, longer stories, the list is almost endless. What pushed consoles and computers to the max decades ago can be recreated tenfold today.
Not only are systems more powerful than ever, but they are still relatively affordable. It's amazing that they only cost $500 or less when you think about everything packed into a small console. When adjusted for inflation, most consoles in history ranged between $300-$600, with a few approaching upwards of $1,000. They may have been high-tech for their time with justifiable price tags, but by today's standards the power of those systems is put to shame. It's clear that people are getting a stellar deal when weighing a console's cost today against its power and benefits.
If you happen to be a serious gamer, you may have noticed another trend over the past few years. The digital games market is quickly overtaking that of physical media. Some people are quick to latch onto the old ways—I used to be one of them—but buying digital is now more convenient than ever. I know I had a lot of worries about what would happen to my digital games if my Xbox broke or if I wanted to trade them in and couldn't, but those worries were assuaged over time. My first Xbox One did break, and when I received my new one everything was still there because all of my digital games licenses were tied to my Xbox Live account. And trading games in just isn't worth it anymore considering how little money you get for them. It's not even something that I did to begin with, but I believed the idea of it and having the ability to was important. With marketplaces allowing players to return digital games so long as they meet certain standard requirements, you needn't worry about completely regretting a purchase and being out of luck. This movement to a digital marketplace not only helps consumers, but independent developers too.
Even if it's difficult to start up an indie studio, more developers are trying. There has been a huge indie explosion in recent years, in part due to the barrier of entry being lowered and technology making it easier for people to self-publish games directly to multiple platforms. Though this does lead to an increase in shovelware, a deluge of games with little quality, indie darlings are hitting the market more and more frequently. Beloved titles like Stardew Valley and Undertale took the internet by storm. They are also providing outlets for fans of single-player games as AAA studios shift towards multiplayer.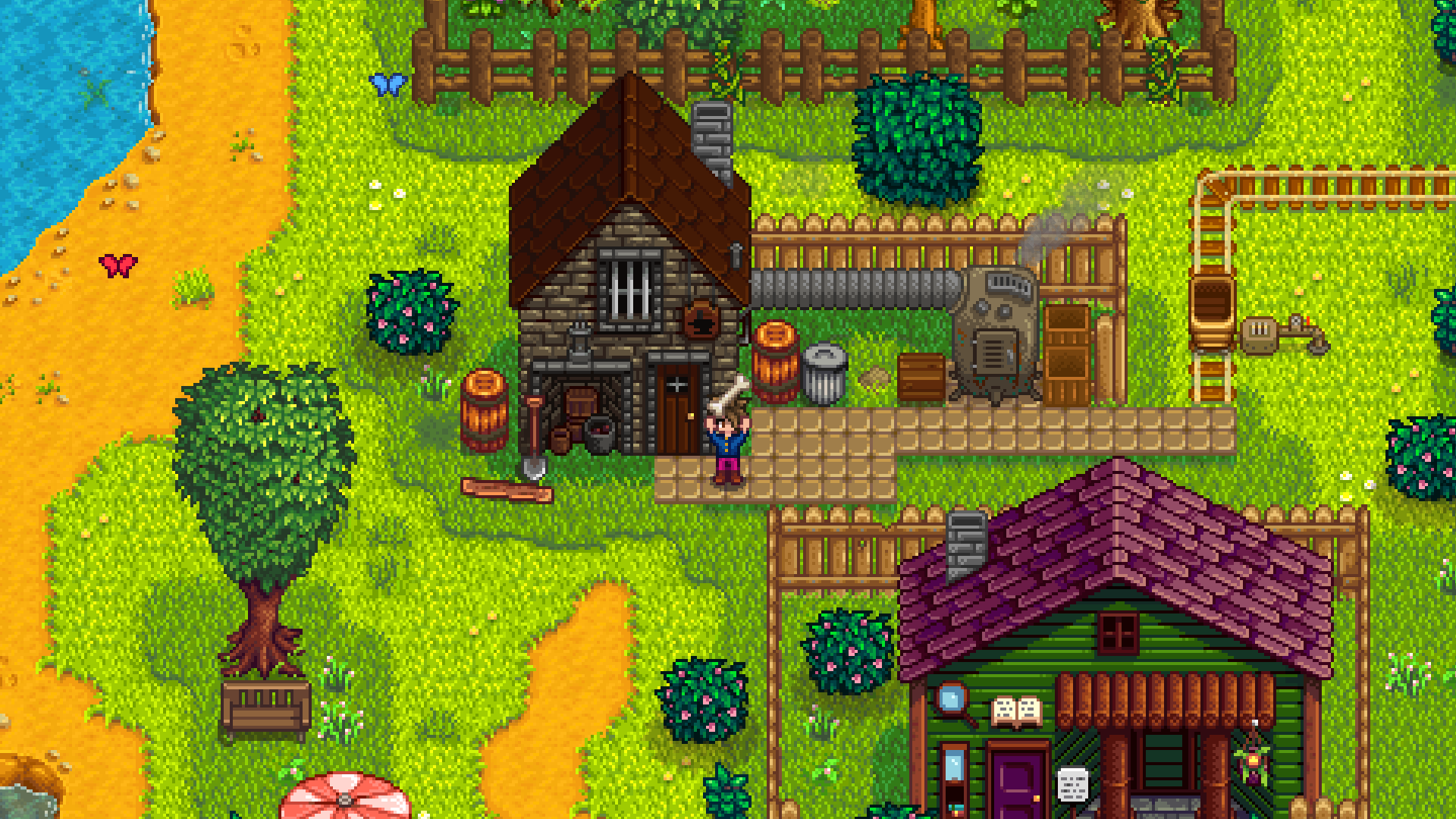 In this social media age, it makes sense that players want to be connected to one another. Games as a Service titles that provide long-lasting social experiences seem to be the way of the future. Destiny became a cultural phenomenon, and others are following suit like Sea of Thieves and Anthem, both featuring shared open-worlds, no doubt wanting to cash in on the popularity of lucrative social experiences. Even Grand Theft Auto V, a game that came out over four years ago, is continually a top selling game every month because of its online aspect. Players can dedicate hundreds of hours to these games, making them a lot of bang for your buck, especially considering that developers support games like that with new content for years.
The industry is booming, and it doesn't look like it's slowing down anytime soon. Globally the market has expanded tremendously in the last decade, with China being the largest country by gaming revenue followed by the United States. Billions of dollars flow through it annually. Every year, new studios pop up and businesses realize the opportunities that lie within the games industry. This will surely create better and unique experiences for everyone. If you want to know how serious Microsoft is taking gaming, look no further than the company's recent announcement that Xbox head Phil Spencer would be joining Microsoft's Senior Leadership Team as Executive Vice President of Gaming. That alone should signal how important the industry will be moving forward.
For all of these reasons, not to mention other advanced capabilities of consoles and PCs, I believe now is the perfect time to hop into gaming. Technology is getting better day by day, giving us innovative experiences never before possible. Independent developers are taking risks that AAA studios wouldn't even dream of, and are delivering diverse stories and characters that players didn't have decades ago. The ever-growing market is making games mainstream, and with it comes an influx of people whose demands need to be met. You can be one of them.