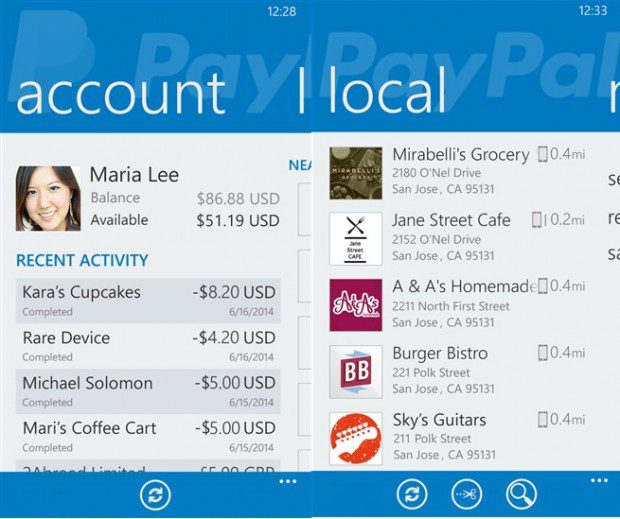 PayPal app for Windows Phone 8 devices has today been updated to version 4.0.0.7. The last update for the app was in March 2013, and it seems Paypal did not spend the time developing any new features, suggesting the best we can hope for is the usual bug fixes and performance improvements.
Update:
They have changed the app UI theme and added new "Local" feature where you can find local merchants who are using our PayPal Here™ service and pay them with PayPal.
Find the app in the Windows Phone Store here.