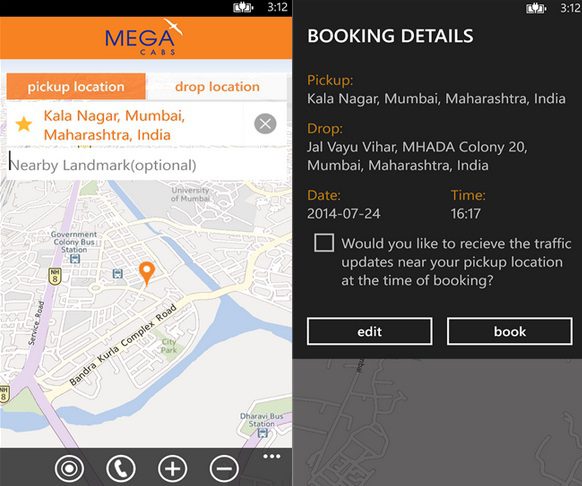 Mega Cabs is an on-call Taxi service available in Delhi, Bangalore, Kolkatta, Ludhiana, Amritsar, and Chandigarh cities in India.They have released their official app for Windows Phone devices recently.
This application allows you to book a cab in a convenient way for any of the above 7 cities. You can select the location where you want to avail the cab service in the map and even receive traffic updates near your pickup location.
Download it here from Windows Phone Store for free.
via: WPC