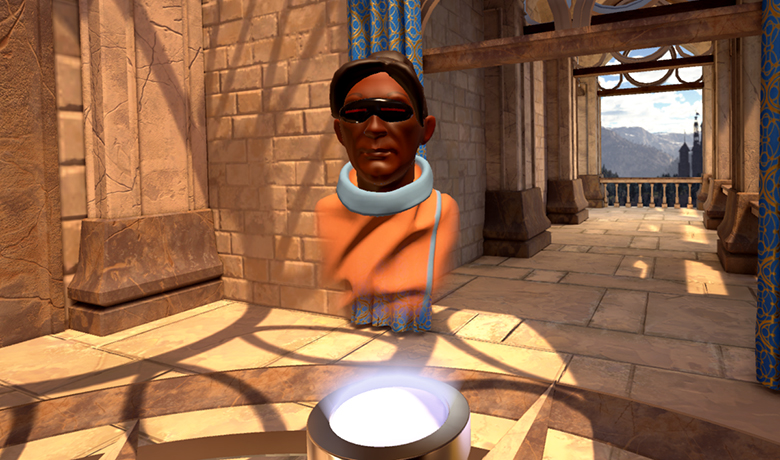 We heard in May that Oculus was interested in sharing their platform and technologies with other VR platforms and was encouraging developers to work cross-platform.
Then Matt Conte, Head of Developer Relations Engineering at Oculus, said:
"You want to reach the broadest audience. I'm not going to mince words: VR is still small. There's not as many headsets out there as we thought there might be a couple of years ago. It's growing, and it's actually growing at a pretty decent pace, but every decision that you make you should be thinking about: How does this get my title into the most users' hands as possible? Some people find it weird that we tell them to ship on all platforms. We don't want exclusivity. We want VR to thrive. But VR is a niche, and you don't want to be a niche within a niche."
Today we are seeing the first fruits of this approach, with Oculus announcing that their Oculus Avatars will be available to developers on other platforms soon.
This would allow users to create avatars on the Oculus platform and have them show up in VR environments on other platforms, presumably as long as they use a Facebook login.
Avatars are of course particularly important in social VR environments, and the move would allow a user to have a consistent visual representation in multiple environments.
The feature will be available via Oculus's 1.28 SDK which includes a  Unity sample and an updated SDL license, and will support Windows Mixed Reality and the HTC Vive.
While this development is, of course, good, it does help cement Oculus as the dominant VR environment, with the company already having the lions share of the market due to slow uptake by Windows Mixed Reality and flagging support for the HTC Vive.
Read more about the technology at Oculus here.
Via VRFocus