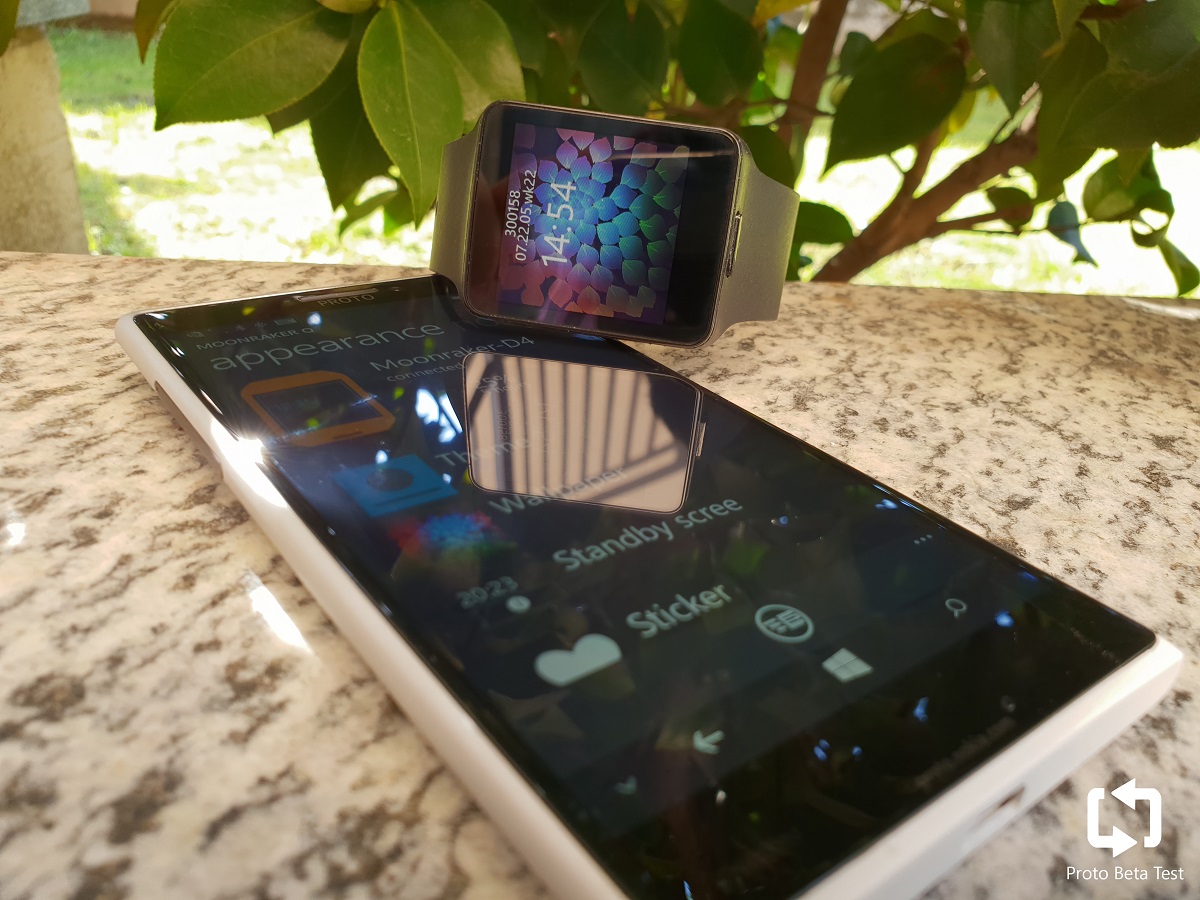 Nokia's cancelled 2014 smartwatch, the Moonraker, has been leaked multiple times, but the device has never been as closely characterized as today, by Protobetatest.com, who have examined the hardware and software of a late version of the smartwatch, just before it was ultimately cancelled.
They found the device extremely comfortable, fast and flexible to use (the bits that worked that is) and quite advanced for its time.
It, of course, features the Metro interface and would have supported 3rd party apps via a Moonraker Marketplace, and a number of wallpapers and configurable watch faces in the box.
The user interface is swipe-based with swipes from the top and the bottom revealing apps and notifications, a physical button for switching between the home and standby screen, and a long press on the screen for displaying the latest notifications when in standby mode. Users would also be able to select which apps they receive notifications from.
The Moonraker would have supported email, phone calls, messaging, and would even have worked as a phone camera remote control. Facebook and MixRadio integration was also built-in, alongside customizable watch faces and different coloured straps
Protobetatest says the device would have ultimately been a better option than the Microsoft Band which Microsoft ultimately decided to go with when they purchased much of Nokia.
See a brief demo below.
Read a mass of detail about the hardware and software at Protobetatest here.