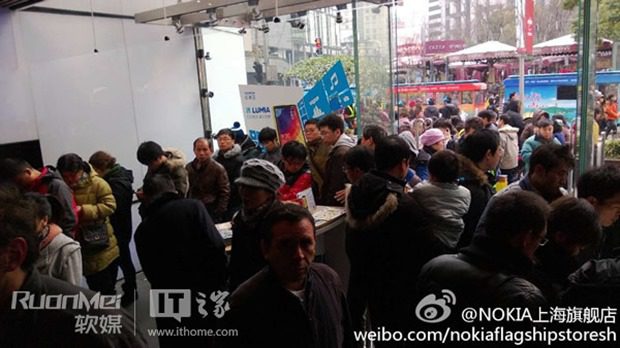 While the Nokia Lumia 920 has been launched in China already the handset is in short supply, such that only pre-orders are being sold.
Thus when it became known that a shipment of handsets arrived at Nokia's flagship Shanghai store it drew large crowds, as can be seen in the picture above.
The mania was however justified, as the supply sold out in a mere 2 hours, meaning those at the back of the queue left unsatisfied.
Unfortunately without knowing how many handsets were available we cant say what it means for Nokia sales, but we can certainly say that, as before, demand is vastly exceeding supply.
Via NokiaPowerusers.com, Viglink.com, 2