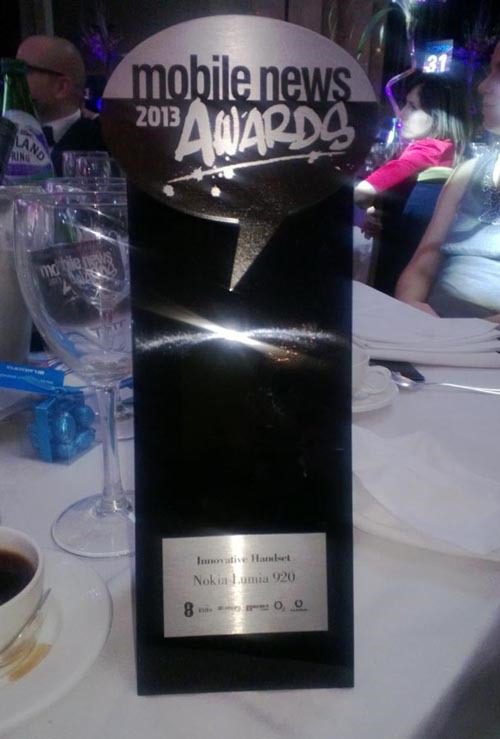 We already know the Nokia Lumia 920 is a great handset, but an industry award recognizing the same will never go amiss.
The Nokia Lumia 920 won the Innovative Handset 2013 Mobile News Award, with the event  taking place on the 14th March at the London Hilton on Park Lane.
The event was hosted by comedian Dara O'Brain and is focussed on the mobile industry and telecom operators.
The award adds to other wins, including the Engadget Reader Award 2012 and the  Gizmodo Australia's People's Choice award, amongst many others, and reminds us that while others are copying features Nokia is hard at work creating new experiences for their users.
Via Noknok.tv.com