Microsoft Garage today revealed its latest project, Snip Insights. Snip Insights in a desktop utility that allows Windows users to get image intelligent insights through a simple screenshot. Whenever you take a screenshot, Snip Insights will take make use of the Cloud AI services to convert images to translated text, automatically detect and tag your image content, along with other smart image suggestions that would improve your productivity.
For example, if you found a photo of a text book content on the web, instead of taking notes of it manually by typing yourself, you can use the Snip Insights to get the actual text content. In another case, when you come across an interesting pair of shoes while browsing on the web, you can just snip the image of the shoes to find out where you can buy them. Basically, this tool can show you relevant information based on what you've just snipped. Microsoft says Snip Insights can do the following:
Editable and translated text
Calendar events
Email templates
Auto-filled descriptive file naming
Similar images
Celebrity profiles & news
Landmark recognition
Similar products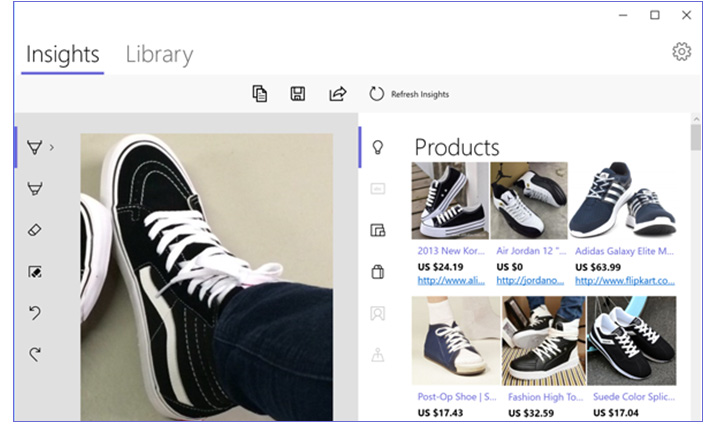 At Google IO yesterday, Google unveiled their updated version of Google Lens app which does the same as Snip Insights, but it is based on mobile camera input instead of relying on static screenshots.
You can learn more about this project here.