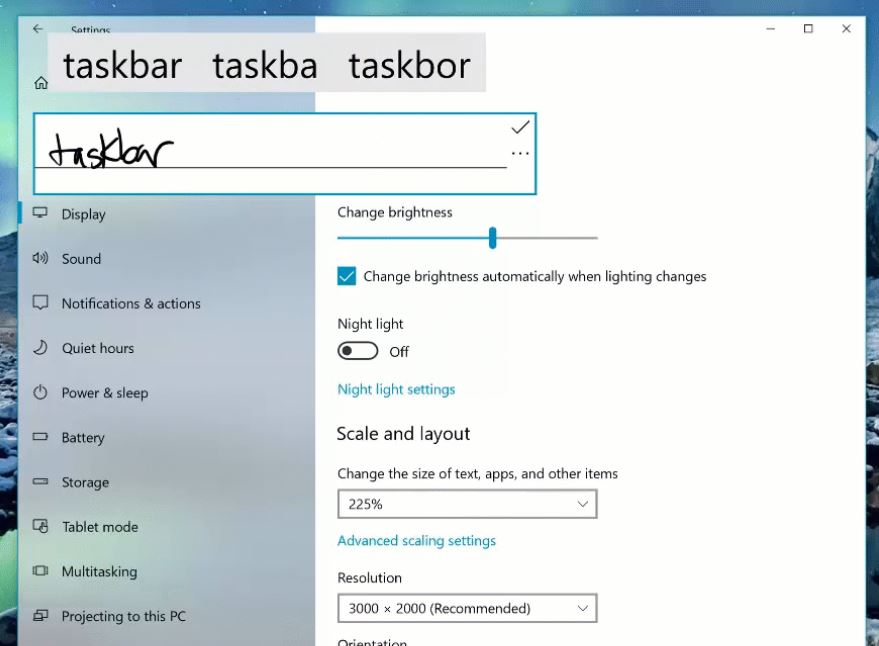 Microsoft today released Windows 10 Build 17074 for PC to Windows Insiders in the Fast ring and Skip Ahead ring. This update comes with two major input improvements.
First is the new Embedded Handwriting Panel. Usually, when you want to write something on Windows using Pen, you need to open a separate panel that is not your input field. But this Insider update brings handwriting input into the text control. Using this new experience is so simple. You have to just tap your pen into the corresponding text input field where you want to write, the field will automatically expand to offer you the new handwriting panel. If you run out of space, an additional line will be created below so you can continue writing.
Microsoft is also providing an option to turn this experience off, you can find the option under Pen & Windows Ink Settings. Microsoft mentioned that this new experience will work in all XAML text fields except for some first party apps like Microsoft Edge address bar, Cortana, Mail, and the Calendar app. The developers behind these apps are working on making this expeirnece even better within their apps.
The second major update is the Hindi, Welsh, Sesotho, Wolof and Maori handwriting recognition support. These new languages can be installed from Settings > Time & language > Region & Language and click "Add a language". Select the "Handwriting" checkbox and select "Install.". Restart the machine to enjoy the new experience.
Microsoft is also improving handwriting recognition in 3rd party Windows apps by enabling handwriting recognition in all the apps that uses the Ink Analysis APIs without any additional changes.
Source: Microsoft