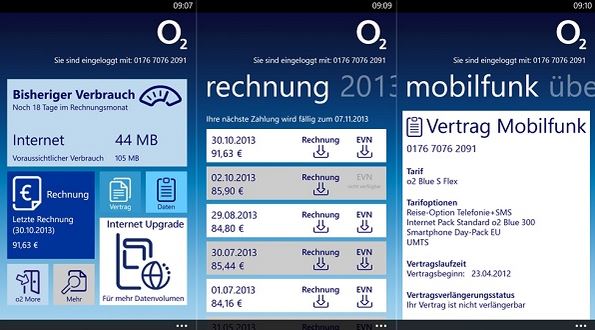 O2 Germany has released their My O2 app for its Windows Phone customers. My O2 app allows users to keep track of their usage, view bills, etc,.
Features:
– Keep track of your usage for Internet, telephone and SMS in the app.
– View your last six bills.
– An annual overview shows you the invoice amounts for the past five years.
– Check and change your customer information such as your contact information or bank details.
– Customize your mobile surf flat rate.
Download the app here from Windows Phone Store for free.
via: WPArea