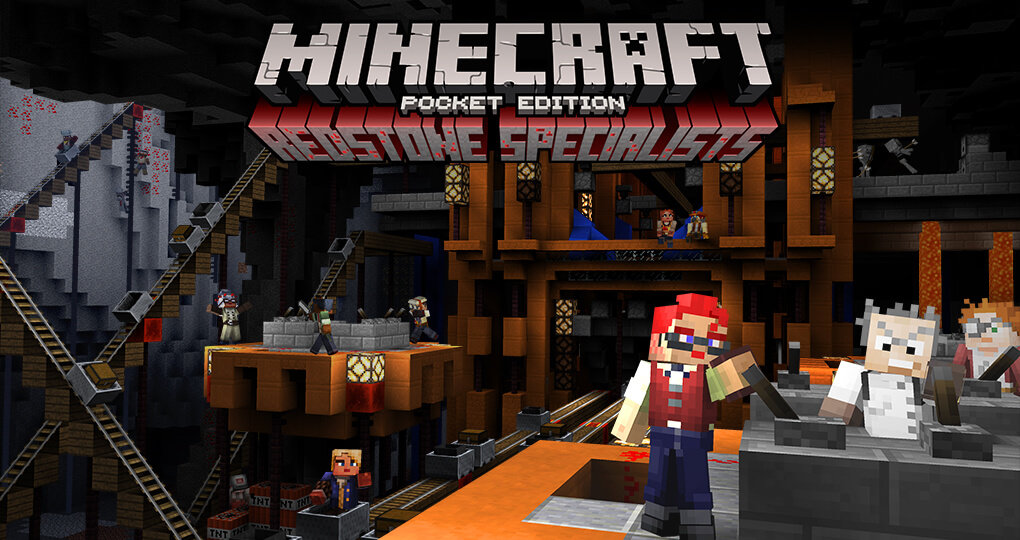 Mojang today announced two new maps packs coming to all console editions of Minecraft.
First up, the new Battle Map Pack 2 includes three maps created exclusively for the Battle mini-game – Atlantis, Ruin and Siege. The pack costs $2.99 USD or equivalent, and comes with guaranteed good times.
Second, the Redstone Specialists skin pack is coming to to all console editions. It was previously available for Pocket/Windows 10 edition of Minecraft. You can pick the pack for $2.99 USD or equival
ent. Everyone gets a few of these skins for free.